This Stranger Things Star Was A Shoo-In From His Very First Audition Tape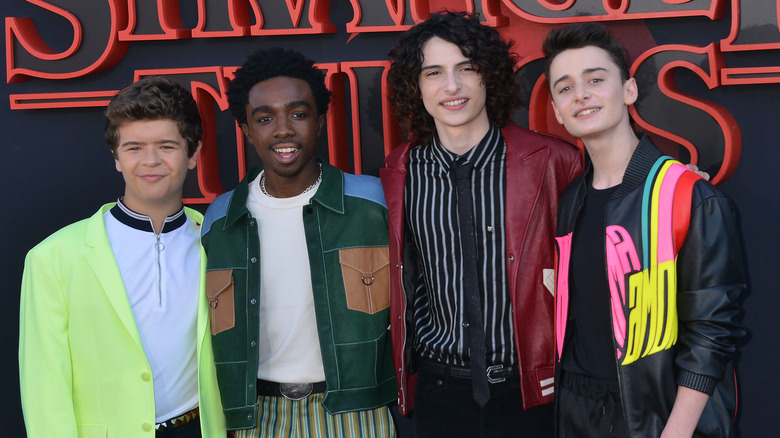 Tsuni-USA/Shutterstock
The runaway success of "Stranger Things" is due in part to the charming cast of characters that populates the fictional town of Hawkins, Indiana. The first season immediately enticed viewers with a powerhouse performance from Winona Ryder, a compelling mystery, and gateways to sinister other worlds. However, the child actors provide the emotional anchor for the series. As Mike (Finn Wolfhard), Dustin (Gaten Matarazzo), and Lucas (Caleb McLaughlin) discover Eleven (Millie Bobby Brown) and search for Will (Noah Schnapp), Nancy (Natalia Dyer), Jonathan (Charlie Heaton), and Steve (Joe Keery) are thrust from adolescence into adulthood. Each character faces challenges, allowing the actors to continually push boundaries as the story progresses.
While getting Ryder on board to play Joyce was relatively simple, the minds behind the sci-fi series considered thousands of children all over the world to play the younger characters (via Deadline). With an effortless ability to effectively present character development in tandem with a rapidly advancing plot, the show would need experienced actors to tackle the roles. Luckily, one actor's audition tape immediately stood out to creators Matt and Ross Duffer.
Gaten Matarazzo immediately charmed the Duffer Brothers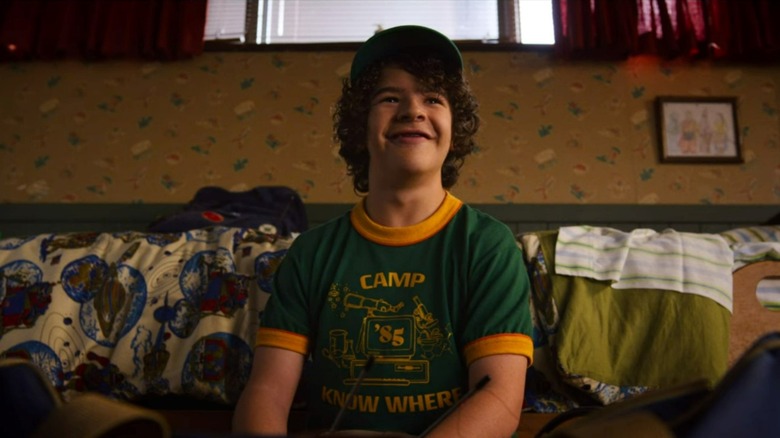 Netflix
"Stranger Things" relies heavily on the interpersonal dynamics of its characters, a key aspect of the narrative that's made possible by the combined efforts of a talented ensemble cast. Finding the right actors to portray each of the characters was a tedious process (via YouTube). Casting young actors that would be able to handle the demands of the story and deal with a hectic shooting schedule was no easy task. Furthermore, the kids' friendship serves as the grounding force for a complex, fantastical narrative. Thankfully, the Duffer brothers knew who they would choose to play Dustin Henderson right off the bat.
"The minute we saw Gaten [Matarazzo], who plays Dustin, we basically cast him off the first tape that he sent in," Matt Duffer revealed in an interview with The New York Times. "When you see someone like Gaten, and he pops the way he does, you're just like, 'This kid, we're putting him in the show, 100 percent.'"
Throughout the series, Dustin has been instrumental in helping to defeat the evils lurking in the Upside Down, whether he's detecting magnetic fields or singing the title theme from "The NeverEnding Story," which was definitely one of the best uses of music on the show. Matarazzo fully embodies the character's intelligence and kind-hearted determination, giving a down-to-earth performance that's stayed consistent with every season.