How Fred Hechinger's Character In Butcher's Crossing Parallels His White Lotus Role - Exclusive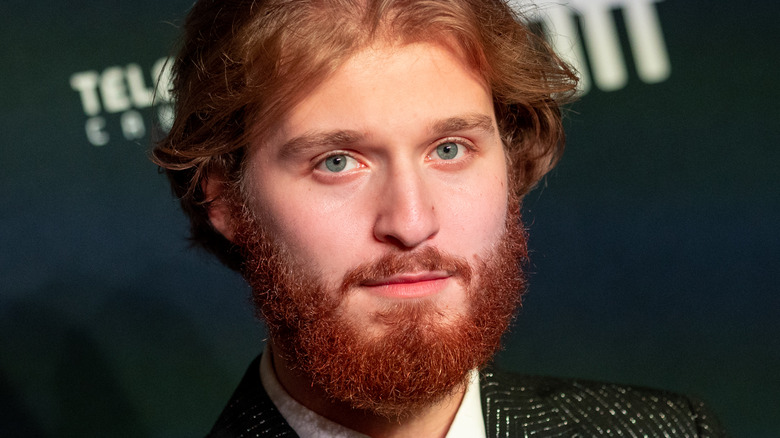 Emma Mcintyre/Getty Images
"Butcher's Crossing," a new Western movie directed by Gabe Polsky and based on the classic 1960 novel by John Williams, stars Fred Hechinger as Will Andrews, a college dropout who travels out West seeking purpose and joins an arduous journey with a group of buffalo hunters led by the greedy Miller (Nicolas Cage). The film, especially in comparison to the book, leaves much of Will's psychology enigmatic to the viewer; we know he's driven by something, but the specifics of what or why remain ambiguous.
This is not the first time Hechinger has played a character who has trouble expressing himself. In the first season of HBO's "The White Lotus," he played Quinn Mossbacher, an awkward video game-addicted teen who is miserable on vacation with his family but eventually discovers a sense of purpose by joining a local Hawaiian rowing crew. Fred Hechinger spoke with Looper following the premiere of "Butcher's Crossing" at the 2022 Toronto International Film Festival, sharing his thoughts on the similarities between these two characters.
Both Quinn and Will are following a feeling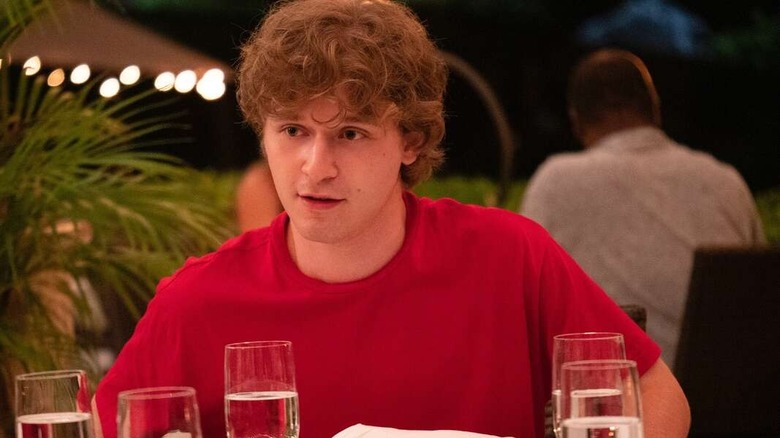 HBO
Fred Hechinger told us that more than one journalist has made comparisons between Quinn Mossbacher and Will Andrews as characters defined by a sense of emotional listlessness and emptiness. Both characters abandon their familiar comforts in the pursuit of some sense of meaning, but whereas Quinn's journey seems to end up a productive one, Will ends up on a decidedly destructive path.
"I was thinking," Hechinger said, "that in a way, Quinn's journey speaks to the power of not having the words for an experience or a sense of belonging that you desire, but following that feeling and the beauty and the power of that uncertain pursuit. And in the case of Will Andrews, it's a very flipped sense because he doesn't have the words for what he wants. He doesn't have the words for the experience that he's looking for. So he's following this feeling, but in doing so, it reveals a naïveté and it also eventually creates a brutal and senseless existence."
"Butcher's Crossing" will be released by Saban Films on a date to be determined.
"The White Lotus" Season 2 premieres on HBO on October 15.