How Andor Will Break Down Five Years Of Rebellion Into Just Two Seasons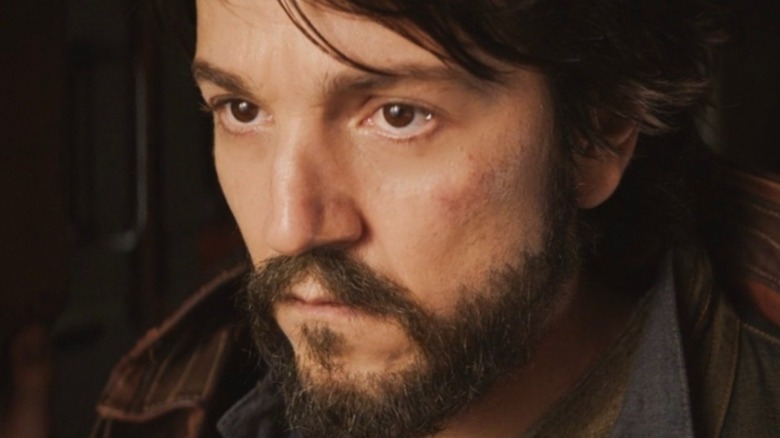 Lucasfilm/Disney+
"Star Wars" fans ready to make a light-speed deep dive into new corners of the galaxy far, far away finally have their chance with the new Disney+ series "Andor." The series follows the spy Captain Cassian Andor (Diego Luna) in the five years prior to the events of "Rogue One: A Star Wars Story," including his rise from a petty thief to a loyal member of the Rebellion in their struggle against the Galactic Empire. With the first three episodes having dropped on the streamer, fans and critics have been enjoying this new adventure thus far. On Rotten Tomatoes, the series holds an 89% Tomatometer rating from critics, while audiences on the site have given it a score of 80%.
Although the "Star Wars" fandom has seen its fair share of controversy (via IndieWire) following Disney's acquisition of Lucasfilm in 2012 (via Yahoo), "Rogue One" has seemed to be one of the few projects from this era to receive almost unanimous love from fans (via Reddit). Thus, with the new "Star Wars" series being an extension of this story, fans' expectations for the rest of the show are likely at an all-time high to ensure that it effectively leads into "Rogue One." The show's creator assures that it will — and in much sooner a time frame than expected.
Get ready for a light-speed jump through the years with Season 2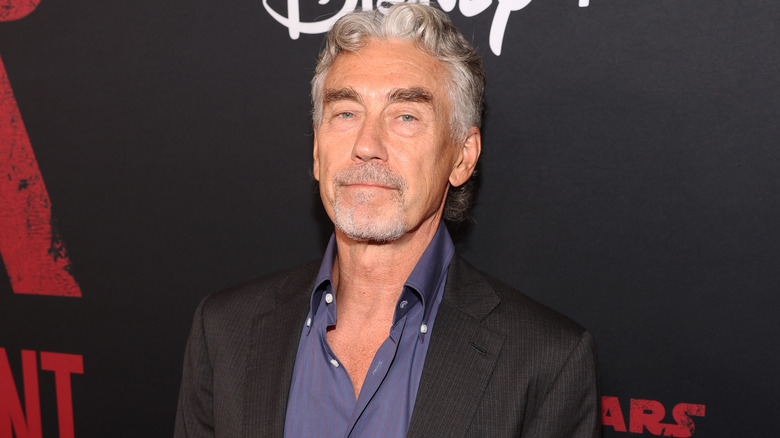 Jesse Grant/Getty Images
In an interview with Showbiz Cheat Sheet, "Andor" creator Tony Gilroy explained the unique structure of the "Star Wars" show and how its first season will take place over the course of a year. "We are covering one year in our first 12 episodes that we've completed," said Gilroy. "It felt very important, particularly for a story where you're taking somebody on a five-year journey, to really, really be fully invested in their complete story, from origin and as we know in 'Rogue' to the end."
Gilroy, who co-wrote and directed reshoots of "Rogue One," has an equally unique plan for the show's second season. Every three episodes of the 12-episode second season will jump another year, leading up to the events of "Rogue One." With this, Gilroy is confident in their strategy, believing that fleshing out Cassian Andor's story and character should be of utmost importance. "We're very excited about it," he revealed. "So we get to take the formative forging of Cassian Andor in the first twelve episodes, and then we get to take that organism that we built up and we get to run it through the next four years in a really exciting, narrative fashion."
As of now, "Andor" Season 2 has not been given an official release date by Disney. However, based on Gilroy's predictions of the production schedule, a 2024 release is most likely (via TheWrap).