Tom Selleck's Blue Bloods Character Shares A Lot Of Creative DNA With Magnum PI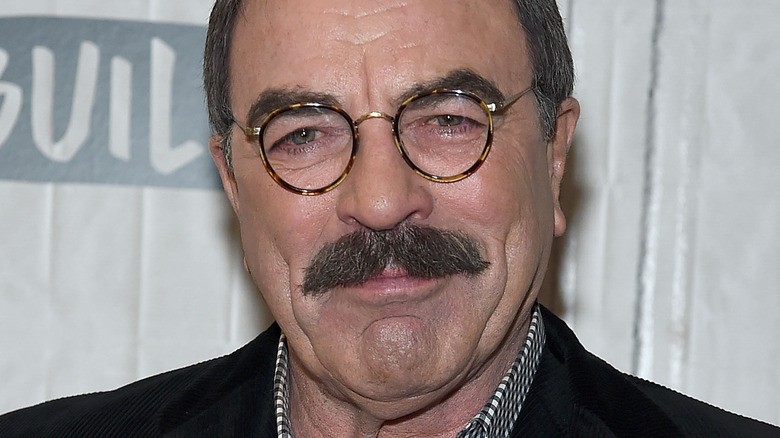 Jamie Mccarthy/Getty Images
Among the most prominent police procedurals to grace the small screen is "Blue Bloods" from creators Robin Green and Mitchell Burgess. Set in New York City, the program focuses on the Reagan family, which is tightly entwined in the city's law enforcement at various levels. It's practically a family business for them, after all, with the Reagans' presence in the legal system going back generations. The head of the family is the fan-confusing NYPD police commissioner Frank Reagan, who has taken the baton from his father, former police commissioner Henry Reagan Sr. (Len Cariou), in the eyes of most.
To bring the character of Frank Reagan to life, the "Blue Bloods" team brought in a Hollywood icon: Tom Selleck. With a career dating back to the late 1960s, Selleck has become a household name thanks to such films as "Three Men and a Baby" and "Quigley Down Under," among others. He's also found remarkable success on television aside from "Blue Bloods," appearing on the likes of "Friends," "Las Vegas," and "Boston Legal." Of course, it's impossible not to discuss Selleck's TV legacy without bringing up "Magnum PI" — a crime series he starred on from 1980 to 1988 as private investigator Thomas Magnum.
When comparing Tom Selleck's roles on "Blue Bloods" and "Magnum PI," they couldn't be more different. However, according to the actor himself, they're not as dissimilar as you may think.
Magnum and Reagan share some interesting similarities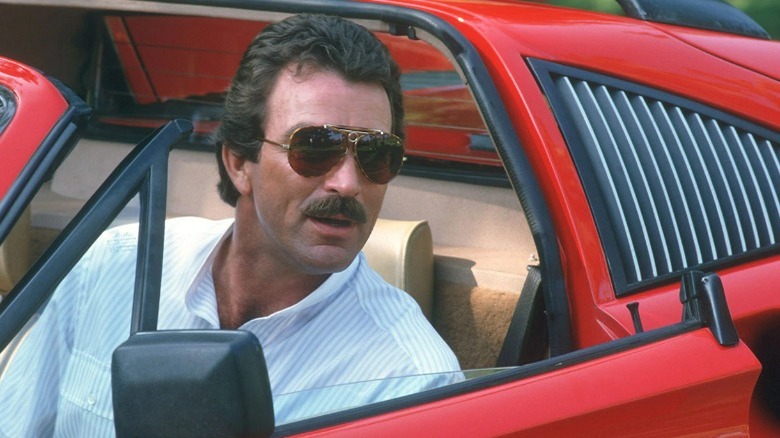 CBS
In February 2017, Tom Selleck sat down with CBS This Morning to discuss his illustrious acting career. Naturally, both "Blue Bloods" and "Magnum PI" came up, leading to an interesting analysis of the similarities between Thomas Magnum and Frank Reagan. Aside from their signature mustaches, Selleck notes that the two characters are defined by their loneliness. They're also committed to wives we either never see or have passed away. "There is a certain common denominator. Maybe it's just the audience must, in a character-driven show, want to see the story unfold through your eyes," Selleck said of each character's impact on viewers.
Building on that last point, Selleck adds that the human elements of characters like Frank Reagan and Thomas Magnum go a long way in making them so engaging. They make it easier for audiences to connect with them since they're going through real-world struggles many people face. Especially with Magnum, Selleck worked very hard to make him a down-to-earth, accessible character. As he told AARP, the original concept for the character saw him act more like James Bond, but Selleck didn't see this working. Instead, he made played him as relatable as possible — even with all of his flaws on display.
Frank Reagan and Thomas Magnum — two characters who aren't so different after all — are undoubtedly television legends, and it's all thanks to Tom Selleck.