Chris Pratt Has Reassuring Words For Fans Of The Terminal List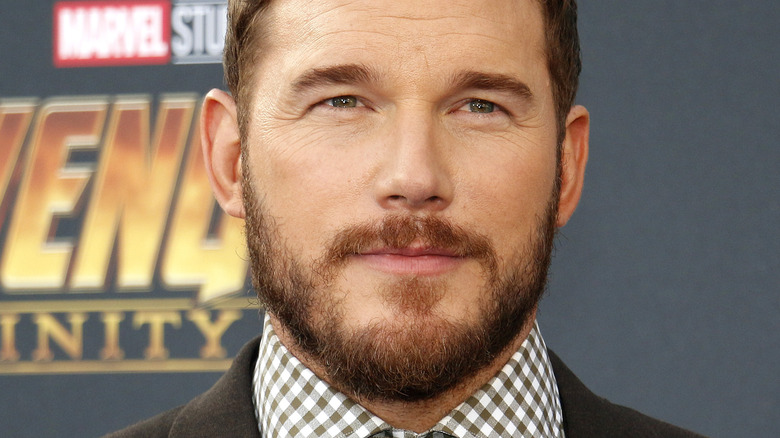 Tinseltown/Shutterstock
"The Terminal List" may have struggled with getting approval from critics, but the Amazon Prime series has posted massive streaming numbers. After debuting in July, the series landed on Nielsen's Streaming Top 10 list with 1.1 billion minutes viewed (via TVLine). On Rotten Tomatoes, "The Terminal List" has a whopping 95% approval rating from audiences, compared to just 39% among critics. 
The big question for those who have been won over by series star Chris Pratt as James Reece, a Navy SEAL uncovering a conspiracy behind the deaths of his teammates, is whether or not the series will be coming back for a Season 2. There is plenty of potential for additional seasons, as the show is based on a series of novels that follows the exploits of the Reece character that were authored by real-life Navy SEAL Jack Carr. The SEAL-turned-author has written four sequel novels to "The Terminal List," giving the show multiple options for where to go next. 
"The Terminal List" has not yet received an official renewal from Amazon Prime, but a chat between Pratt and Carr about the series contains some positive news about the future of Reece's onscreen adventures. 
Chris Pratt appears confident that more Terminal List episodes are on the horizon
During an appearance on Jack Carr's podcast "Danger Close," Chris Pratt assured fans of "The Terminal List" that he's working hard to make sure another season of the series materializes. "To the rabid fans of 'The Terminal List' out there, you have nothing to worry about," Pratt said. "We love you and appreciate your support, and it's our life's mission to make sure you can come back to the well. We're working away." 
While Pratt's comments aren't an official confirmation of more episodes, they do indicate that some behind-the-scenes work is potentially already underway, helped, no doubt, by the fact that producers already have Carr's novel series to work from. Pratt also has a well-established relationship with Amazon Prime, having starred in and produced "The Tomorrow War" for the streamer. 
Carr confirmed 2nd season talks in a separate interview approximately a month after the premiere of "The Terminal List." Speaking to The Daily Mail, Carr said, "Chris wants to do it, and Amazon wants to do it. But it could all fall apart. It would be an eight-part series based on the second book 'True Believer.' We shall see."