How Netflix Helped Tom Hardy Prepare For His Impressive Jiu-Jitsu Tournament Win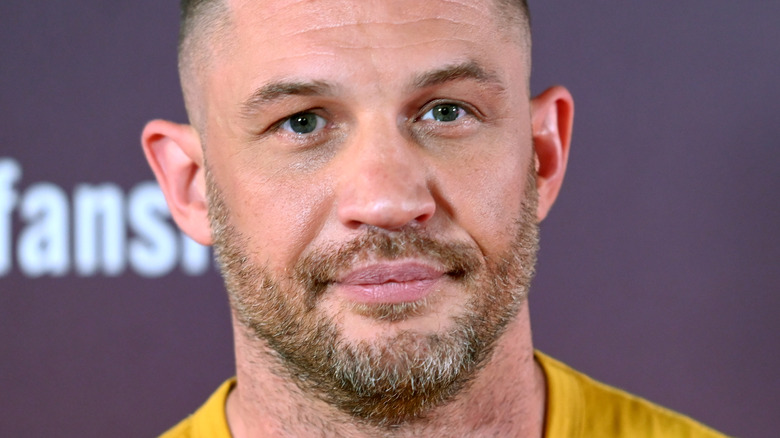 Dave J Hogan/Getty Images
When it comes to his movie roles, "The Revenant" Oscar-nominated actor Tom Hardy has clearly proven he is willing to go the extra mile, whether that includes hopping into the ring for the MMA-inspired sports drama "Warrior" or getting physical by learning Brazilian jiu-jitsu for his upcoming Netflix film "Havoc."
Hardy's stunning commitment to "Havoc" unfolded in public Saturday, September 17, when The Direct reported that the "Mad Max: Fury Road" and "Venom" star not only took part in the UMAC Milton Jeynes Brazilian Jiu-Jitsu Open in the U.K., he also ended up winning the championship in his division. The outlet secured photos and social media posts from the event, where Hardy was reportedly cordial to fans despite his movie star status.
"It was a real pleasure to have him compete at our event ... Everyone recognized him but he was very humble and was happy to take time out for people to take photographs with him ... It was a real pleasure to have him compete at our event," said the spokesman for the event's host, the Ultimate Martial Arts Championships.
Naturally, actors — unless they are Tom Cruise in "Top Gun: Maverick" or the "Mission: Impossible" movies — don't have to do their own stunt work and can rely on a stunt performer to take all the lumps in a film production. Clearly, that wasn't Hardy's intention with "Havoc," and he's explained why.
Despite Venom injury and operations, Hardy is intent on his fight scenes looking real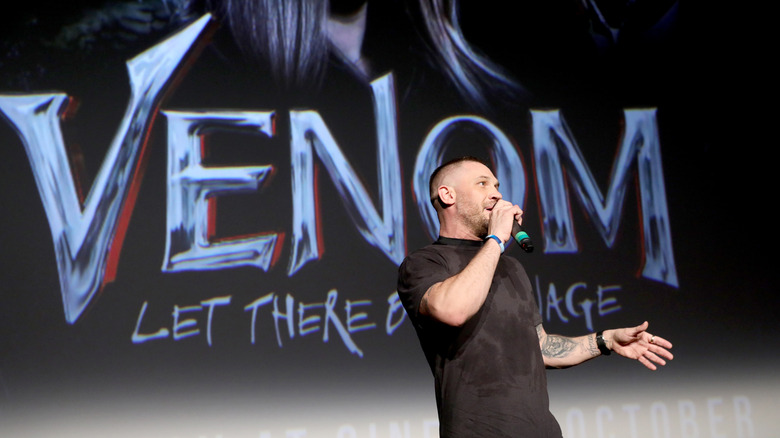 Tristan Fewings/Getty Images
In an interview with Esquire during the filming of the "Venom" sequel "Venom: Let There Be Carnage," Tom Hardy also discussed his workout regimen for "Havoc," an upcoming Netflix crime thriller where he plays a detective in Detroit who becomes embroiled in a conspiracy connected to the criminal underworld. How learning Brazilian jiu-jitsu fits into his portrayal is yet to be seen, but Hardy is clearly intent on his fight scenes looking real and wants to be involved in them as much as possible.
Admitting to the publication that his "knees were f***ed" after an injury on "Venom" that required two surgeries, Hardy said he was committed to getting physical again for his work. While he didn't go into detail about how his cross-fit workouts or BJJ training contributed to his character's fighting, he did note to Esquire that "Havoc" has some "good high-end face-kicking."
"Havoc" is directed by "The Raid: Redemption" helmer Gareth Evans, which has Hardy psyched about the film. "If you're gonna do martial arts, then Gareth's your guy," the actor told Esquire.
"Havoc" is still awaiting an official release date on Netflix, though Netflix Schedule indicated that the film is expected to debut on the streamer in December.