Havoc Netflix - What We Know So Far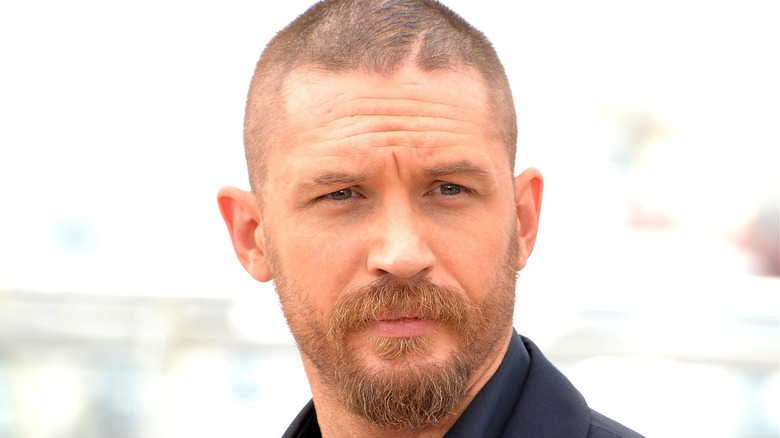 Shutterstock
Famed action director Gareth Evans has found his next project in the Netflix movie: "Havoc."
According to Variety, "Havoc" stars Tom Hardy as a detective who stumbles into a massive criminal conspiracy. Definitely sounds like a good project for Evans, who co-created the crime drama "Gangs of London" for SkyAtlantic last year and directed the beloved "Raid" action series. It's not a bad fit for the hulking, intimidating Hardy either.
This will also be the first new project Evans will make as part of his deal to exclusively produce films for Netflix after he made the religious horror film "Apostle" for the streaming service in 2018. Evans also noted in an interview that "Havoc" will decidedly be a standalone film, unlike the "Raid" franchise or the ongoing "Gangs of London" series, but he'll continue to make Netflix films for the next several years. 
Fans of Evans and Hardy may be curious to know more about "Havoc," including the current cast, more about the plot, and what the day of release will be. Here's everything we currently know about Gareth Evans' upcoming movie "Havoc."
What's the release date of Havoc?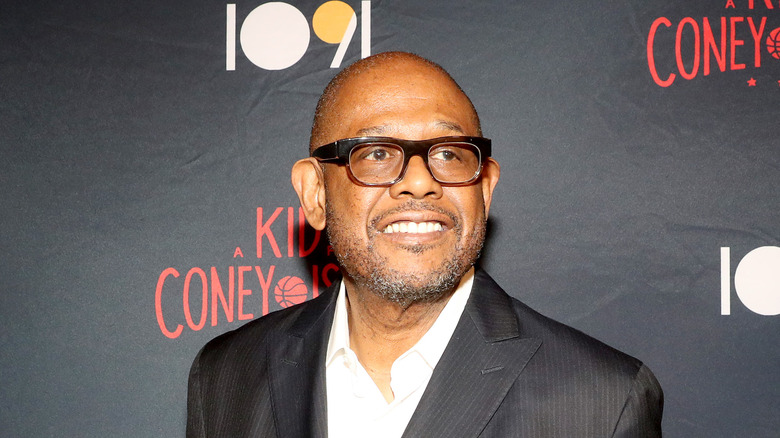 Johnny Nunez/Getty Images
"Havoc" is only in the early development stage of pre-production, which includes casting actors and designing the look of the film itself. Therefore it might take some time before the movie shows up in Netflix queues.
Considering the amount of effort it takes to rehearse, create locations for the film, start production and shoot everything, then edit the raw footage and add any necessary visual effects, it will likely take about a year before "Havoc" is ready for general audiences.
Assuming that the production process goes without a hitch, the release date will very likely be around June or July 2022. If there are any problems or reshoots that need to happen, however, then the date may be closer to the fall. Often studios will also hold certain films for release during certain seasons – for example, big blockbusters are usually released in summer – but that may not be an issue for a steady actioner like "Havoc."
Either way, action fans should expect "Havoc" sometime in the next year.
Who's in the cast of Havoc?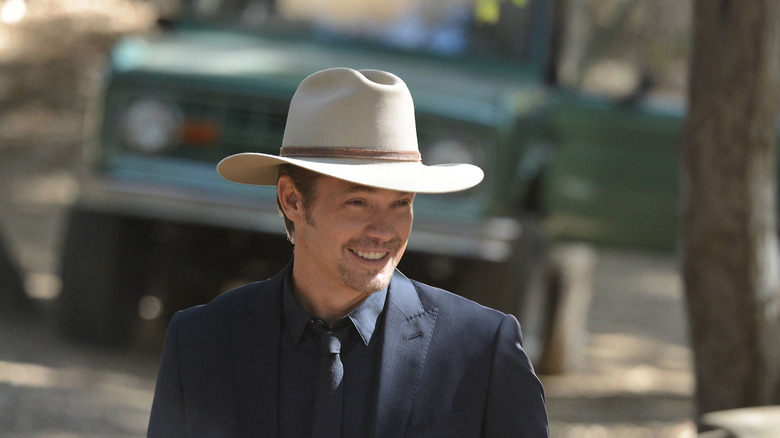 FX Networks
"Havoc" will star Hardy as the detective at the center of the film's story, but the cast who have signed on for the project are a murderer's row of great talent. One cast member, Forest Whitaker ("Rogue One," "The Shield") was previously announced as part of "Havoc" when Hardy signed on. Timothy Olyphant, otherwise known as the iconic Raylan Givens on "Justified," has also joined the film. 
Included in the cast are Justin Cornwell, also in Netflix's "Umbrella Academy" series; Jessie Mei Li, who will also be appearing in Edgar Wright's upcoming horror film "Last Night In Soho"; and Yeo Yann Yann, an award-winning Malaysian film actress (via IMDb) previously unknown in the States. Rounding out the ensemble is Luis Guzman from "Magnolia," Sunny Pang ("Headshot"), actress Quelin Sepulveda, and UFC MMA fighter Michelle Waterson (via Variety).
Interestingly, Timothy Horner ("Brooklyn Nine-Nine") is also listed on the IMDb page for the film and is the only cast member with a name: "Harold." We'll see what his actual role is however when "Havoc" eventually premieres on Netflix.
What's the plot of Havoc?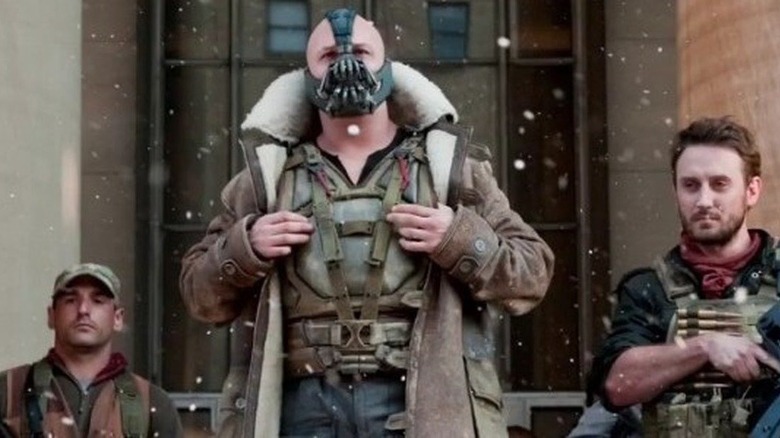 Warner Bros
According to Variety, the plot of Havoc is of "a bruised detective who must fight his way through a criminal underworld to rescue a politician's estranged son, while unraveling a deep web of corruption and conspiracy that ensnares his entire city." 
Apparently, part of "Havoc" is set into motion after a drug deal gone wrong – presumably, the politician's son was involved and gets in trouble for whatever went down. Hardy's detective character then has to find him before he's killed and stumbles into a far bigger mystery as a result. The description also notes how the detective is forced into combat, and based on "The Raid" as well as the casting of a mixed martial artist, fisticuffs will almost certainly be involved.
The rest of the plot is unknown but it's almost certain that "Havoc" will include political intrigue, some huge twists, and Hardy getting to show the same unpredictable, brutal energy in action scenes that he unleashed on unsuspecting opponents in "Bronson" and "Dark Knight Rises." Netflix subscribers will be able to see what the story of "Havoc" is for themselves however when it arrives on the service, most likely in 2022.