Sonic Prime's Showrunners Have An Animation Pedigree That Should Get Fans Excited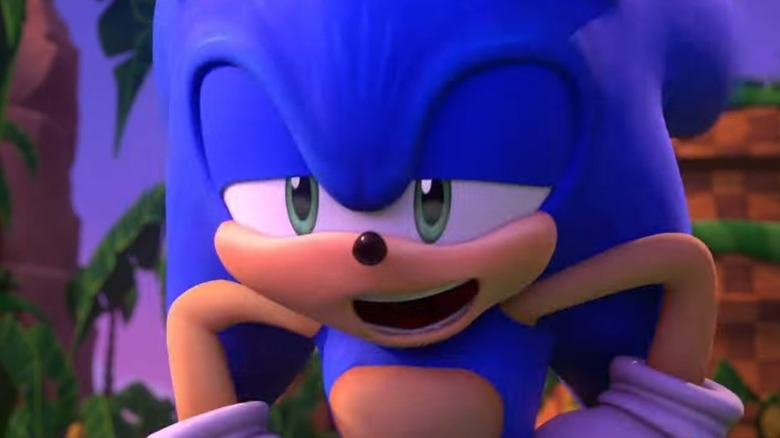 Netflix
There's no denying that Sonic the Hedgehog has a seat at the table when it comes to discussions of legendary video game characters. The speedy Sega creation has been a staple of the gaming landscape since the early 1990s, but that's far from the only pop culture arena he has conquered as the decades have gone on. Sonic and his numerous friends and foes have also taken over the realms of comics, movies, and, of course, television, where they've stepped up to star in several two and three-dimensional animated productions over the years.
Building on the legacy of favorites such as "Sonic X" and "Sonic Boom" is a new Sonic-centric title courtesy of Netflix. Titled "Sonic Prime," this program follows the Blue Blur (voiced by first-time Sonic voice actor Deven Mack) as he does what he does best: crack jokes, beat up bad guys, and run fast. Famous characters such as Big the Cat and the evil Dr. Eggman will come along for the ride in this 3D animated series that's quite visually faithful to the source material. Overall, "Sonic Prime" displays a ton of promise, especially considering the driving force behind it.
The folks at Man of Action Studios will serve as showrunners for "Sonic Prime," and chances are, if you enjoy animation, you're already familiar with their impressive body of work.
Man of Action has worked on some beloved cartoons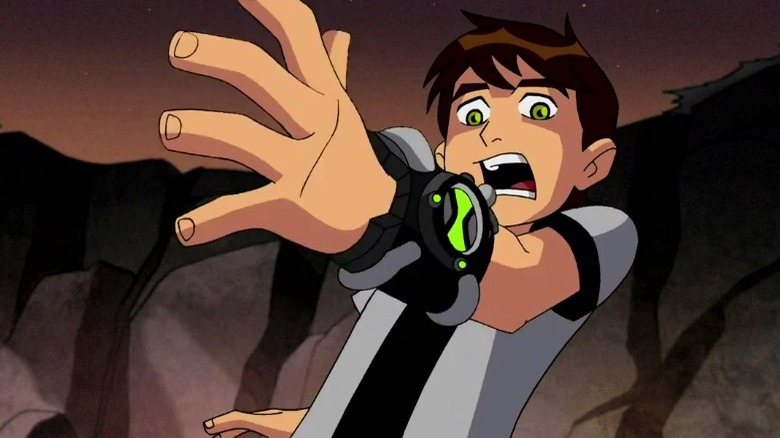 Cartoon Network
Established in 2000, Man of Action Studios has had a hand in some pretty remarkable projects in its time that have become the stuff of animation legend. The company has collaborated with Cartoon Network on such shows as the massively popular "Ben 10" and "Generator Rex" and worked closely with Disney on Disney XD productions like "Ultimate Spider-Man" and Marvel's "Avengers Assemble." Not to mention, it has a host of comic book titles under its belt as well. With a track record like that, it's safe to say that "Sonic Prime" couldn't have wound up in more capable hands.
Man of Action's résumé more than speaks for itself, but that's not to say that those within it haven't sought some outside guidance to help make "Sonic Prime" a success. Man of Action's Duncan Rouleau revealed on Twitter that one of the foremost names in Sonic the Hedgehog-centered media, Ian Flynn, has helped out him and the rest of the team on the Netflix series. "He has been consulting and has been invaluable," Rouleau wrote in an October 2021 tweet when asked about Flynn's involvement with "Sonic Prime." Tails' Channel attempted to get more information, but Rouleau couldn't offer anything further.
Between the trailer that fans couldn't help but love (and all praise the same thing about), the stacked voice cast, and a crew of talented folks behind the scenes, "Sonic Prime" should be a home run when it arrives in the winter of 2022.