Jason Segel Had No Idea How This Heartbreaking HIMYM Moment Was Going To Play Out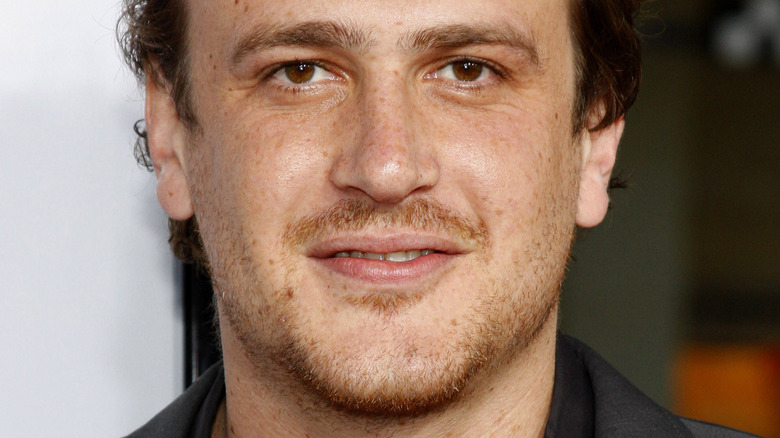 Tinseltown/Shutterstock
"I'm not ready for this" may go down in television history as one of the most heartbreaking lines ever spoken in a sitcom. It comes from "How I Met Your Mother," a series that followed one father's lengthy retelling of how he met the mother of his children. This retelling would ultimately last for nine seasons and over 200 episodes before ending on a bizarrely controversial note in 2014 (via IMDb).
Though friends living in suspiciously large apartments and hanging out at bars in New York City is certainly nothing new for the sitcom format, the series' non-linear structure and emotional range imbued it with freshness. This weight earned its existence in a crowded TV landscape. Indeed, the show often delved into tricky waters, such as divorce, illness, and, at times, even death. Though the specter of loss gave the finale a polarizing bittersweet tone, one character's passing produced a scene so devastating even the show's creators couldn't bear to watch it.
Good news, Bad News...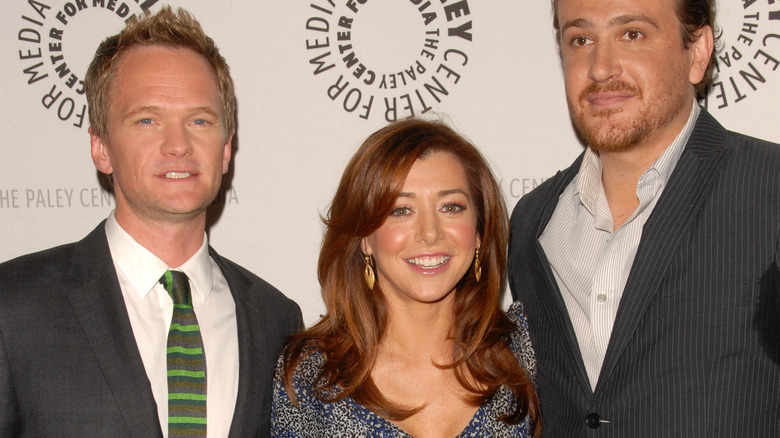 s_bukley/Shutterstock
Chances are fans of "How I Met Your Mother" know exactly what's coming. Season 6, Episode 13, "Bad News," is surprisingly light for most of its runtime. After struggling to conceive a child, Marshall Eriksen (played by actor Jason Segel, who you probably forgot played a "CSI" character) and Lily Aldrin (Alyson Hannigan) consult fertility doctors, with testing results initially suggesting that Marshall could be infertile. Most of his storyline for the episode revolves around him trying to "produce a sperm sample" when his parents drop in for an impromptu visit. Eventually, the couple confides in Marshall's parents that he's anxious about not being able to provide them with grandchildren. His father brushes this off instantly, saying, "We'll love you, no matter what."
Ultimately, Marshall learns he is, in fact, fertile and leaves the doctor's office on top of the world: "I was expecting bad news. I really was." Going out to the bar to celebrate, he asks Ted Mosby (Josh Radnor) for his cell phone, so he can call his dad and tell him the good news. As he dials and walks out to the curb, Marshall's dad's phone rings unanswered. Moments later, Lily steps out of a cab in tears, revealing that his father has suffered a heart attack and didn't make it. 
An unwatchable scene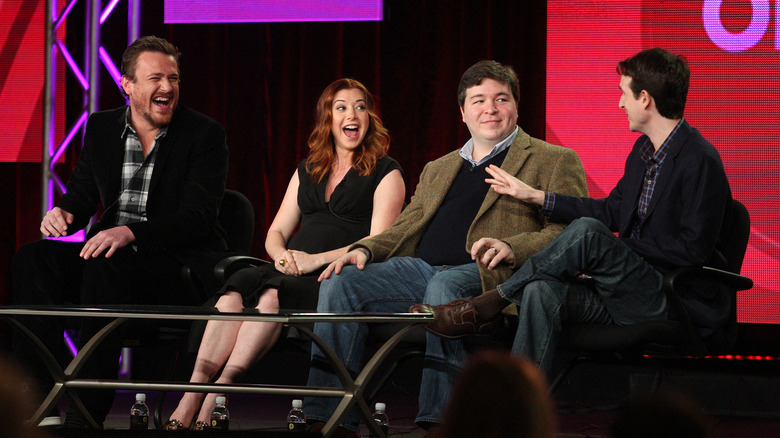 Frederick M. Brown/Getty Images
The crushing twist ending to "Bad News" is regarded as one of the show's most memorable and tragic moments. TV By The Numbers recorded it as the second highest viewed episode of the season, behind the following episode, "Last Words," which was likely boosted by the response to "Bad News." Jason Segel's performance in the episode and its climactic scene has been praised in particular, all the more impressive considering he improvised most of it.
In 2011, executive producer Carter Bays wrote about the scene in Entertainment Weekly as part of their "Best of 2011: Behind The Scenes" coverage. Right away, he described it as "the hardest scene we've ever done." According to Bays, it was very important to Segel that his shock be as authentic as possible when hearing about his father's death. To preserve his surprise, Segel declined to read the script (allegedly knowing only Lily's final word: "it").
After several attempts to correctly get the cab in the frame, Segel and Hannigan took their first real crack at the scene. As Bays remembers it when she uttered her last line, "he didn't make it," teeing up Segel's response, both he and episode director Pamela Fryman had to look away. "It's our job to watch what happens, but in this case, what Jason and Alyson were going through was so unbearably real ... we just had to trust that when we got back to the editing room it would all be in focus." Segel finished the scene primarily on instinct as they looked away, improvising the brutally iconic final line, "I'm not ready for this."