Here's Where You Can Stream David Cronenberg's Scanners Online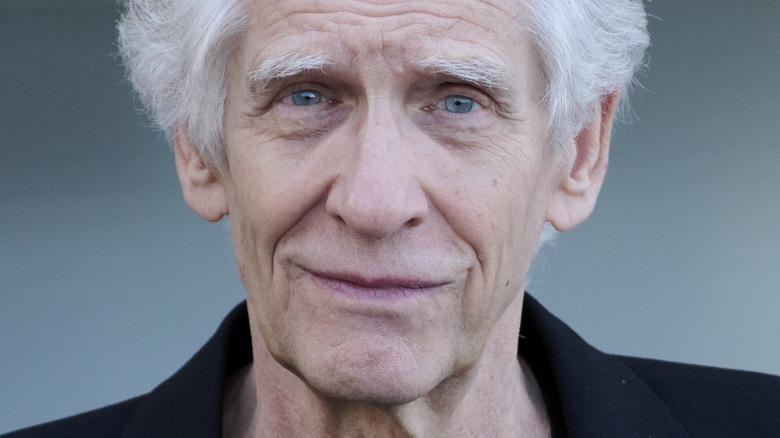 Carlos Alvarez/Getty Images
We may receive a commission on purchases made from links.
Nobody does body horror quite like David Cronenberg. While many might point to movies like 1883's "Videodrome" and 1986's "The Fly" as the best examples of this idea, few of the acclaimed director's works exemplify his prowess with the subject better than his 1981 cult hit "Scanners." Detailing a dark alternate reality where people with psychic powers are exploited by a ruthless megacorporation, the movie is just as boldly imaginative as it is distressingly gory.
Following the news that "Scanners" will finally be receiving its first proper follow-up since going dormant in the '90s in the form of a series treatment at HBO (via The Hollywood Reporter), it's only natural that interest in the Cronenberg classic has peaked once again. There may be many avid horror fans out there that would love to give the original movie another watch or discover its blood-soaked scares for the very first time. Fortunately, the film is readily available to stream as part of one particularly popular online service.
Scanners is on HBO Max
Viewers that want to stream the original "Scanners" can fortunately find the film on one of the biggest streaming platforms out there at the moment. As it stands, the movie is part of the current content lineup for HBO Max and it can be watched with a basic subscription plan.
While the premier home of "Scanners" right now makes sense considering HBO's plans to expand on the intellectual property themselves, there are still a few other options out there for fans. Those with Roku-enabled devices can stream "Scanners" with a subscription to The Criterion Channel. Additionally, for fans that would rather not pay a subscription fee, the horror classic is also available to rent or buy outright on both Amazon Prime Video and the iTunes store.
Regardless of how you decide to watch "Scanners," though, it's absolutely worth it to revisit one of most iconic works of David Cronenberg. You'll be surprised by just how well the special effects hold up...including that one "explosive" scene. You know the one.