Bright Director Responds To Harsh Review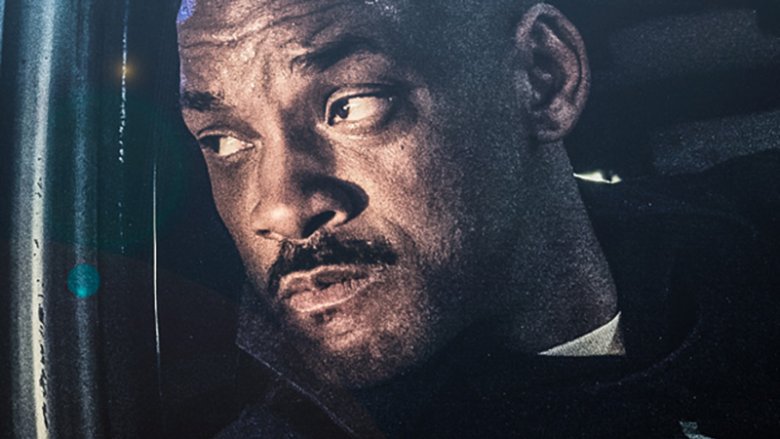 Netflix
To say that critics weren't keen on director David Ayer's Bright would be an understatement. When the first round of reviews rolled out on Wednesday, writers slammed the film as "astoundingly bad in virtually every way" and a "plenty embarrassing" effort with a screenplay that feels like an "undeveloped first draft." But there was one take on the Netflix-exclusive Will Smith-starrer that stood out amongst the rest: IndieWire critic David Erhlich's coverage, which declared Bright the "single worst movie of 2017."
Ayer, who previously directed the critical failure Suicide Squad, caught wind of Ehrlich's article on Thursday and headed to Twitter to personally respond. Surprisingly, the director didn't fire back with anger or hatred; instead, he took the negative review in stride and even complimented Ehrlich on his superb writing skills. 
"This is going on my fridge. Highest compliment is a strong reaction either way," Ayer wrote. "This is a f***ing epic review. It's a big, fun movie. You can sure string words together, Mr. Erhlich. I'd love to read any script you've written."
Erhlich himself had a similarly kind reaction to the director's post: "You're a good man, Mr. Ayer. I'll be waiting with fresh eyes for whatever comes next." Ayer answered in a follow-up tweet, "I really appreciate that. Every movie is a labor of love for me. I've never chased the audience, and I know my work can be polarizing. I've lived a crazy [life], and I guess my movies reflect that."
Bright stars Smith as Daryl Ward, a seasoned Los Angeles cop; Joel Edgerton as Nick Jakoby, an orc cop who gets partnered with Ward; Noomi Rapace as the dark elf Leilah; Lucy Fry as the young elf Tikka; and Édgar Ramírez as Kandomere, an elf who works in the magic division of the FBI. Ike Barinholtz as Gary Harmeyer, Happy Anderson as Montehugh, Kenneth Choi as Agent Coleman, Andrea Navedo as Captain Perez, Brad William Henke as Dorghu, and Dawn Olivieri as Sherri Ward round out the cast. Here's the plot synopsis for the film: "Set in an alternate present-day where humans, orcs, elves, and fairies have been co-existing since the beginning of time, Bright is genre-bending action movie that follows two cops from very different backgrounds. Ward (Will Smith) and Jakoby (Joel Edgerton), embark on a routine patrol night and encounter a darkness that will ultimately alter the future and their world as they know it."
Despite sour reviews like this one, a sequel to Bright is currently in the works.