Why Beth From The Patient Looks So Familiar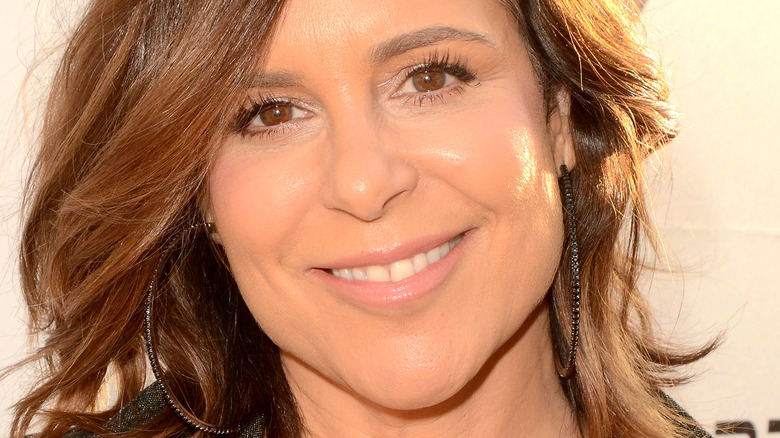 Kathy Hutchins/Shutterstock
"The Patient" is the new Hulu series that stars Steve Carrell as Alan, therapist who's kidnapped and imprisoned by his patient, a serial killer named Sam. Ironically, Sam doesn't do this for his own enjoyment. He's seeking treatment for his murderous urges, and he thinks he can achieve recovery by force.
But Alan isn't a happy-go-lucky therapist before meeting Sam. His wife Beth has recently died, and he's in mourning. Beth frequently appears on the show in flashback form. During his captivity in Sam's basement, Alan often thinks back to his time with his wife, whose memory provides him with a mixture of both comfort and sadness. With a poignant setup like that, plus "The Patient's" use of set decoration to tell its story, and its careful avoidance of serial killer cliches, it's no wonder that the show is a critical hit–-87% Fresh among the critics and 83% Fresh among the fans on Rotten Tomatoes.
Despite the fact that she's deceased, Beth plays a crucial role in the story. "[The use of Beth] taps upon grief, and how people grieve the loss of something," explained Laura Niemi, the actress who plays her. "It also taps into that thing when we're in a situation where we think we might die. What are the things that we go to in our minds? (via TV Line)"
Laura Niemi has been acting steadily since 1999 and has appeared on several well-known TV shows, but these are the roles you may know her from.
Laura Niemi played Marilyn Pearson on This Is Us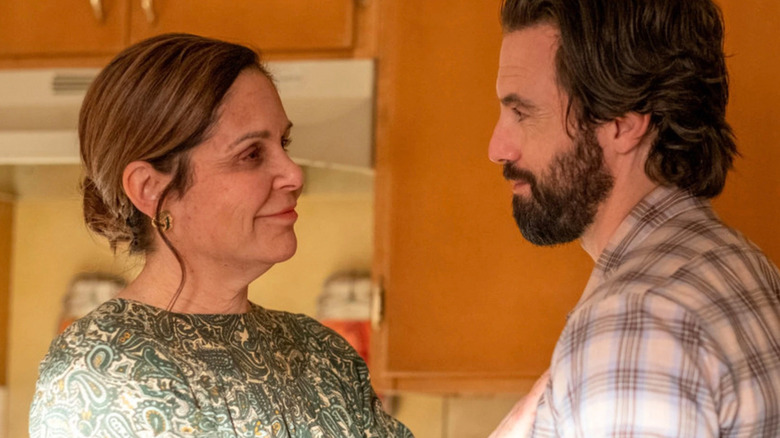 NBC
By far, Niemi's biggest television role before "The Patient" was her turn as Marilyn Pearson on NBC's "This Is Us." She appeared in six episodes between 2017 and the series finale in 2022. Marilyn is the mother to Jack (Milo Ventimiglia/Joaquin Obradors), the show's main character. 
Marilyn appears in flashback form. As a character, she's a devoted mother to Jack and his little brother Nicky (Griffin Dunne/Donny Masihi), but struggles to deal with her husband Stanley's (Peter Onorati) alcoholism and abuse. Jack eventually moves her out of his father's house. She passes away in 1988.
For Niemi, she originally felt that the character wasn't fully fleshed out beyond being a wife and mother. She appreciated the writers' efforts to explore her character and how she shaped Jack. "I'm glad that they did that because as a viewer those were the questions I had," she told Pop Culturalist. "Those are the questions we all have in terms of who are the parents and why are they like that? Our parents are who mold us into the people that we are."
Laura Niemi has appeared on several soap operas.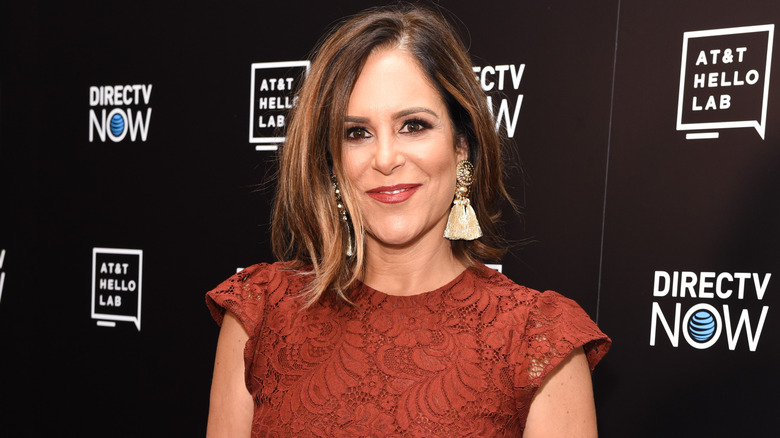 Presley Ann/Getty Images
Before "The Patient" or "This Is Us," Laura Niemi had several recurring roles on daytime soap operas.
The first of these came in 2004, when she appeared on two episodes of "All My Children" as a member of a support group.
In 2007, she played Evelyn Quarry on three episodes of "Days of Our Lives." Evelyn is a scheming woman who kidnaps the young main character Claire Brady (Olivia and Ava White) and enters her into beauty pageants as a boy.
She had a five-episode arc on "The Young at the Restless" as Dr. Beth Green, which occurred in 2015. Dr. Greene is the OB/GYN to Sage Newman (Kelly Sullivan).
Most recently, she appeared on three episodes of "General Hospital" in 2016 as Ramona Danvers. Originally named Teresa, she's the administrator on Jossyln Jack's (Eden McCoy) transplant team, who ends up donating a kidney herself before moving across the country and changing her name. She later starts an underground organ trafficking ring (via IMDb).
With over 50 TV and movie credits, Laura Niemi has already had an impressive career, but "The Patient" could lead to even bigger and better things.