The Real Reason Gavin Leatherwood Won't Return For The Sex Lives Of College Girls Season 2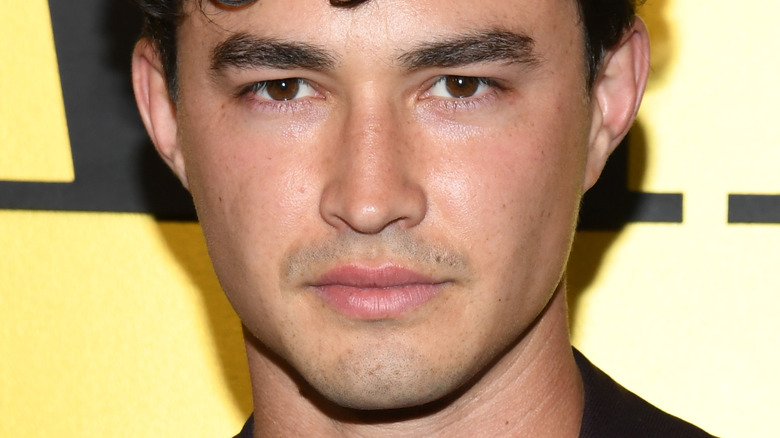 Jon Kopaloff/Getty Images
HBO Max's "The Sex Lives of College Girls," created by Mindy Kaling and Justin Noble, premiered on the streaming service on November 18, 2021. The series follows four college roommates — small town native Kimberly Finkle (Pauline Chalamet), aspiring comedy writer Bela Malhotra (Amrit Kaur), wealthy legacy student Leighton Murray (Reneé Rapp), and star soccer player Whitney Chase (Alyah Chanelle Scott) — as they navigate their social lives, including dating and sex, during their first year of college. Whitney, for one, navigates an affair with the soccer team's assistant coach while Leighton struggles to come out as a lesbian.
Kimberly, meanwhile, begins an unexpected sexual relationship with Leighton's brother, the popular frat boy Nico (Gavin Leatherwood) — only to find out that he has been lying about having a girlfriend while she is studying abroad.
With each of the characters' storylines left somewhat unresolved, fans were ecstatic to hear that the series had been renewed for a second season, as Deadline reported in December of 2021. However, fans were likely surprised to learn that Leatherwood wouldn't be reprising his role as Nico, which was announced in March of 2022 (via Us Weekly). For those curious, here's the real reason why Leatherwood decided not to return for "The Sex Lives of College Girls" Season 2.
Leatherwood wanted to pursue other projects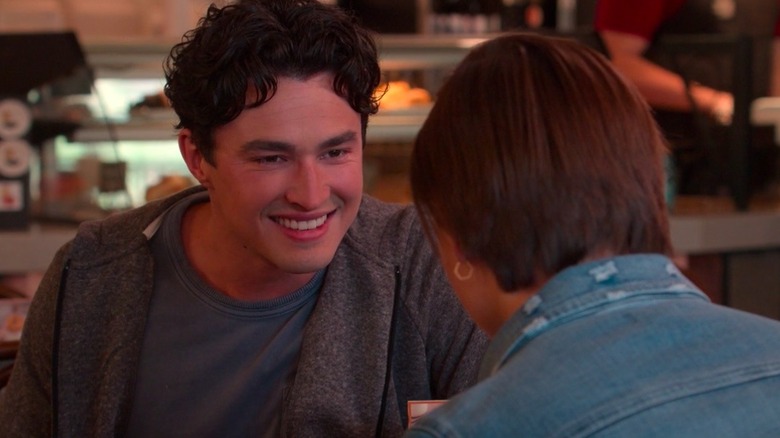 HBO Max
In March of 2022, Gavin Leatherwood revealed to Us Weekly that he would not be returning for Season 2 of "The Sex Lives of College Girls." The actor explained that he was happy that he participated in the first season but that he wanted to pursue other projects instead of returning for the next.
Leatherwood elaborated, " It was such an incredible experience. I think Mindy is brilliant and the cast, everyone's lovely. But with so many amazing opportunities out there, we want to keep spreading our wings and leading ourselves to other projects, so that's the move." Specifically, Leatherwood noted that he would focus on his music career and the single he put out in April 2022. In general, Leatherwood emphasized that he finds it important to seek out jobs that will challenge him and pull him out of his comfort zone in order to grow as an artist.
Despite being excited about new endeavors, Leatherwood admitted that the cast is what he'll miss most. The actor concluded, "The people, of course, [are] the best part. People make the job, you know what I mean? Always, always, always. It's such a lovely community because there's so many talented people, so ... yeah, I'll miss that, and I'll miss them."
Other cast members (and creators) are excited to return for Season 2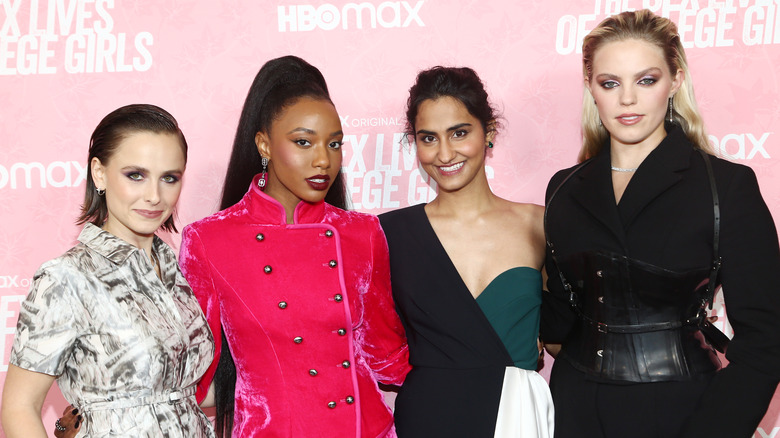 Tommaso Boddi/Getty Images
The rest of the main cast are excited to continue exploring their characters' journeys in Season 2. In December 2021, Alyah Chanelle Scott, who plays Whitney, discussed the series being renewed and what she wants to see happen to her character. Scott said that she hopes Whitney will gain a firmer grasp of her identity. The actress continued, "I feel like she's been compartmentalizing and running from a lot of things and hasn't fully had a second to be by herself, and to figure out herself, and come into her identity in all types of ways, like racial identity at this place and all of these things. I want that for her so badly." She added that she would also love to see Whitney's friendship with her roommates develop even more.
Additionally, speaking to Entertainment Tonight in June 2022, Reneé Rapp teased that Season 2 is full of sex and chaos as the characters become more comfortable with themselves and each other.
Also speaking to ET, Mindy Kaling added, "There's more heartbreak, there's a lot more sex, and there's some really funny new characters and some new hot guys." And co-creator Justin Noble added that the girls' sex lives will continue to be tumultuous, with old and new love interests weaving into their lives.
Currently, HBO Max has not yet announced the release date for "The Sex Lives of College Girls" Season 2.