Don't Worry Darling, Reviews Aren't Everything...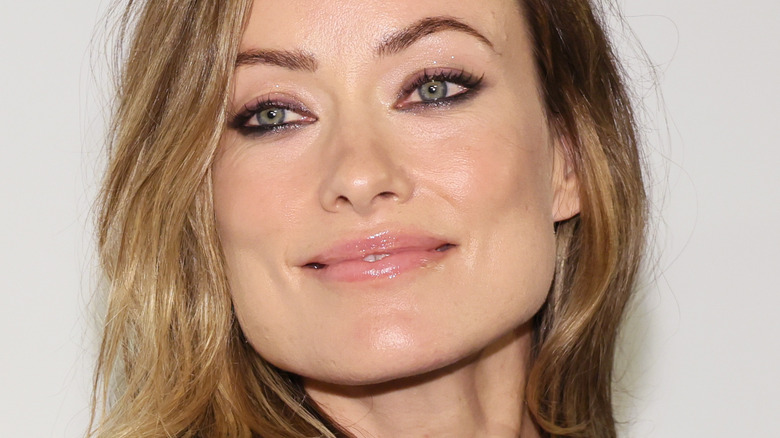 Dia Dipasupil/Getty Images
"Don't Worry Darling" is the second full-feature film to be directed by the famous Olivia Wilde, her first being the critically praised buddy comedy, "Booksmart," the latter of which starred relative newcomers Beanie Feldstein and Kaitlyn Dever. With such a promising directorial debut (this doesn't include her short films, which date all the way back to 2011), expectations for the dramatic thriller were incredibly high. The hype for Wilde's second film increased exponentially when it was revealed that "Don't Worry Darling" would feature the beloved talents of Florence Pugh (the MCU's Yelena Belova) and Chris Pine ("Star Trek"), as well as the renowned singer-turned-actor, Harry Styles.
And then public relations dissolved. Rumors of unprofessional behavior on set between the director and her at-the-time partner, Styles, permeated social media, hinting at a growing rift between Wilde and Pugh. As if that weren't enough, there came after a messy dispute as to the nature of Shia LaBeouf's departure from "Don't Worry Darling" (Styles' role was originally his), once again with the framing that Wilde failed in her honest diligence as a director. And then there was the whole TikTok thing about spitting (per Vox). 
All this to say — now that it's here, is "Don't Worry Darling" even worth the media slog? Is this actual product worth the constant, ceaseless internet drama? Well, the first round of reviews are in, and ... uh, no, not really. Let's take a look at what the critics are saying.  
At best, Don't Worry Darling is ... okay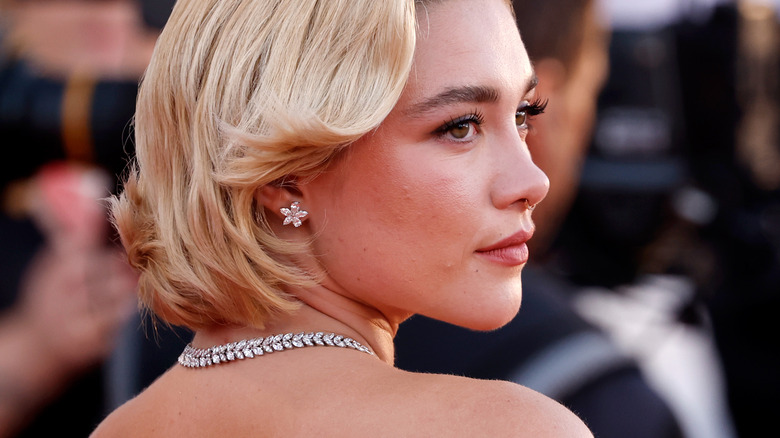 John Phillips/Getty Images
Rotten Tomatoes is great in that it does all the leg work for aggregating reviews. The site even goes so far as to cobble together a rough approximation of the critical consensus in a few short sentences. Neither of these metrics have painted a kind picture of "Don't Worry Darling." 
Their collated review summary states, "Despite an intriguing array of talent on either side of the camera, 'Don't Worry Darling' is a mostly muddled rehash of overly familiar themes." The percentage score is even less enticing as it shows (as of this writing) that the movie is languishing with a 33 percent on Rotten Tomatoes' Tomatometer. That's ... very bad. What's more, Metacritic– another review aggregator — shows a similar result, offering the film (again, as of this writing) a 48 percent. 
Let's grab a few more specific takes from singular critics. The Washington Post describes the movie as a proving ground for Florence Pugh's compelling talents but states that "Don't Worry Darling" offers little else by way of real substance. Meanwhile, Vanity Fair calls the production neither a "catastrophe — or an unqualified success." IGN's verdict claims that "[The film's] pretty designs, inventive music, and capable performances hide an empty cinematic critique. Olivia Wilde's modern 'Stepford Wives' is too literal and insubstantial to say anything radical with its camera, let alone something mildly challenging."
Unfortunately, these are among the kinder reviews that "Don't Worry Darling" has so far received. There are numerous outlets, such as the Financial Times, that have expressed more blunt and openly degrading opinions. In short, while all filmgoers are encouraged to come to their own conclusions in regard to any given media's potential merit, it might not hurt to wait for "Don't Worry Darling" to join a streaming site, rather than spending theater ticket money.