Here's When Bryan Cranston's Your Honor Season 2 Will Be Available To Stream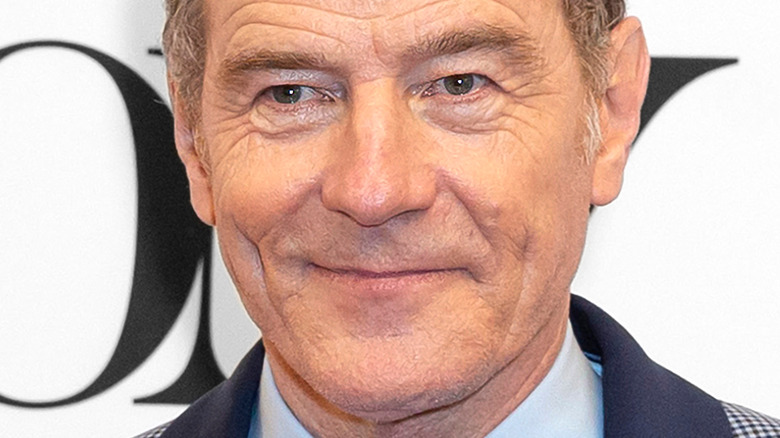 false/Shutterstock
Contains spoilers for "Your Honor"
The Bryan Cranston-led drama series "Your Honor" centers around the life of an accomplished New Orleans judge named Michael Desiato (Cranston), who finds his life upended after his son, Adam Desiato (Hunter Doohan), kills a teenager in a hit-and-run. Although he originally advises his son to confess to the crime, he quickly changes after it's revealed that the boy Adam hit was the son of an immensely powerful crime boss, Jimmy Baxter (Michael Stuhlbarg).
Season 1 saw Michael using his power as a judge to twist the narrative and free his son of any guilt, gradually compromising his morality as he schemes and lies to protect his son from the might of the Baxter family. By the season's end, Michael has tampered with witnesses, destroyed evidence, and actively used his position as a judge to overturn a murder conviction — all in the name of keeping his son alive. And yet, those actions directly lead to the tragic finale of "Your Honor" Season 1, in which Eugene Jones (Benjamin Flores Jr.) accidentally shoots and kills Adam during a botched assassination attempt on Carlo Baxter (Jimi Stanton).
Although there were originally some questions about whether or not "Your Honor" would even be returning for a second season, it appears that the story of Michael Desiato is not over yet, as Season 2 is slated for release in December 2022. Here's where you can stream the upcoming second season of "Your Honor."
Season 2 of Your Honor will stream exclusively through Showtime
A recent press release from Paramount revealed that "Your Honor" Season 2 will become available to stream as early as Friday, December 9th, and confirmed that the first episode will be available on streaming and on-demand for all Showtime subscribers: one day before its release on broadcast television.
The fact that "Your Honor" Season 2 will be streaming exclusively on Showtime should come as no surprise to fans of the series, as the show itself is indeed a Showtime original and streamed its first season through that very same streaming network. Any fans of the series looking to renew their memberships in preparation for the new season ought to know that Showtime is currently offering a 30-day trial, which transitions to a $10.99/month subscription plan at the end of that 30-day period. Showtime's streaming catalog is also available as a Premium Add-on for streaming services such as Hulu and Prime Video for the price of $10.99/month, while the Showtime addition for Paramount Plus comes in at just $7.99 a month.
In any case, Showtime subscribers should have no trouble whatsoever watching the second season of "Your Honor" once it airs in December — and it will be interesting to see how the show's story progresses after the decisive and tragic conclusion to Season 1.