Margot Robbie Teases When She'll Play Harley Quinn Next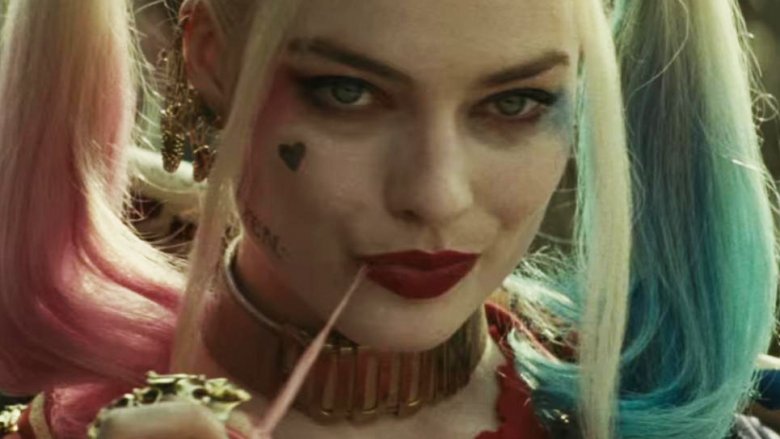 Australian actress Margot Robbie captivated audiences as the Clown Prince of Crime's main squeeze Harley Quinn, serving as a bright spot in the otherwise maligned DC Extended Universe entry Suicide Squad. And ever since Robbie graced the silver screen in the David Ayer-directed film, fans have been eager to see her reprise the role. Speaking with Collider, the actress teased when that could happen–and it's sooner than you might think. 
"I think we're very close, actually," Robbie said when asked how close she is to stepping back into character as the pigtail-rocking, bubblegum-chewing villainess. "Everyone has been working really hard, myself included, to get Harley back on screen. I think it will be quite soon. There's so much more to explore with her. I can't wait!"
The actress then revealed that she hopes Harley will make her grand return sometime in 2018, so long as there aren't any hiccups along the road to development. "I hope next year, but with bigger films, it takes a lot longer to get it all up and running," Robbie said. 
She also stated that she hasn't had any conversations with Suicide Squad 2 director Gavin O'Connor about the upcoming sequel or what he might do with the characters–though she admitted that she probably should get around to having a chat with him. "I should! There's so much that I need to do right now," laughed Robbie. 
Regardless of when we'll get to see Robbie's Harley Quinn next, one thing's for certain: she isn't going away any time soon. Robbie gushed that she "didn't get enough" of the character in Suicide Squad, and can't wait to bring her to life again. "I was like, 'I need to keep playing her!'" the actress said. "I love her so much."
Robbie is currently set up to star as Harley Quinn in Suicide Squad 2, Gotham City Sirens, and a yet-to-be-titled project that features Jared Leto as The Joker. Crazy, Stupid, Love filmmakers Glenn Ficarra and John Requa write and direct the spinoff film. For now, fans can catch Robbie as the disgraced former figure skater Tonya Harding in the black comedy sports movie I, Tonya.