Vera Drew Explains Nathan Fielder And Sacha Baron Cohen's Influence On The People's Joker - Exclusive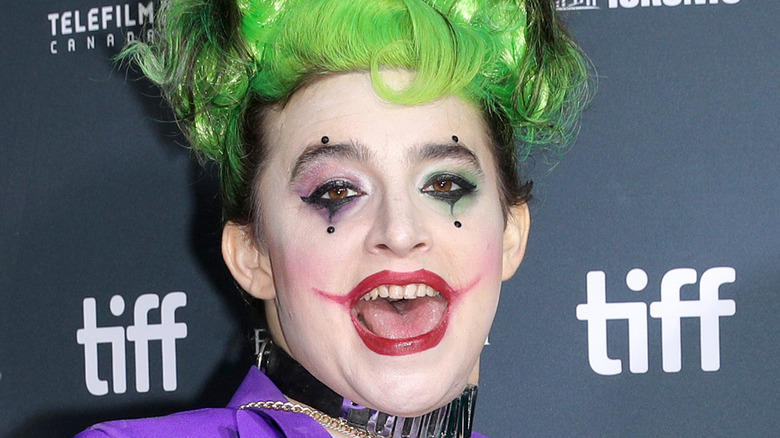 Brian De Rivera Simon/Getty Images
"The People's Joker," a microbudget Batman parody film directed, co-written, and starring Vera Drew, has become one of the most talked about films of the Toronto International Film Festival (TIFF) — because it got pulled from the festival immediately after its midnight premiere screening. According to a statement put out on Twitter by Drew, whose film reimagines the Joker as a transgender comedian much like herself, "a media conglomerate that shall remain nameless sent me an angry letter (misreported as a 'cease and desist') pressuring to not screen."
TIFF supported Drew's defense of the movie as an expression of fair use, but subsequent screenings scheduled at the festival were canceled to mitigate potential blowback. Fortunately, while wider release plans have yet to be announced, the "nameless media conglomerate" (widely speculated to be Warner Bros. Discovery, which owns DC) has not officially killed the film's release. While its festival release has been halted, Drew claims it will be released both in theaters and for home viewing.
Looper got the chance to speak with Drew at TIFF about the comedians who inspired this controversial new movie. Among them are comedians she has had the chance to work with herself and considers to be mentors: Nathan Fielder, Sacha Baron Cohen, and Tim Heidecker. All three are thanked in the film's credits, though only Heidecker was involved with "The People's Joker" in an acting capacity.
Nathan Fielder's Dumb Starbucks was an inspiration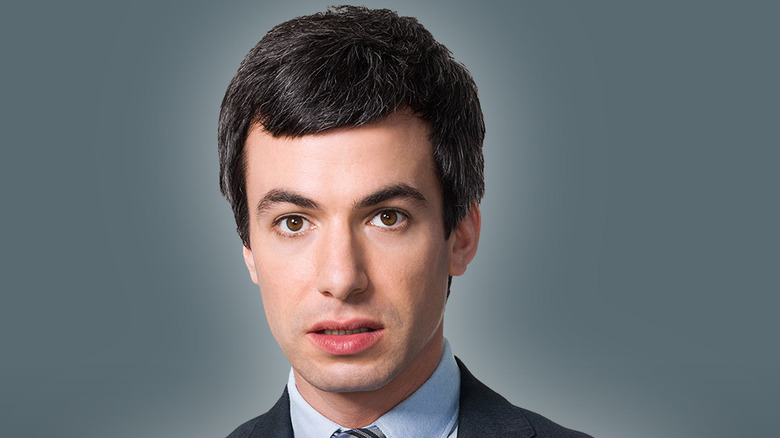 Comedy Central
Vera Drew worked for Nathan Fielder as an editor on the first season of his reality comedy show "Nathan For You" and reunited with him on Sacha Baron Cohen's "Who Is America?" When asked if Fielder's special thanks credit implied any particular involvement on the film, Drew answered, "He might have been one of our contributors financially, but no, Nathan didn't really contribute much beyond being one of the most inspiring people I've ever met and have gotten to work with. He completely reinvented reality-based comedy in a way."
Where Fielder's influence is particularly visible in "The People's Joker" is in the very concept of a quote-unquote "illegal comic book movie" pushing the limits of parody law and fair use. One of the most infamous stunts in "Nathan For You" involved the opening of a "Dumb Starbucks," an exact replica of Starbucks but with "dumb" attached to every name so it would count as a parody. In contrast to the unnamed media conglomerate threatening Drew to pull "The People's Joker" from TIFF, Starbucks ultimately chose not to take action against "Dumb Starbucks."
Borat broke Vera Drew's young brain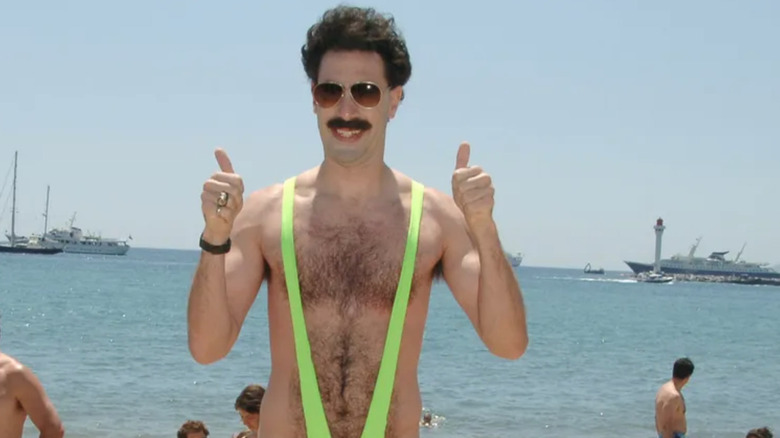 Fox
In "The People's Joker," Vera Drew's "Joker the Harlequin" character trains under Ra's al Ghul, who in this movie is a master clown played by David Liebe Hart. Ra's stars in a movie called "Foreign Man," an obvious parody of "Borat." Drew is a huge fan of the movie she's referencing there: "I remember seeing 'Borat' in the theater when I was a kid and it being like seeing color for the first time — it completely broke my brain. It's still the funniest movie I've ever seen."
Working for Sacha Baron Cohen on "Who Is America?" was "a life changing experience" for Drew. "I learned more on that show about comedy, post-production, producing and also managing a project because I was on that job for a year and a half," she said. "It took over my life. I grew up on it and almost learned more than I ever had. I don't know that he would ever identify as one of my teachers or mentors, but I did think of that experience as a very formative one." Drew also described Tim Heidecker, her boss at Abso Lutely Productions for a decade, as another such mentor figure that shaped the characterization of Ra's.
Release plans for "The People's Joker" have yet to be announced.