How Deadliest Catch's Keith Colburn Determines The Limits He Won't Cross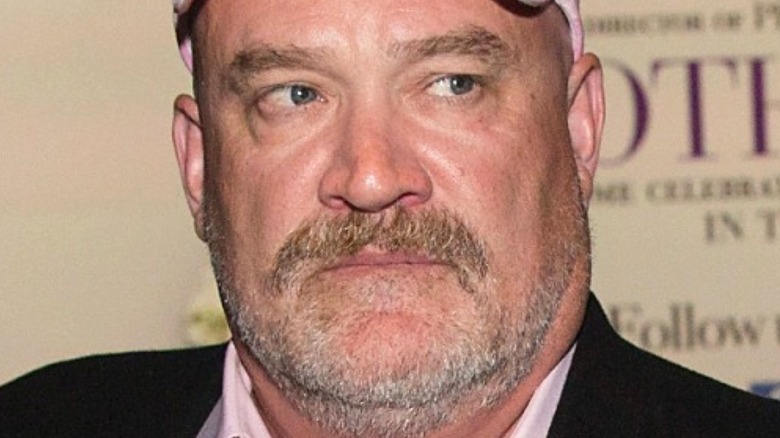 Kathy Hutchins/Shutterstock
Fans of "Deadliest Catch" have been on the edge of their couches for almost two decades now, watching the brave fisherman of the Alaskan crab industry suit up to trek across the treacherous Bearing Sea just to earn a living.  And those viewers, who have been there from the beginning, have seen everything from hurricanes to international conflicts to even some literal fireworks. These fans have also come to learn about the personal lives of the many different crab boat captains featured on the show, as their ups and downs have been well documented on this Discovery Channel series. 
One of the ships featured on the show since the beginning is the Wizard, a mainstay vessel captained by Keith Colburn. According to Discovery, Colburn jumped into the crabbing industry, with no experience, at just the age of 22. Within three years of his initial Bering Sea professional voyage, Colburn found himself working as a full-share deckhand on one of the largest boats in the fleet, the Wizard. It would be this vessel that, only two short years later, he would eventually captain.
Now, with over 30 years of experience, it's safe to say that Colburn has not only proven to be a natural leader but has developed a consistent plan of attack when it comes to different factors in the crab fishing business. And with the fleet guaranteed to experience countless mishaps, from minor injuries to deckhands taken overboard, this captain of the Wizard surely knows his limits.
Captain Colburn won't go there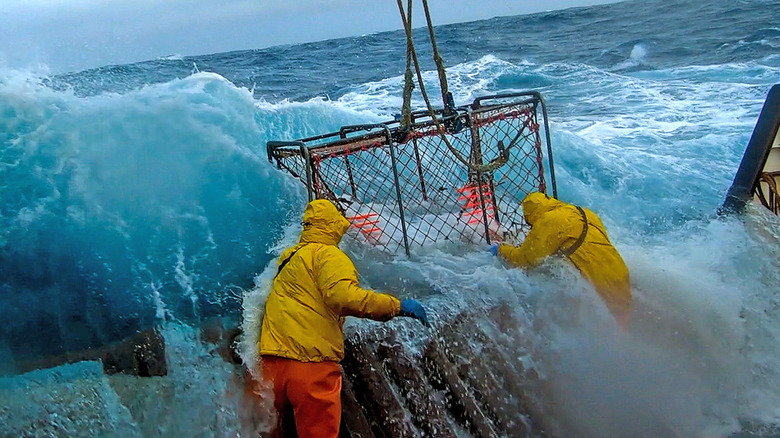 Discovery Channel
For those who follow the series "Deadliest Catch," the personal characteristics of Keith Colburn, captain of the Wizard, become more and more familiar as the seasons pass. Besides the ongoing ticks and superstitions Colburn never cares to hide, viewers can expect from him a no-nonsense, "do it his way or find another job" attitude. And that "by the book" occupational philosophy goes hand-in-hand with making sure his crew remains safe. 
CrabWizard explains that for Colburn, managing risks starts with knowing the limits of the boat itself. For this captain of the Wizard, that includes understanding that his particular boat, thanks to its size, is very stable compared to other vessels in the fleet. This means that although the ship can cut through waves and heavy seas rather than bobbing over them, the Wizard's low waterline results in a greater chance that a big wave can hit the deck, as well as its fisherman, more often.
Still, as much as instinct with specific situations comes into play for Colburn's fine-tuned decision-making, the captain has done this job long enough to know his limits. In fact, he's been through enough situations, on and off camera, to know how far he's willing to go. In an interview with Build, he explains that all the years of experience have helped him draw a line when it comes to risk. That line is determined after Colburn asks himself, "Where have I taken myself and my crew to before and gotten away with it?" That's when Colburn knows how far he's willing to go. "That's my limit, and I'm not going near that limit again."