Ben Affleck Still Wants To Direct A Batman Movie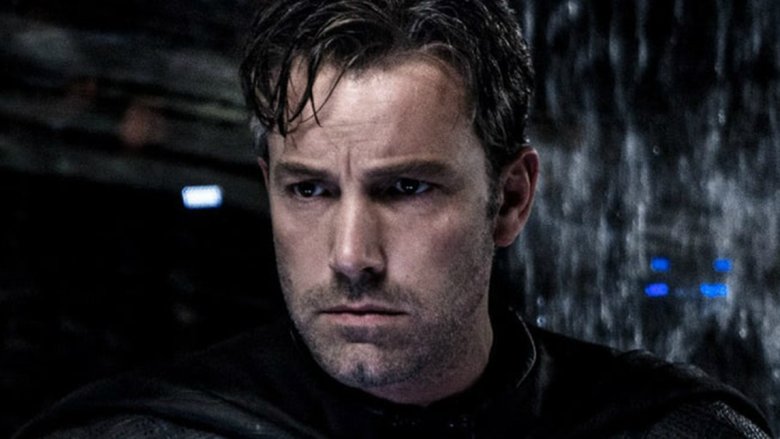 Warner Bros.
Add another twist to the behind-the-scenes saga of Ben Affleck and Batman. 
Affleck has been the Dark Knight of the DCEU ever since last year's Batman v Superman: Dawn of Justice. He made a brief appearance as the character in Suicide Squad, then starred in the underwhelming Justice League. But he was also supposed to take on a much more hands-on approach to the upcoming standalone Batman movie. 
The plan was for Affleck to write, direct, and star in the flick currently known as The Batman, but he stepped down as director and has hinted he might not even be in the movie anymore. 
However, he recently told the Daily Sabah (via ScreenCrush) that he hasn't given up on directing a Batman flick at some point. "For me, it's interesting, and I always evaluate this stuff on the merit of the material," he said. "I want to direct a Batman movie, and I never got a script that I was happy with, so they are starting over and writing another script. And right now, I think a lot of different possibilities I think for the way the DC Universe could go, and I will just follow my interests in pursing that. And I know that I love working with this group of people, and it was a real joy for me to make [Justice League]."
So the thing that's really confusing here is that it's not clear if Affleck is talking about directing The Batman or some other project down the line. Matt Reeves (War for the Planet of the Apes) was brought on to take over The Batman and it's believed he'll direct. 
Of course, everything is a little murky with the DCEU at the moment. After the relative disappointment of Justice League, Warner Bros. is reportedly restructuring the operations of DC Films. Meanwhile, there are talks about doing what the X-Men movie universe did with Deadpool and Logan and giving filmmakers more freedom with movies that could be detached from the existing DCEU. That would probably apply to the Joker origin movie to be co-written and directed by Todd Phillips (The Hangover). 
At this point, it's difficult to say if Affleck is just speaking in hypotheticals or if there's anything concrete in the works. Either way, it's arguably more interesting than anything the DCEU has done with Batman on the big screen.