DC Is Rethinking Its Extended Movie Universe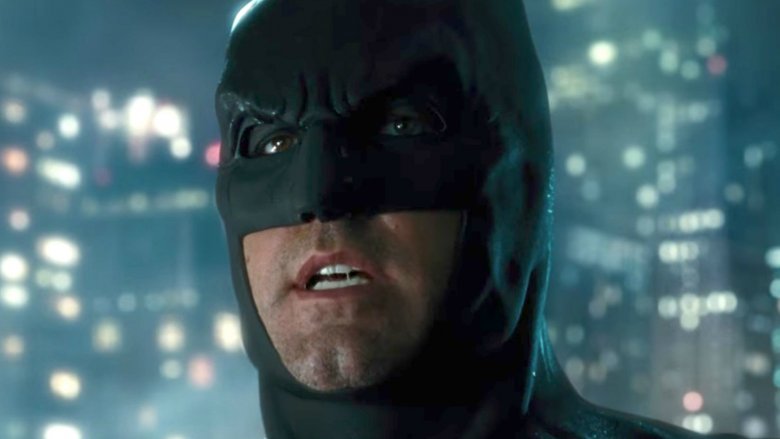 Warner Bros.
The DC Extended Universe might never be as interconnected as the Marvel Cinematic Universe, and Wonder Woman is almost certainly the reason for that.
In a new Vulture story, the top executives at DC revealed that the comic book giant is changing its plan when it comes to movies. Instead of trying to emulate what Marvel does with an overall Avengers storyline that ties most of the standalone films together, DC wants to focus on individual stories.
"Our intention, certainly, moving forward is using the continuity to help make sure nothing is diverging in a way that doesn't make sense, but there's no insistence upon an overall story line or interconnectivity in that universe," said DC Entertainment president Diane Nelson.
Obviously, DC learned a lot with the hugely successful Wonder Woman. While Batman v Superman: Dawn of Justice brought big box office, reviews were decidedly mixed for the attempt to introduce most of the major characters in the DCEU. Meanwhile, Wonder Woman only loosely alludes to Batman, which has the folks at DC thinking that the secret is to keep their superheroes separated.
"[Wonder Woman is] not about another movie," said Geoff Johns, DC Entertainment's chief creative officer. "Some of the movies do connect the characters together, like Justice League. But, like with Aquaman, our goal is not to connect Aquaman to every movie."
Instead, Nelson said DC wants to give individual filmmakers like Wonder Woman's Patty Jenkins the freedom to construct their own worlds. "Moving forward, you'll see the DC movie universe being a universe, but one that comes from the heart of the filmmaker who's creating them."
That decentralized approach will also make it easier for DC to introduce its currently unnamed side label for superhero movies that are set entirely outside of the DCEU. Johns said the label will get a title "soonish," but the first film on the docket is an origin story about the Joker to be directed and co-written by Todd Phillips (The Hangover) and produced by Martin Scorsese. 
Meanwhile, the next DC flick will be completely counter to that approach. Justice League will be a continuation of the storyline from Batman v Superman, and it will assemble Batman (Ben Affleck), Wonder Woman (Gal Gadot), Aquaman (Jason Momoa), the Flash (Ezra Miller), Cyborg (Ray Fisher), and Superman (Henry Cavill) for a huge ensemble. 
It's possible that the movie will be a hit when it's released on Nov. 17, and it could make DC reevaluate the future plans, but for now, we'd count on seeing more loners in the DCEU.