The 10 Things I Hate About You Reference You Likely Missed In Netflix's Do Revenge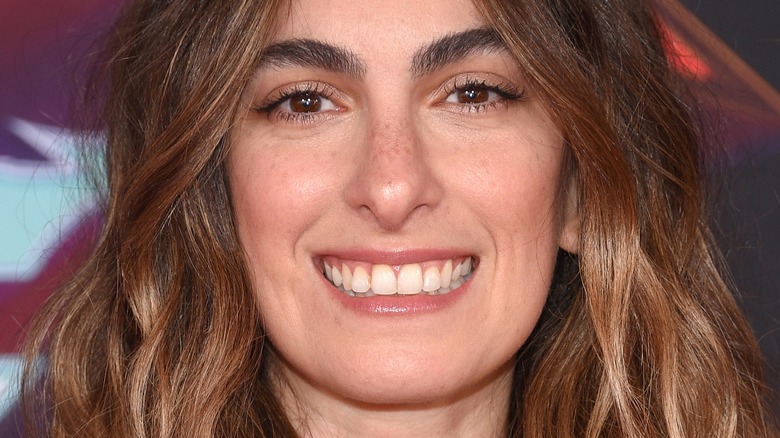 DFree/Shutterstock
Netflix's latest teen comedy "Do Revenge" became the top movie on the streaming service in its opening weekend (per MaxBlizz), and fans could not stop talking about it on social media. Some, like Twitter user, @ledtasso, referred to the comedy as a queer version of the Todd Philips movie, "The Joker," while others, like @corrodedsteve, had specific critiques to share, "only criticism is drea and eleanor should have kissed." 
But beyond shipping the movie's main characters, astute fans noticed that the dark comedy paid homage to some classic teen movies. In the r/Movies subreddit, u/Sisiwakanamaru referred to "Do Revenge" as the "caustic 'Mean Girls' successor we all needed." Over in another thread, u/Masonius wrote, "The music and addition of [Sarah Michelle Gellar] in the cast gave it a 'Cruel Intentions' ode," referencing Gellar's role as the school's headmaster.
Still, even if you're an aficionado of the '90s teen movie craze, there were likely at least a few references you missed, including one scene's callback to the classic Shakespeare play-turned-teen-comedy, "10 Things I Hate About You."
The paint scene is a reference to 10 Things I Hate About You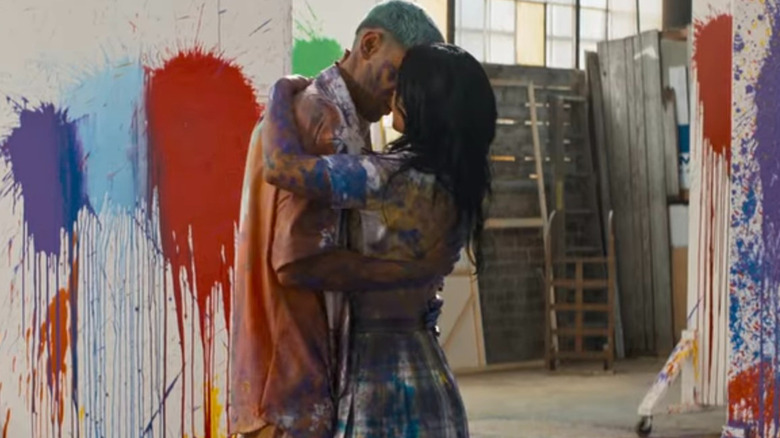 Netflix
In the scene, Drea (Camila Mendes) goes on a date with bad-boy heartthrob Russ (Rish Shah) where they throw balloons filled with paint at a blank canvas to both make art and release their anger at the world. Naturally, the two start throwing the paint balloons at each other instead, and soon they fall into each other's paint-covered arms.
The film's writer-director, Jennifer Kaytin Robinson, broke down all the teen film references in "Do Revenge" with Netflix's TUDUM and explained that the paint date scene was a direct reference to "10 Things I Hate About You," as opposed to "The Princess Diaries" like some fans thought it was. "So, it's a little bit 'Princess Diaries' [but] that's not something I thought of, though. It's '10 Things' all the way." Robinson confessed.
In the scene being referenced from "10 Things I Hate About You," Kat (Julia Stiles) and Patrick (Heath Ledger) similarly throw paint-filled balloons at each other before falling into a pile of straw to make out, and eagle-eyed fans were quick to make the connection. Redditor, u/elusivecherry, pointed out the homage in that scene. "So many nostalgic references to '90s and 2000s teen-girl movies. I can't name all of them because I forgot the movie titles but I definitely caught 'Clueless' and I guess the paintball scene is '10 Things I Hate About You'?" With so many teen movie references throughout the film, did you catch them all?