These Andor Episode 3 Scenes Might Have Gone Too Far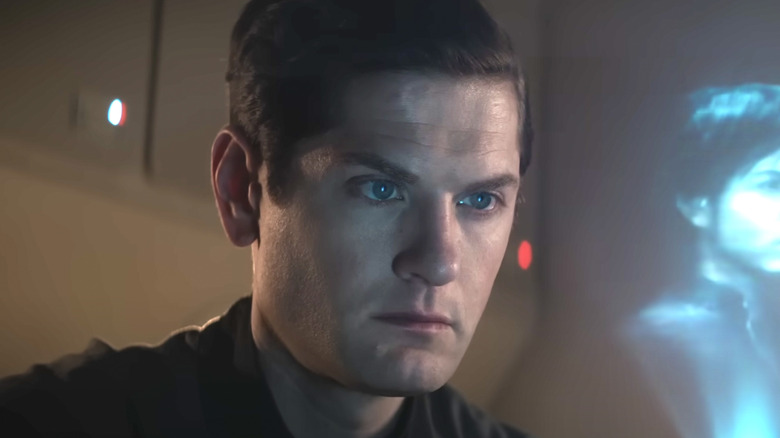 Lucasfilm/Disney+
Warning: Contains major spoilers for "Andor" Season 1, Episode 3
While "Star Wars" has often waded into the waters of heavier topics, it's rarely explored them in ways that would be particularly uncomfortable for younger audiences to enjoy. When "Rogue One" was released, however, that changed somewhat. While still very much a "Star Wars" film by its very nature, "Rogue One" leaned heavier into the latter part of the franchise's name. It showed the ugliness of war and the sacrifices that the rebels went through to eventually achieve victory. 
"Andor," the newest Disney+ show set in the massive world of "Star Wars," is something of a prequel to "Rogue One," focusing heavily on title character Cassian Andor (Diego Luna) and detailing his earlier days and how he became mixed up with the rebel alliance before eventually becoming one of the most notable heroes of that era by stealing the Death Star plans. Much like "Rogue One," this series leans a little heavier into war instead of opting for more crowd-pleasing moments. However, during the monumentally game-changing third episode of "Andor," certain scenes might have gone too far.
The brutalization of Maarva, Bix, and Timm was horrific to watch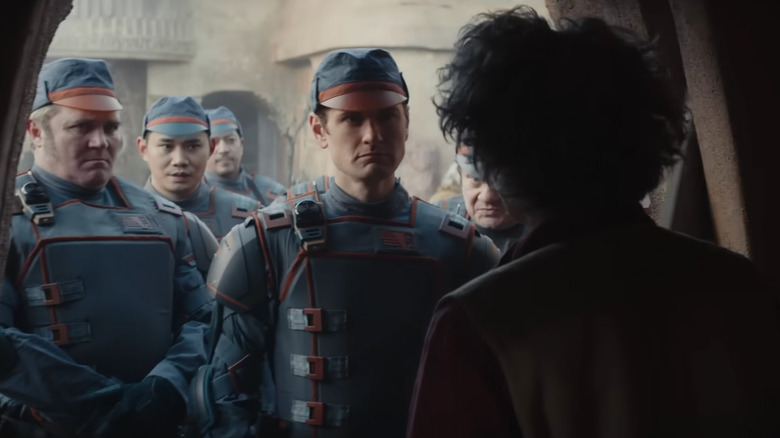 Lucasfilm/Disney+
When Syril (Kyle Soller) finally tracks down Cassian in Episode 3, he brings with him an entire company of Imperial soldiers. During their siege and search for Cassian, the soldiers brutalize those close to him. This includes assaulting and terrorizing Maarva (Fiona Shaw) and Bix Caleen (Adria Arjona), as well as murdering Timm (James McArdle) in cold blood. While these moments alone aren't unique for something set in the world of "Star Wars," "Andor" lingers on each moment, once again showing the horrors of a war-torn galaxy and what life is like under the oppressive regime of the Galactic Empire.
While these moments may be realistic and gritty, much like "Rogue One," they are scenes that are not easy to watch. They might prove to be a difficult sell for younger audiences, but they will likely surprise and thrill certain older audiences who may have been waiting impatiently for a follow-up in a similar tone to "Rogue One." Either way, these are scenes that show that easily digestible content doesn't have to be the future of "Star Wars"— even if this particularly brutal "Andor" moment does arguably take things a touch too far.