Some Cobra Kai Scenes Caused Tanner Buchanan Heart-Pounding Anxiety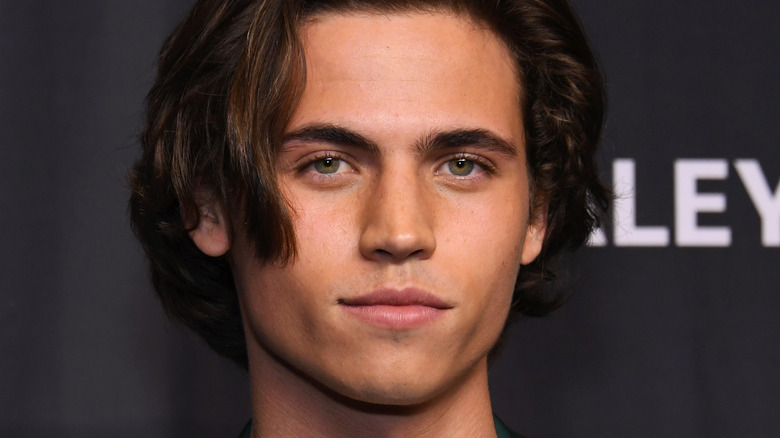 Jon Kopaloff/Getty Images
"Cobra Kai" was always going to be the kind of show that forced its actors to engage in technically and physically difficult scenes. The series, which is a sequel to "The Karate Kid," leans all the way into many of the genre elements that are present in the 1984 film that inspired it. That means "Cobra Kai" hasn't just brought back many of the characters from the "Karate Kid" movies, but it has also delivered more than its fair share of fight scenes over the course of its five seasons. As a result, most of the major members of the "Cobra Kai" cast have all participated in at least one screen battle in the show.
However, fans of the series may be surprised to learn that the fight scenes in "Cobra Kai" are not necessarily the most challenging ones for its actors to shoot. As a matter of fact, Tanner Buchanan, who plays Robby Keene in "Cobra Kai," has previously admitted that the show's fight scenes aren't the ones that actually make him the most nervous on set.
Instead, it turns out that it's the scenes that require a different kind of physical coordination that cause him to experience the most amount of stress while filming "Cobra Kai."
Cobra Kai's romantic scenes stress Tanner Buchanan out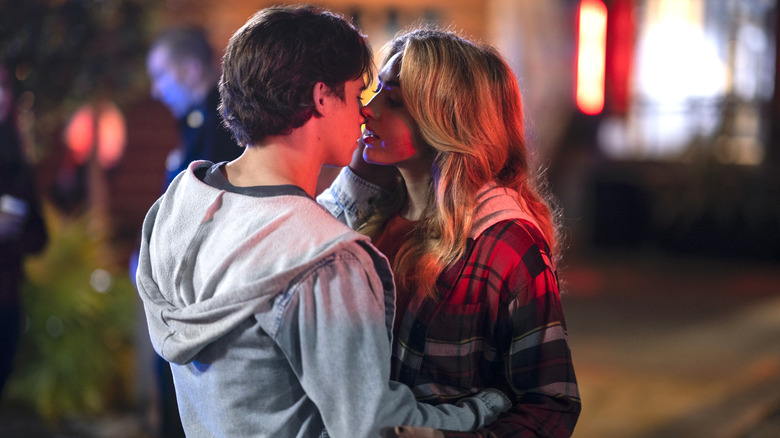 Curtis Bonds Baker/Netflix
In September 2020, Interview Magazine published a conversation between "Cobra Kai" stars Ralph Macchio and Tanner Buchanan. During the interview, Macchio asked Buchanan if he typically feels more nervous the night before he has to shoot a romantic scene or the night before he has to film an action scene. Buchanan's answer probably isn't what most "Cobra Kai" fans might have expected, especially given how complex many of the show's fight sequences have been up to this point.
"The romantic scenes are what cause me the most anxiety," Buchanan admitted. Building off his initial response, the young "Cobra Kai" star went on to point to one scene, in specific, that caused him to feel a significant amount of anxiety. "You could talk to Mary [Mouser] about this because she and I are such good friends. When we had our first kiss scene in Season 2, they were asking us, 'Are you ready?' My heart was pounding, I was shaking," Buchanan recalled. "It just feels weird to go to that place, because we're such good friends."
Buchanan's heightened anxiety over his romantic "Cobra Kai" scenes makes a lot of sense, especially considering his unique background. It is, after all, worth noting that Buchanan is one of the "Cobra Kai" cast members who already had some martial arts knowledge when he was offered a role in the show. In fact, while speaking with The Wrap, Buchanan revealed that he spent time learning Taekwondo when he was younger, and in the same interview, went on to reveal that he had already dedicated several months to Muay Thai training for his role in "Designated Survivor" (via IMDb) when he was cast in "Cobra Kai."
Taking that into account, it's easy to see why Buchanan finds the romantic moments in "Cobra Kai" more intimidating than the show's fight scenes.