The Disturbing New Horror Movie That's Keeping Martin Scorsese Up At Night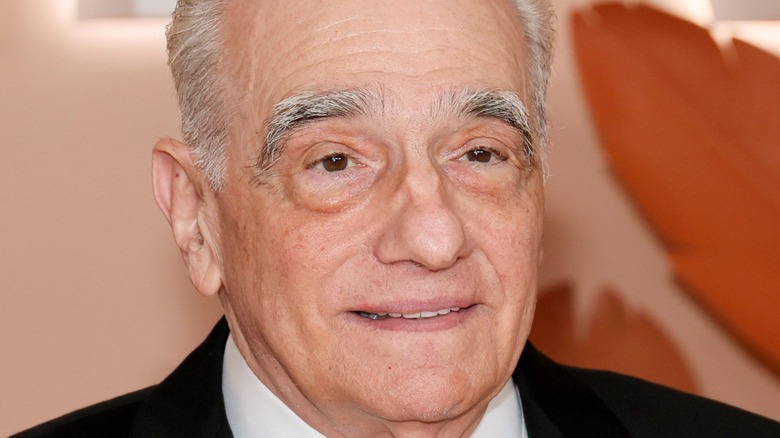 Dia Dipasupil/Getty Images
It's very rare, nowadays, that a movie comes out and manages to impress Martin Scorcese, let alone scare him. Back in 2019, the legendary filmmaker was asked to list out his 11 favorite horror films of all time by the Daily Beast and not a single one of them was made after 1983. Of course, Scorsese has offered praise in the past to modern-day spook projects like Ari Aster's "Hereditary" and "Midsommar." But it doesn't come often. 
"Right from the start, I was impressed," Scorcese once wrote about "Hereditary" (via IndieWire). "Like all memorable horror films, it tunnels deep into something unnameable and unspeakable, and the violence is as emotional as it is physical," explained the Hollywood icon. 
Whether it's a short film or a full-blown epic, if Scorsese says something positive about your movie, people start to take notice — especially when it's said to have kept the "Goodfellas" and "Taxi Driver" director up at night. And that's exactly what a new horror movie apparently did.
Scorsese says he was 'disturbed' by A24's Pearl
For Martin Scorsese, watching Ti West's new film "Pearl" — which is a follow-up and prequel to his 2022 movie "X" — was an experience that stuck with the Oscar-winning director long after he left the theater. Scorsese recently described how the horror flick made him feel in a rare review for A24 and /Film. 
"Ti West's movies have a kind of energy that is so rare these days, powered by a pure, undiluted love for cinema," Scorsese explained. "You feel it in every frame. A prequel to 'X' made in a diametrically opposite cinematic register (think '50s Scope color melodramas), 'Pearl' makes for a wild, mesmerizing, deeply — and I mean deeply — disturbing 102 minutes. West and his muse and creative partner Mia Goth really know how to toy with their audience ... before they plunge the knife into our chests and start twisting." According to Scorsese, the entire experience was something that ultimately left him feeling a wide range of emotions. "I was enthralled, then disturbed, then so unsettled that I had trouble getting to sleep," he said. "But I couldn't stop watching."
Since hitting theaters on September 16, "Pearl" has largely managed to win over audiences and critics, with many saying the same things about it. "'Pearl' finds Ti West squeezing fresh gore out of the world he created with 'X' — and once again benefiting from a brilliant Mia Goth performance," reads the Rotten Tomatoes critics consensus. The film currently has an 88% Tomatometer rating and 82% Audience Score as of this publication.