How Patton Oswalt's Parks And Recreation Filibuster Inspired A Real-Life Spiel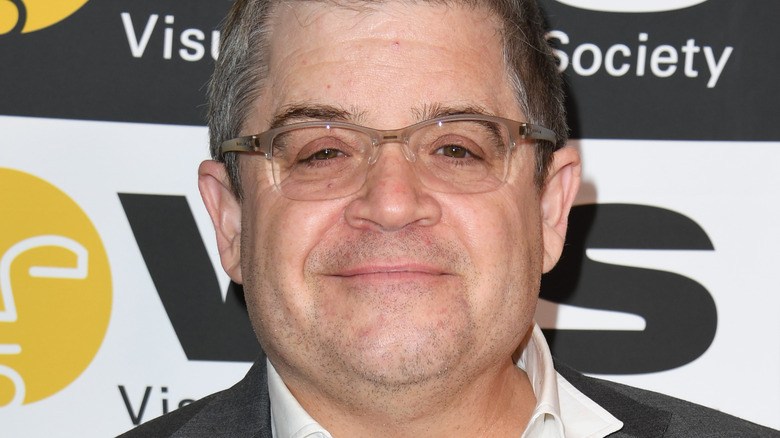 Jon Kopaloff/Getty Images
If you've never seen Patton Oswalt's "Star Wars" filibuster scene from "Parks and Recreation," you need to go watch the extended cut on YouTube right now. 
In the Season 5 episode titled "Article Two," Oswalt plays Garth Blundin, a man who decides to filibuster during a Pawnee city council meeting in an attempt to stop Leslie Knope (Amy Poehler) from changing an antiquated law. Oswalt spoke to Observer several years after the episode aired, and explained that he was given no direction and improvised the entire scene. "There was nothing in the script. All it [said] was 'Garth [begins] to filibuster' and they told me 'Just do whatever you want.'" Oswalt said. "It was just supposed to be 10 seconds of me starting the filibuster and I guess they just said, 'Hey, let's not say cut and see what happens.'"
In the nearly nine-minute-long speech (which was cut down for television), Garth lays out his plan for "Star Wars: Episode VII" in the days before it came out. During his rambling tirade, Garth goes so far as to cross Star Wars over with the Marvel Cinematic Universe. As it turns out, his rant accurately predicted the opening of the Disney series "The Book of Boba Fett" (via Collider).
But while Oswalt's improv crossed over with the MCU, he probably never predicted that it would also cross over into the real world.
A woman in Michigan used Oswalt's filibuster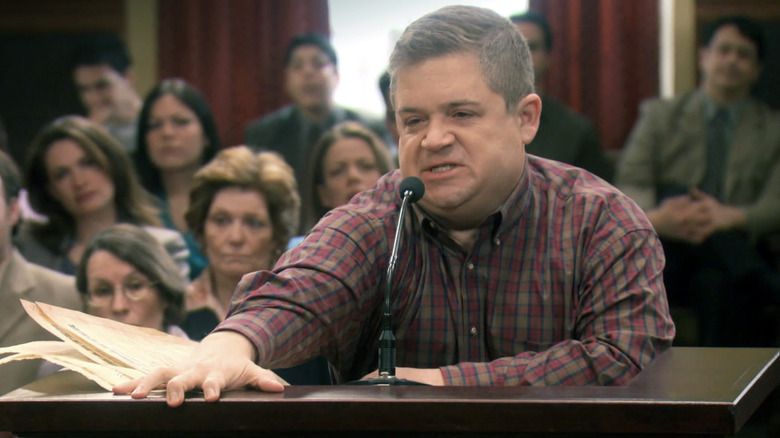 NBC
Enter Bridgett McDowell, a woman in Livingston County, Michigan who, according to Nerdist, was part of a group protesting the decision to stop airing the County Board of Commissioners meetings on local television. After detailing more specific points in the meeting's first call for public comment, McDowell used the second call to recite Patton Oswalt's filibuster from the "Parks and Recreation" episode verbatim. Only a minute of her speech was captured on video, but it made its way to Twitter thanks to a user named Lauren Gibbons.
And what did Oswalt think about his speech being used in a real-life protest? Well, he told the Observer, "I heard that. Someone posted it on Twitter and I thanked her. I was very, very flattered."
According to her Twitter account, McDowell eventually got to meet Oswalt at one of his shows. She got his autograph on her copy of "I'll Be Gone in the Dark," a true crime book written by Oswalt's late wife, Michelle McNamara, for which Oswalt wrote the afterword. She also got a picture with him while wearing a shirt that said "Black Widow is first tier," referencing a line from the filibuster claiming that Black Widow and Hawkeye aren't "first tier" Avengers and shouldn't have been included in the movies.