Why It's Difficult For Ryan Bingham To Play Music On Yellowstone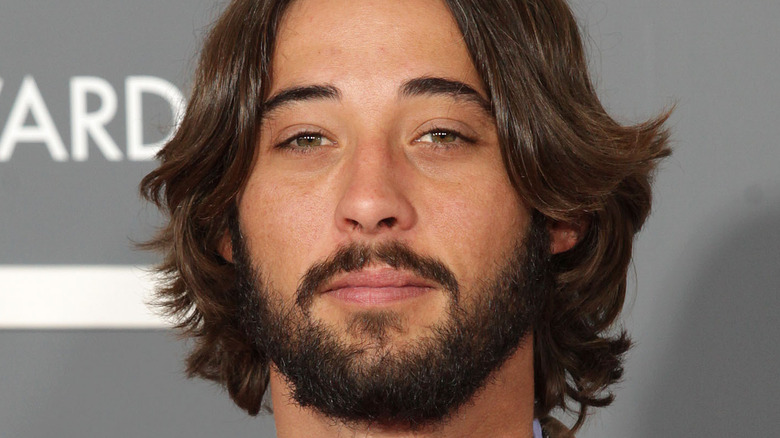 DFree/Shutterstock
Ryan Bingham didn't have many acting credits before joining "Yellowstone" in 2018 as ranch hand Walker, an ex-con who is not as comfortable with crossing the line for patriarch and boss John Dutton (Kevin Costner) as others are. He has, however, become a central character on the show, and producers have found a way to integrate his musical abilities into the story in a way that doesn't feel forced. 
Walker's relationship with the Yellowstone ranch is a complicated one. At one point, he leaves after witnessing Rip (Cole Hauser) help Jamie Dutton (Wes Bentley) cover up a murder. Rip finds him in Season 3, Episode 9 ("Meaner Than Evil"), and Walker makes his way back onto the ranch, albeit with the same objections he had before. While away from the ranch, Walker is playing in a dive bar, a chance for Bingham to show off his musical chops. Since then, the artist has had plenty of times to bust out his guitar and belt out a tune, typically in the bunkhouse, where all the ranch hands reside. 
Creator Taylor Sheridan was a fan of Bingham's music long before "Yellowstone" and revealed he listened to Bingham's version of "Hallelujah" on a loop while writing 2017's "Wind River." "To have him on 'Yellowstone' is a gift. He is the graveled voice of this generation's cowboys and poets," Sheridan said in a February 2022 interview with the Los Angeles Times. According to Bingham though, it can sometimes be difficult for him to play music on "Yellowstone" for one very specific reason.
Ryan Bingham's songs are very personal to him
According to Ryan Bingham, sometimes he'll be recommended a song to play for a scene and at the last minute, he'll think of a more fitting tune to throw into the show. That initial excitement, however, evolves into a difficult spot for the musician as the songs he's playing are so personal to him. 
"[It] puts me in a vulnerable state ... because I have to have a certain amount of trust in the show and what Taylor [Sheridan]'s writing and all of that," he said in a behind-the-scenes feature for "Yellowstone" posted to YouTube. 
Playing the music, he added, can take him back to where he was when he first wrote the songs. Interestingly, Bingham has also said that "Yellowstone" and Sheridan have given him an exciting freedom in allowing him to help curate the music his character plays on the show. In an interview on the official "Yellowstone" podcast, the singer reported that he'll often discuss songs with Sheridan for specific scenes, revealing that his picks will either earn a quick thumbs up or down from the creator.