Can You Visit The Chicago Fire Firehouse In Real Life?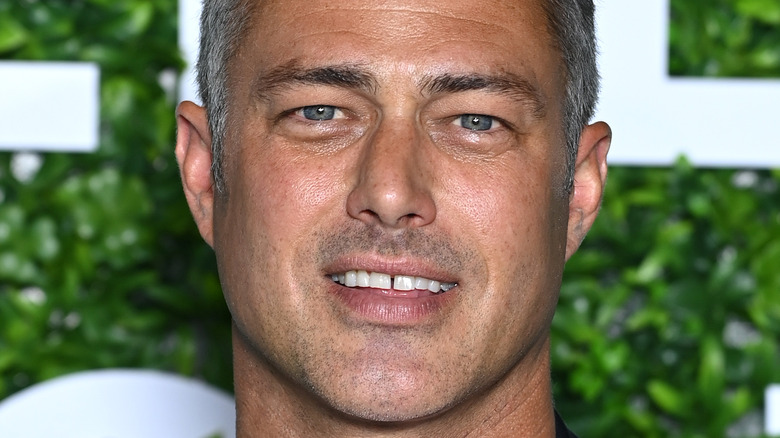 Pascal Le Segretain/Getty Images
The NBC One Chicago franchise shows, including "Chicago Med" and "Chicago P.D.," are defined not just by the casts or their location in the Windy City. The souls of these procedurals are also embodied in the workplaces where the characters regularly go through critical situations, whether in their love lives or while saving the lives of patients or burn victims.
Some of the sets on these shows are of course created through trickery. For example, "Chicago Med" shoots some scenes at the actual Rush University Medical Center (via Choose Chicago). Yet according to The Chicago Sun-Times, most of it is taped, like sister shows "Chicago P.D." and "Chicago Fire," at Cinespace Chicago Film Studios. But it's not all Hollywood magic, either. "Chicago Med" films at real hospital locations and exteriors, and the same goes for "Chicago Fire," which utilizes an authentic firehouse for scenes as well. You can even find it in the city if you ever take a trip to the Midwest.
Exterior scenes are shot at Engine 18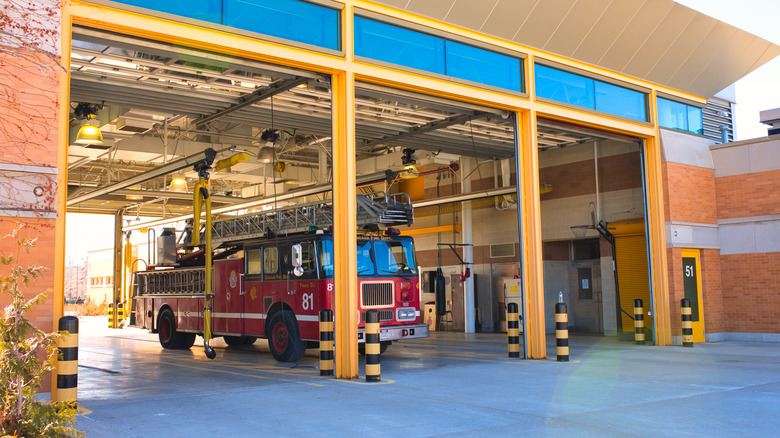 Sharon Wildie/Shutterstock
According to the NBC Insider website, most of the Firehouse 51 exterior scenes for "Chicago Fire" are filmed at Engine 18, an actual operating firehouse in Chicago's West Side. The interiors are of course shot elsewhere at the franchise's studios, but even the sets are designed to resemble Engine 18's space. Originally the pilot included a sliding pole for the firefighters to move down, but they removed the feature because it wouldn't be accurate to the real building.
This has caused the location on Blue Island Avenue to get a fair amount of foot traffic. Choose Chicago even recommends the site for curious fans looking to get a glimpse of the show's stars at work. But the firehouse hasn't changed any daily operations because of the recent fame, either. Regardless of the "Chicago Fire" production, Engine 18 continues to be used by the Chicago Fire Department to combat the city's worst disasters. The use of the real setting just proves how careful the "One Chicago" shows have been about capturing the authenticity of a great Midwestern city.