How Hocus Pocus 2's Musical Numbers Will Live Up To The Original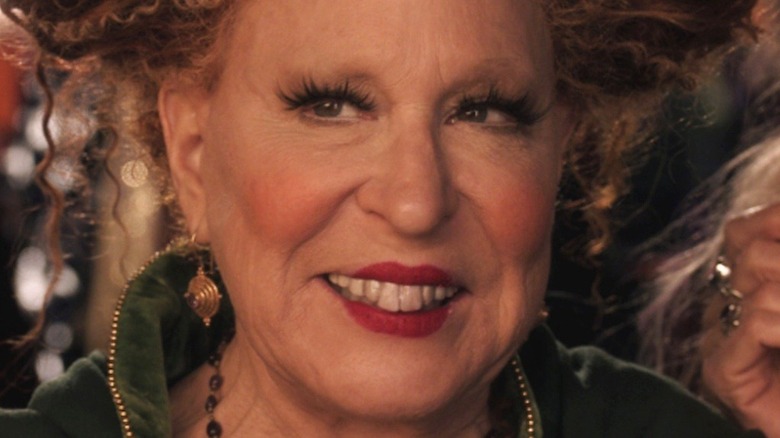 Disney+
"Hocus Pocus" is a spooky tale of witches hunting children and their talking cat friend on Halloween. However, while it's natural for the viewers to root for the kids and their mission to thwart the witches' nefarious plans to sacrifice a virgin, it's difficult not to appreciate the evil Sanderson sisters. That's because Bette Midler, Sarah Jessica Parker, and Kathy Najimy bring their characters to life with aplomb and steal the show.
Whenever the witches are on the screen, it's impossible to not be captivated by their enchanting, over-the-top, and gleefully maniacal performances. In one scene, they show up at a Halloween party and enthrall the adult guests with an upbeat performance of the spooky holiday classic "I Put a Spell on You," proving that they also have a fun side.
The musical numbers in "Hocus Pocus" are one of the many reasons why it's still considered essential Halloween viewing after almost 30 years. Furthermore, "Hocus Pocus 2" promises to live up to its predecessor in regard to tuneful scenes.
There will be two huge musical numbers in Hocus Pocus 2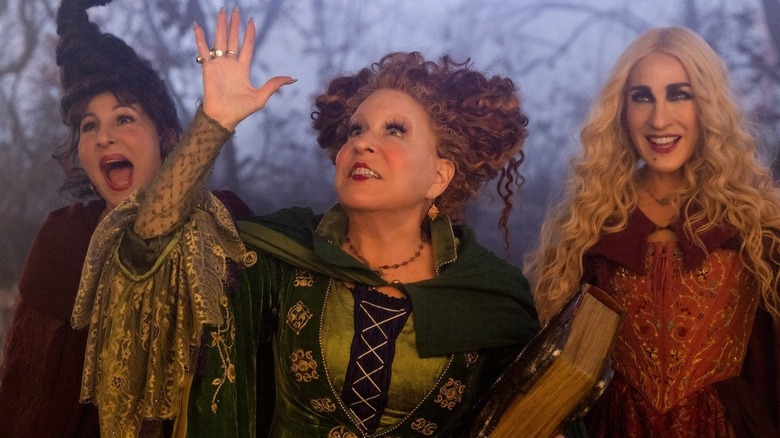 Disney+
While speaking to Entertainment Weekly, Bette Midler, Sarah Jessica Parker, and Kathy Najimy revealed that they used their influence to have songs included in the upcoming "Hocus Pocus" sequel. "We made suggestions as far as songs were concerned, and we went to the barricades on that," Middler said. "It was a collaborative effort where we were happy to defend our choices and also compromise."
Parker told the outlet that the witches perform two cover songs in the movie, though she didn't state which ones. However, she reiterated Middler's point about the collaborative process regarding the tunes. "It was a big conversation, whether we were going to use new material or redo a song, and the movie went through various iterations. Anne [Fletcher] had thoughts and feelings about the songs, then they became hers because she's the director."
Najimy, meanwhile, compared the musical numbers to the party scene in the first movie. That said, the songs in question will be performed outdoors in the sequel.