Henry Hill's 7 Best And 7 Worst Scenes In Goodfellas Ranked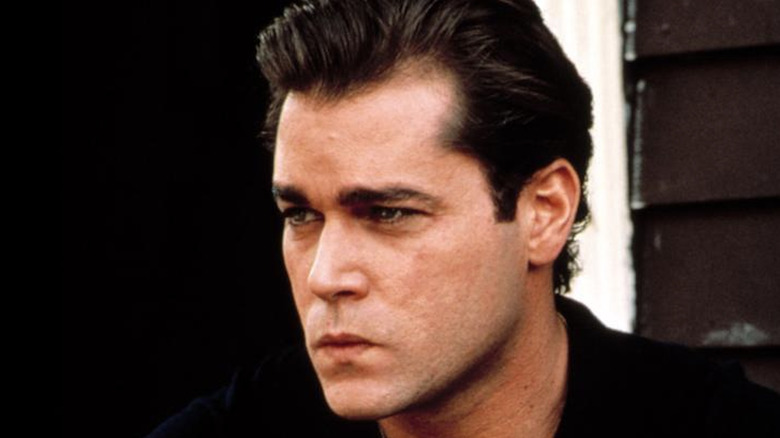 Warner Bros.
Widely regarded as one of Martin Scorsese's signature movies, in 1990 the filmmaker reinvented the modern mob movie with "Goodfellas." An adaptation of Nicholas Pileggi's nonfiction novel "Wiseguy," it tracked the rise and fall of Henry Hill (Ray Liotta), an aspiring gangster who climbed the most precipitous of ladders from the late-1950s until 1980. 
Not only would the film be a career benchmark for Scorsese, but "Goodfellas" would deliver career-defining performances from Liotta, Robert De Niro, Lorraine Bracco, and Joe Pesci — the latter of whom would go on to win a best supporting actor Academy Award. 
Of course, Liotta was masterful in every scene of the film; Henry Hill, on the other hand, had his ups and downs. With that in mind, below are Henry's Hill's best and worst moments in "Goodfellas." From buying an ostentatious Christmas tree with red-hot heist money to treating his future wife to a luxurious night at one of New York's greatest music venues these are the moments an ordinary person dreams of — and, the others, quite frankly, that they'd probably be smart enough to avoid.
Worst: Henry disobeys Jimmy after the heist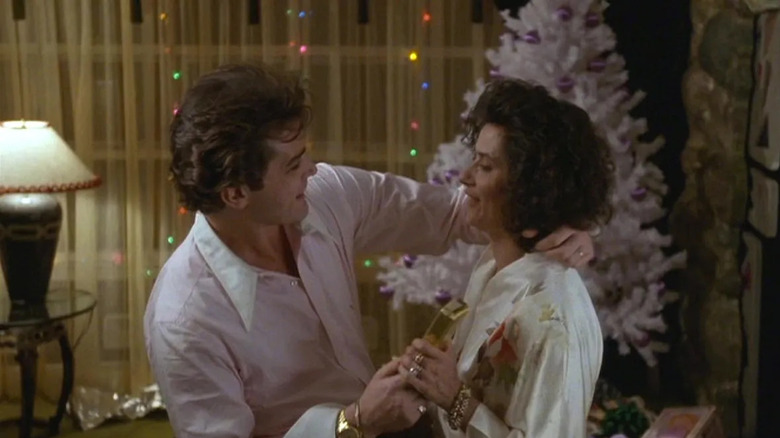 Warner Bros.
When Henry, Jimmy Conway (De Niro), Tommy DeVito (Pesci), and other crew members successfully pull off the Lufthansa vault heist at John F. Kennedy, they come away with over six million dollars in cash and jewelry. The wealth is shared between all the guys, and Jimmy is adamant about no one making any big-ticket purchases until the heat dies down. This triggers the classic Christmas party scene: Everyone seems to show up with something, especially Johnny Roastbeef (John Williams), who reveals he bought his wife a hot pink Cadillac Coupe Deville — which enrages Jimmy, and for good reason.
After Jimmy hands Henry a wad of cash as a holiday present, Henry immediately purchases the most-expensive Christmas tree available, a sparkling white monstrosity, and gives his wife Karen (Lorraine Bracco) a bar of gold.
At a moment like this, Henry is thinking of himself as untouchable — when he's anything but. Eventually, as a way of covering his tracks, Jimmy has every man involved in the heist killed. After the bloodshed settles, only Tommy and Henry are spared, but Henry going against his partner's wishes and putting them all at risk was a bad move. If he was anybody else, his story probably would have ended right there.
Best: Henry selling cigarettes as a teenager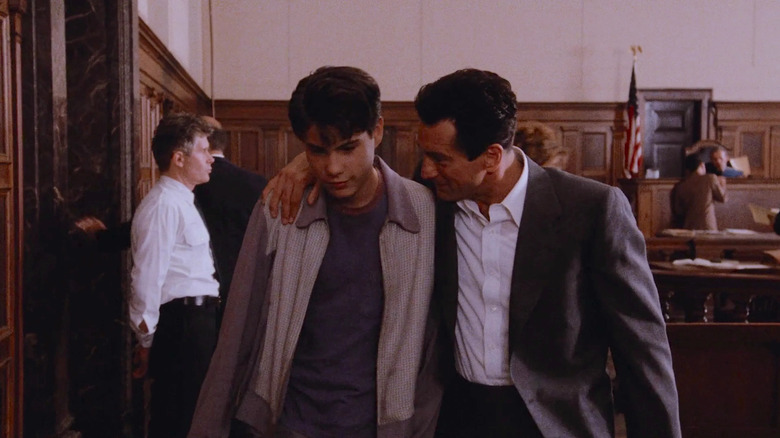 Warner Bros.
As a teenager, Henry gives up his schooling to work at Paulie Cicero's (Paul Sorvino) cab-stand and pizza shop. The viewer watches a young Henry rise through the ranks of Paulie's organization to eventually team up with Tommy, who was also an up-and-comer within the crew. When the two boys become fences for Jimmy and sell stolen cartons of cigarettes on a street corner, Henry is "pinched" by some plain-clothed detectives while Tommy escapes, alerting Paulie's brother Tuddy (Frank DiLeo).
While at his first court arraignment, Henry stands tall and doesn't rat on his friends. It's here where he learns the golden rule of organized crime: Never rat on your friends. When Jimmy says, "You told them nothing and they got nothing," Henry is then swarmed appreciatively by his fellow mobsters, congratulating him on his first successful arrest. It almost feels like a high school graduation, this moment when Henry fully transforms into the gangster he was destined to become; a life in crime was his calling all along.
Worst: Henry's extramarital affairs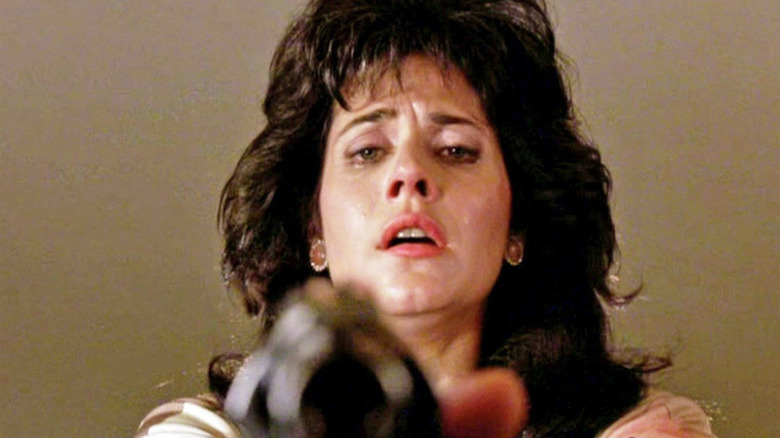 Warner Bros.
Henry's marriage to Karen was rife with extramarital affairs. Janice Rossi (Gina Mastrogiacomo) became his longtime girlfriend sometime after he wed Karen, and the couple often frequented the Copacabana together on Friday nights. Henry, Jimmy, and Tommy were no strangers to cheating on their partners, but Henry's infidelities are more painful to watch on-screen, as the movie puts the viewers alongside him as the repercussions of his actions unfold violently.
When Henry wakes up in his bed one particular morning, Karen is over him, pointing a revolver in his face. She has found out about Janice and wants to get revenge on him for his deceit. Though it's an empowering moment for Karen, the scene depicts how menacing Henry can be, as he initially speaks to Karen in a calm, gentle tone. But when he talks her finger off the trigger, a switch is flicked and he erupts in a fit of rage against her. Violence was often a solution in Henry's crime life, and, often, that solution trickled into his marriage.
Early in their relationship, when he beat her neighbor with the butt of a gun and asked her to dispose of the weapon, she says "I know there are women, like my best friends, who would have gotten out of there the minute their boyfriend gave them a gun to hide. But I didn't." From the jump, Karen thought of herself as someone who could handle the life — her confrontation of him was a key turning point, and an acknowledgment that things had gone too far. 
If you or someone you know is dealing with domestic abuse, you can call the National Domestic Violence Hotline at 1−800−799−7233. You can also find more information, resources, and support at their website.
Best: A drug deal gone wrong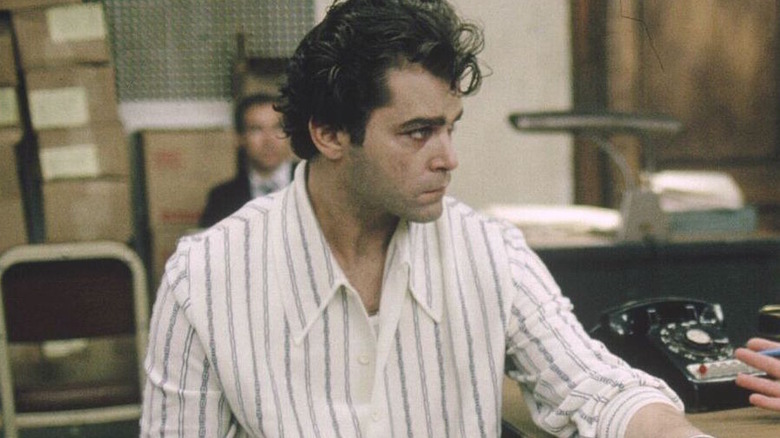 Warner Bros.
In the 1980s, with an addiction spiraling out of control, Henry remains wrapped up in his gun and drug hustles. Along with cutting cocaine at Sandy's house, Henry uses Lois Byrd (Welker White), the family's long-time babysitter, as a drug courier on flights. Preceded by an incredible montage of panic soundtracked by the Rolling Stones, Harry Nilsson, George Harrison, and Muddy Waters, Henry performs a day of "work" in a coked-out, intoxicated blur before being arrested for the final time.
When Henry is about to send Lois to Pittsburgh to complete another drug deal, narcotics agents bust him at the end of his driveway. The cops had wiretapped his phones and found out the details of Lois' flight and when Henry would be vulnerable. They even had recordings of Karen talking about cocaine, which would later be used to coerce her into joining Henry in witness protection. It's a humbling moment that should've led to his fatal demise, but after the highs of the Lufthansa heist, watching Henry get sent back to Earth and the end of his rope is perhaps the most merciful of possible comeuppances.
If you or anyone you know is struggling with addiction issues, help is available. Visit the Substance Abuse and Mental Health Services Administration website or contact SAMHSA's National Helpline at 1-800-662-HELP (4357).
Worst: Henry, Jimmy, and Tommy's cocaine business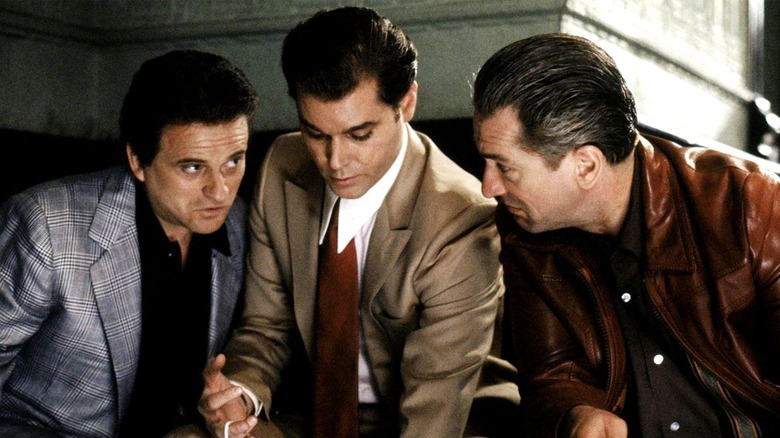 Warner Bros.
All Paulie ever wanted to do was lay low, go through the motions, and run a successful crime organization. When Henry and Jimmy get paroled after the Tampa debt collection gone wrong, Paulie wants Henry to disband the drug dealing operation he began in prison. Instead, Henry decides to ramp up the endeavors with the Pittsburgh connections he made behind bars.
When Henry decides to bring Jimmy and Tommy in on the business, it gives them the opportunity to amass a team big and tough enough to pull off the Lufthansa heist. Paulie was never against the heist, but he was adamant about staying away from the drug business. To him, it was a one-way ticket to getting caught. Henry's dealings would take some years to finally catch up with him, but when they do, Paulie feels betrayed by his former protege's unraveling. In one of his lowest points in "Goodfellas," Henry starts down the path that will ruin his relationship with the man who gave him a shot in the first place.
Best: A night at the Copacabana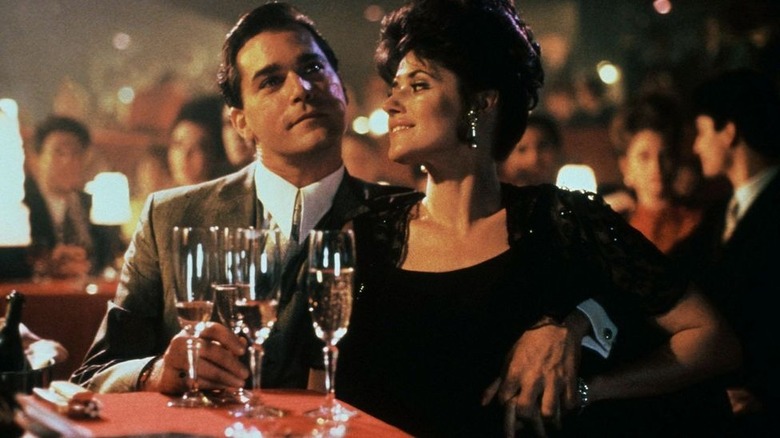 Warner Bros.
Before "Birdman" and "1917," but after "Touch of Evil," "Bonfire of the Vanities" and "The Shining," "Goodfellas" threw down its own tracking shot for the ages, in one of the movie's best, most adrenaline-fueled scenes. 
As the viewer watches, Henry takes Karen on a proper first date to the Copacabana. For the first time, there's a real sense of Henry's power as a gangster in his early-20s. As they walk from his car to the Copa's kitchen to their front-row table, all scored to the sounds of "Then He Kissed Me" by the Crystals, everyone greets Henry with respect and adoration — and he reciprocates with a glad hand and dollar bills. Front row seats for Henny Youngman — what could be better?
When Karen asks Henry what he does for a living, he says he's a construction union delegate, about which she is immediately suspicious. Though she begins as a fish-out-of-water in the relationship, the lavish, high-class lifestyle Henry and his friends live eventually enthralls Karen. The Copacabana scene paves way for later scenes in the movie, when Karen shows off the luxurious house decor she had custom made. 
That date paved the way for Henry and Karen's marriage; it was also a catalyst for Karen succumbing to the allure of a rich, materialistic lifestyle as a gangster's wife. Although Henry will come to treat Karen terribly, their relationship began with a night to remember, one that didn't come with any catches or criminal obligations. It's a masterful scene, masterfully orchestrated by Scorsese, cinematographer Michael Ballhaus and Steadicam operator Larry McConkey.
Worst: Henry becomes the rat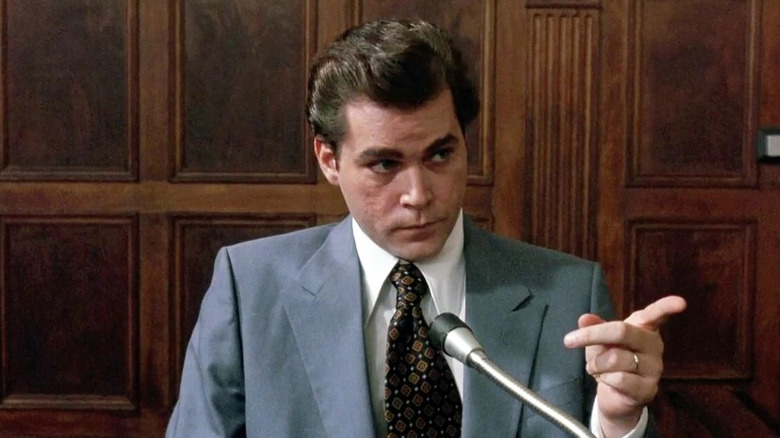 Warner Bros.
Early in "Goodfellas," Jimmy teaches Henry the golden rule of working in organized crime: Never rat on your friends. After his last drug deal goes awry and he gets picked up by law enforcement in his driveway, Henry gets out on bond and meets Jimmy at a diner by the airport. Jimmy wants Henry to carry out a hit on someone in Tampa, but Henry knows that Jimmy is planning on having him and Karen killed.
Henry's options at this point have run thin. He can either stick it out and risk getting whacked by Jimmy and his associates, or he can become an informant for the FBI and put his former friends in prison. He chooses the latter, opting to put his family into the witness protection program and delivering damning testimony against Paulie and Jimmy.
It's the most unglamorous ending for Henry, but sometimes an unglamorous ending is the one that keeps the story's hero alive. What makes it one of Henry's worst moments, however, is that it results in a downfall-by-dishonor, at the expense of the two men who made Henry all he ever wanted to be.
Best: Henry defends Karen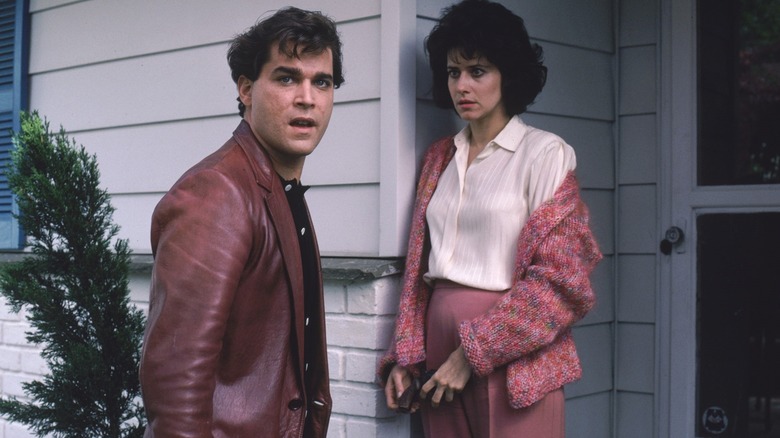 Warner Bros.
The scenes between Henry and Karen before they get married are some of the movie's best. Even if his eventual infidelities tarnish whatever love they once shared, the moment when he protects Karen endures as one of his most-endearing character moments. Bruce, Karen's neighbor across the street, is first introduced when she and Henry are on a date at a yacht club. Even then, the way Bruce looks at her registers as creepy.
So when Bruce eventually gropes Karen in his car and then kicks her out, she calls Henry for help. 
Henry escorts Karen into her mother's house, then proceeds to beat Bruce senseless with the butt of a gun. When Henry asks Karen to hide the gun for him, it's then that Karen fully realizes what Henry is capable of doing. Though she didn't understand the extent of his criminal connections until this moment, it also attracted and intrigued her.
Worst: Buying Janice an apartment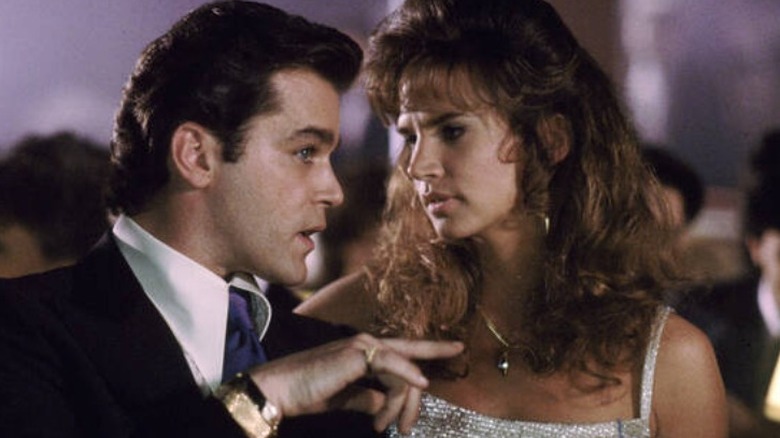 Warner Bros.
After he buys The Suite Lounge, a nightclub in Queens, Henry's riches are spread widely across many interests. On top of buying a beautiful home for him, Karen, and their kids, he also buys a fancy apartment for mistress Janice near the club. He even goes one step further, showing off Janice's apartment to his mob friends and their girlfriends.
"Karen was home with the kids and she never asked questions anyway," Henry says in a voiceover. 
Henry's infidelities were an open secret around town, but somehow took forever to get back to Karen, who eventually finds out about Janice. Before threatening Henry with a gun, Karen goes to her apartment and chews her out for sleeping with Henry. She even goes on to ring every tenant's buzzer and inform them all they are sharing a building with a woman of easy virtue. By putting Janice up near the club, Henry mentioned he'd be able to stay there with her a few nights a week. Unfortunately for him, it caused a near-irreparable rift between them. If Henry wasn't a gangster in a crime organization where divorces held life-threatening repercussions, Karen would've — and should've — left him.
Best: The fallout of Karen flushing their drugs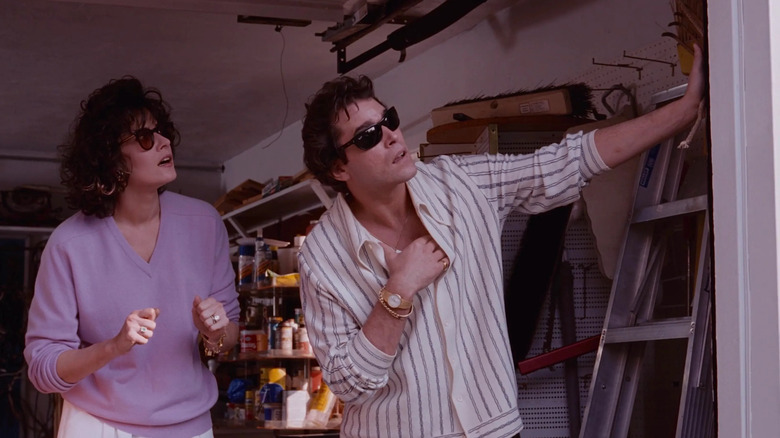 Warner Bros.
In perhaps the most heartbreaking scene of "Goodfellas," Henry gets out of jail on bond after the cocaine raid and returns home to Karen, only to learn that she flushed $60,000 worth of drugs down the toilet during the bust. After yelling at each other for a few seconds, Henry realizes he and Karen are now broke and, likely, at the end of their rope.
When Karen screams "They were gonna find it!" at Henry over and over, the two spouses break down crying together, collapsing into each other's arms one final time on-screen. Though Karen's decision to flush the cocaine cost her family a heap of cash, it became the catalyst for Henry going into witness protection. The move made him realize he had nothing left beside his children and wife, that he was in the most vulnerable position possible, and Jimmy could come calling with a gun at any moment. 
It's a tragic, emotional final scene for the crime couple. For so long Henry thought he was untouchable — even after Tommy's murder — but it's here where the other shoe finally, and loudly, drops.
Worst: Protecting Morrie from Jimmy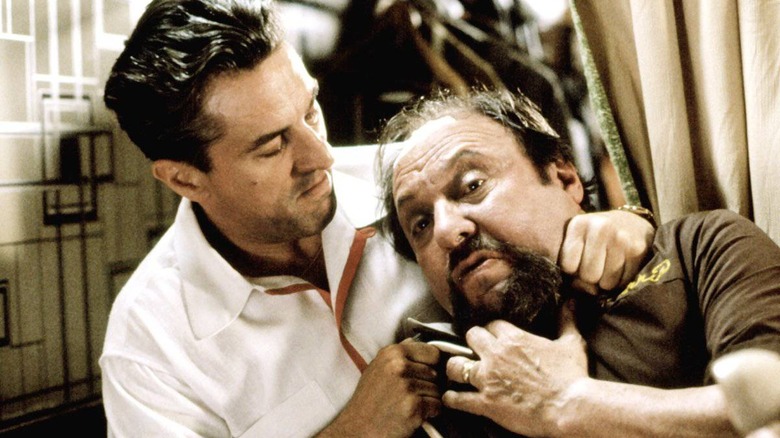 Warner Bros.
In one of his better moral moments, Henry tries to protect Morrie (Charles Low), the endearingly cheesy owner of a wig shop who borrows money from Jimmy and aggravates the crew with his incessant questions. After avoiding repaying his debts, Morrie takes things one step too far by demanding an advance for his cut of the Lufthansa money. He then does one thing organized criminals are never supposed to do: He tells his wife about the profits from the heist.
Henry genuinely doesn't want to see Morrie killed, but his attempts to save him are a fool's errand, as Morrie was always going to be a weak link in this chain. He is burdened by a penchant for running his mouth, which imperiled the entire crew's demise after the heist. When Jimmy finally carries out the hit, it is Henry who is left to console Morrie's widowed wife, who has her own suspicions about his disappearance. It was a close-call for everyone involved, and if Jimmy ever caught wind of Henry's efforts on Morrie's behalf, who knows what could've happened.
Best: Henry asks Paulie for help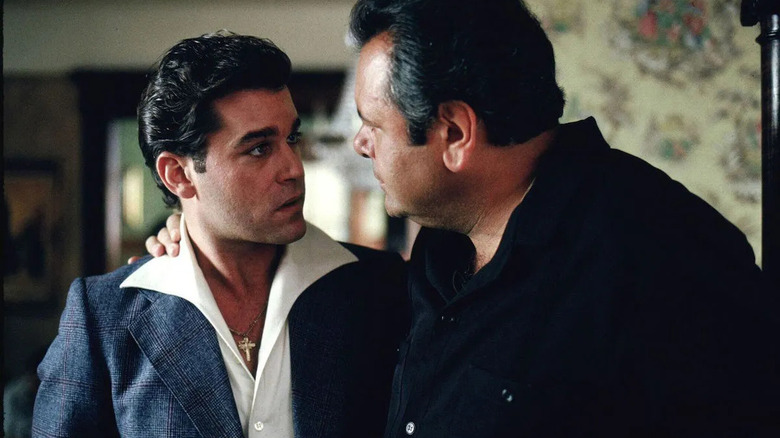 Warner Bros.
After Karen flushes Henry's cocaine stash, Henry can only turn to Paulie, the first man to ever give him a chance. The scene finds Henry at his all-time lowest, as he tearfully begs Paulie for a bone. The performances by Liotta and Sorvino are both devastating and tragic, depicting a father-figure expelling one of his closest confidants.
In a state of drug withdrawal, Henry tells Paulie he's clean and can be trusted, but Paulie, obviously, knows better than to trust him. He's spent years trying to persuade and guide Henry down a path that didn't include drug dealing, and he failed — leaving him no choice but to abandon Henry for good. "Now I gotta turn my back on you," Paulie tells Henry, after giving him $3,200 for "a lifetime."
At the time, Henry hadn't committed to going into witness protection — because he had not yet met with Jimmy at the diner — so his pleas here were sincere. Henry at the bottom of the barrel, trying to somehow claw his way back up enough to survive, is a devastating display. This somber, final moment between him and Paulie endures as one of the movie's best.
Worst: Fighting during visiting hours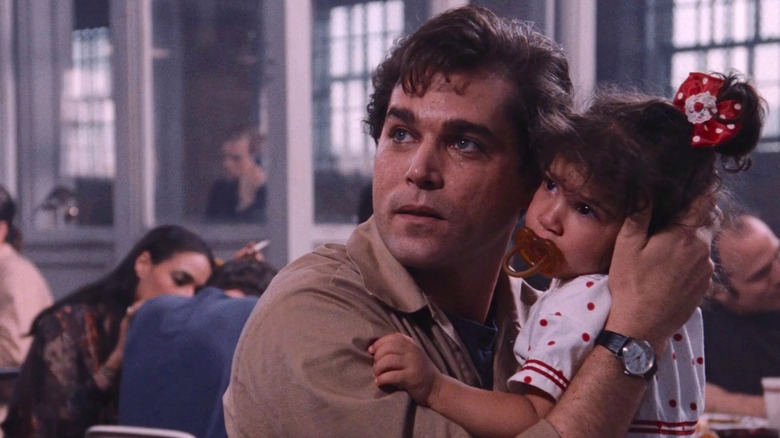 Warner Bros.
After getting busted in Tampa for a debt collection gone wrong, Henry and Jimmy each get 10 years in prison. Karen becomes Henry's mule, smuggling drugs and food behind the wall for him to sell so he can keep the family afloat while he's away. When she comes by with their two daughters and a freezer bag full of pills, she notices that Janice had previously come to visit Henry and berates him for it. "I can't stop people from coming to see me," Henry tells her.
Karen goes through the ringer in "Goodfellas," as she just wants her husband to be honest with her and be a good dad to their daughters — but Janice's involvement in Henry's life becomes a multi-year strain on their marriage. Her outburst in a crowded prison visiting room was a wake-up call for Henry, as he needed to offer more love and affection to the woman risking her life to help keep him in power — but he'd only go on to squander it once more by replacing Janice with her friend Sandy (Debi Mazar).
Best: Henry celebrates in the shower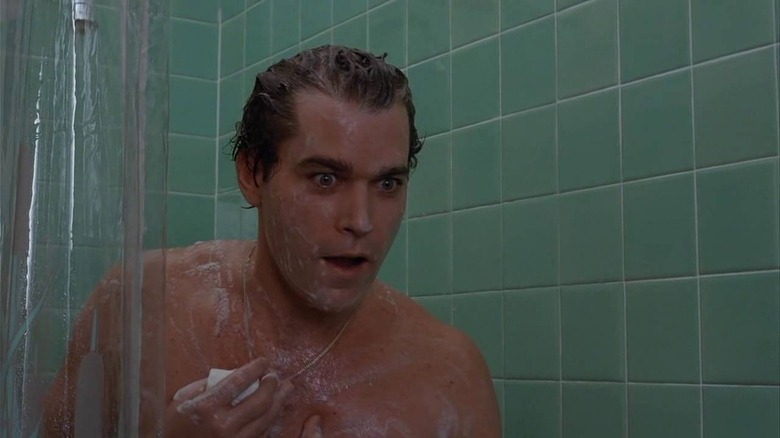 Warner Bros.
When Henry hears the news that the Lufthansa heist was a success — which comes through his radio while he's showering — he screams out with joy, memorably pounding against the tiled wall. It's a brilliant scene, showing Henry wasn't waiting on the edge of his seat, nor was he directly involved with the heist itself. He masterminded the whole operation without lifting a finger — a sign of just how powerful Henry was at his peak.
Early in the movie, Henry says Jimmy never had a problem with carrying out hits, but loved stealing the most. Though Henry preferred to deal in drugs and guns, he used Jimmy's kleptomania to orchestrate one of the all-time biggest American heists. When he shouts "Jimmy!" over and over while covered in shampoo, you can feel the electricity. 
Henry was at his apex: filthy rich, fresh out of jail and untouchable; from there, it could only go downhill.