Where Is Ice Road Truckers' Lisa Kelly Today?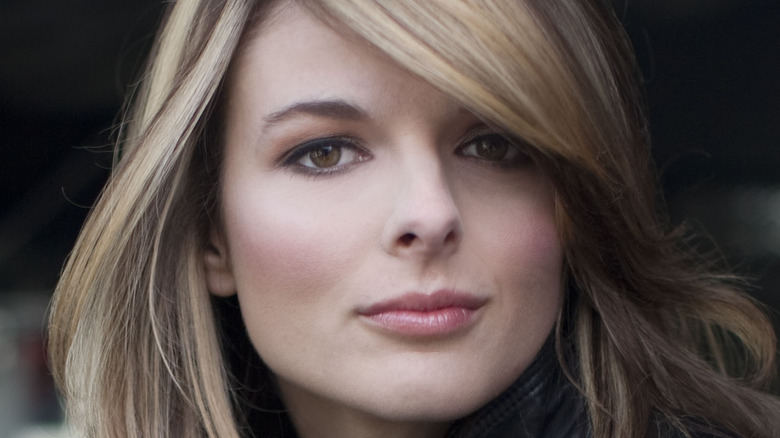 Rick Gershon/Getty Images
"Ice Road Truckers" was a wildly popular documentary series during its decade-long run from 2007 to 2017. However, it was not known for featuring many women drivers. The first woman who did appear, though, became an instant fan favorite. Lisa Kelly is one of the most recognizable stars to ever come out of the History Channel series. Aside from Kelly, two other women were featured on the show, but only Kelly turned out to have the star power to remain on "Ice Road Truckers" for more than two seasons. 
Kelly started her driver's career by delivering pizzas, before moving on to driving a school bus for a brief period of time until finally landing a trucking job with Carlile Transportation, a haulage company based in Alaska (via her old website). According to a 2010 interview with David Letterman, she'd worked for Carlile for seven years before making it onto "Ice Road Truckers," meaning that she had plenty of trucking experience prior to her first appearance in Season 3. With the History Channel docuseries no longer on the air, many fans are left wondering: what has Kelly been up to since the conclusion of the hit series?
Lisa Kelly is living her best life on the road
Lisa Kelly has frequently shared her belief that she had to work extra hard to prove herself in the ice trucking industry, compared to her male colleagues (via Truckinginfo). She was able to take that work ethic and apply it to her post-"Ice Road Truckers" life, using her newfound fame and exposure to seek out new professional challenges. Unlike many other reality TV stars, however, she did not focus on establishing herself as a media personality in the years that followed "Ice Road Truckers." 
Today, Kelly still drives a truck along the treacherous Alaskan routes, albeit for a different hauling company. She can be spotted driving a Freightliner Coronado between the city of Kenai and Prudhoe Bay, the northernmost census-designated place in Alaska. When speaking with Overdrive, she told the interviewer that she still keeps in touch with certain "Ice Road Truckers" cast members, including Todd Dewey. She also claimed that she runs into Phil Kromm and Jack Jesse on the road. Both men were also featured on "Ice Road Truckers" alongside Kelly.
When asked about a possible return to TV by Overdrive, she admitted that she hoped "Ice Road Truckers" would return, but added, "I don't know what's going to happen."