Bill Hader Has Actually Played A Dizzying Number Of South Park Characters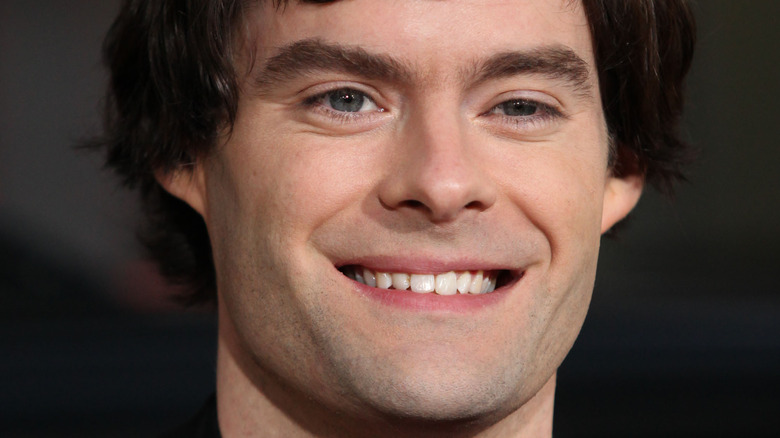 DFree/Shutterstock
While just about anyone plugged into the comedy scene can now easily categorize Bill Hader as one of the funniest cast members to appear on "Saturday Night Live," as well as the star and co-creator of the hit HBO series "Barry," the multi-talented star surely went through an "obscure-Hollywood-job" phase, first. Us Weekly points out that early on, Hader began to chase his Hollywood dreams after leaving college to move to Los Angeles, but he first took on different production assistant gigs around town. Hader also took improv classes at Second City, which helped him hone his comedic skills, eventually leading to the gig that would launch his career.
Hader found himself featured on "Saturday Night Live" in 2005, prominently featured on the show's "Weekend Update." From there, the world got to experience the seemingly endless array of characters he presented on screen. Fast forward to his post-SNL life, when Hader truly began to show off his acting range with appearances in films like "Trainwreck," "It: Chapter Two," and, of course, his hit series "Barry." 
Hader has also used his vocals to show another performance talent. With just his voice, fans now know Hader from titles such as "Toy Story 4," "Finding Dory," and "Bob's Burgers." However, it may surprise some readers to learn that Hader also lent his voice to an eye-widening number of hilarious characters on one of the most notorious animated series of all time, "South Park."
Bill Hader found his comfort zone in South Park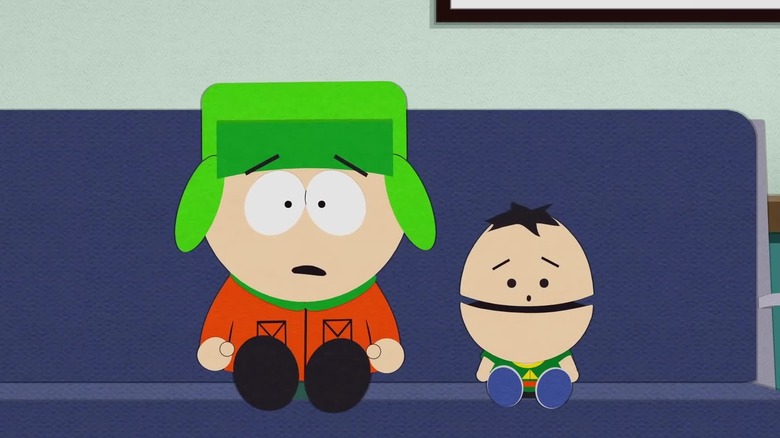 Comedy Central
On top of an impressive list of TV and film appearances, Bill Hader has also established himself as a top Hollywood voice actor. He's appeared in a wide range of animated productions, from kids' favorites like "Angry Birds" to more adult-themed series like "M.O.D.O.K." However, it's the inclusion in Comedy Central's flagship show, "South Park," that had Hader continuously coming back for more. 
Bill Hader's involvement in "South Park" began when he met co-creator Matt Stone at a party in Los Angeles. After a later meeting with the show's other co-creator, Trey Parker, Hader soon found himself as a writing consultant for the show between 2008 and 2009 (via IMDb). Hader explained on Mike Birbiglia's "Working it Out" podcast that he compared crafting South Park episode scripts with Parker and Stone to joking around with friends at a school lunch table. "You're super comfortable, you don't care what anybody thinks of you," Hader said. "And you're just loose and being funny." What may be surprising to fans of Hader is how many times he's actually voiced a character on "South Park."
Hader is the voice behind many South Park characters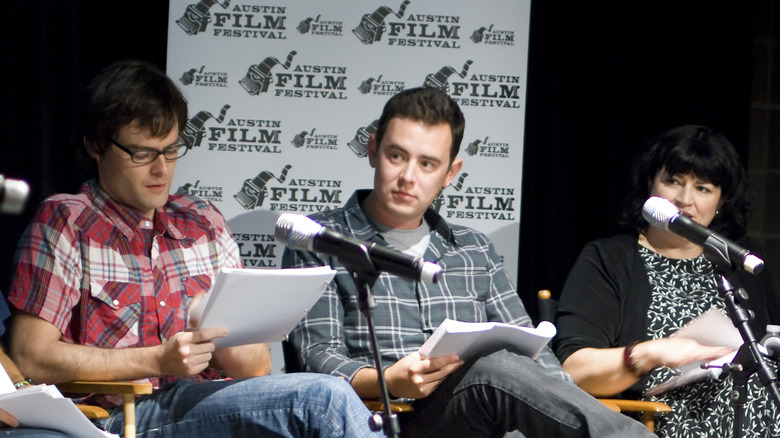 Kenneth Man/Shutterstock
With Bill Hader in the "South Park" production building, it would be pointless for creators Matt Stone and Trey Parker not to take advantage of his voice acting skills. And to just say the co-creators took advantage is an understatement. In fact, according to IMDb, from 2011 to 2015, Hader voiced a whole eight different characters on the show. One example was in Season 17, Episode 1 ("Let Go, Let Gov") when he played Alec Baldwin performing in an infomercial based on how not to make poor Twitter-posting choices. Another Hader gem was in Season 18, Episode 7 ("Grounded Vindaloop") with his vocal portrayal of Steve, a customer service representative of businesses ranging from Korean Airlines to Best Buy.
Interestingly, the former "SNL" star also lent his vocal chops to the 2014 video game "South Park: The Stick of Truth." Hader voiced several characters in the game, including Ike Broflovski, Kyle's Canadian baby brother. With "South Park" still cranking out new episodes, and judging from his purportedly great relationship with Stone and Parker, there remains a strong possibility that Hader could potentially lend his voice to the famous animated series once more.