What Has Keiko Agena Been Up To Since Gilmore Girls Ended?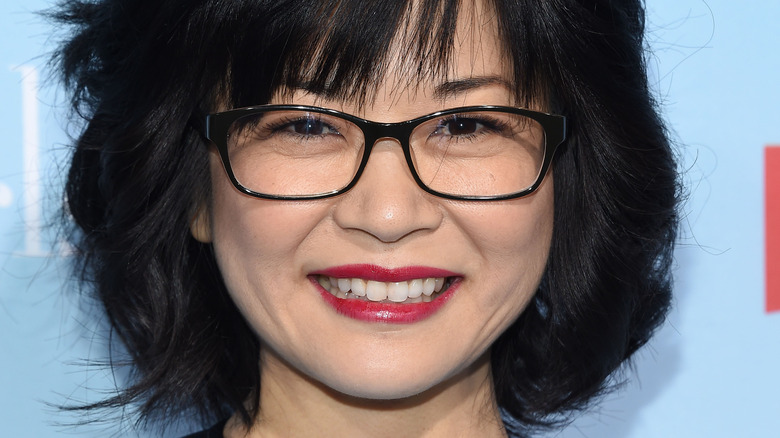 DFree/Shutterstock
During its seven-season run from 2000 to 2007, "Gilmore Girls" and its relatable moments chronicled the lives of those living in the small town of Stars Hollow, Connecticut — namely, Lorelai (Lauren Graham) and Rory Gilmore (Alexis Bledel). Created by Amy Sherman-Palladino, the series follows Lorelai and Rory — who are best friends as well as mother and daughter — as they navigate careers, romances, family, and friendship.
"Gilmore Girls" boasts an ensemble cast who portray the many characters that Lorelai and Rory interact with, either in Stars Hollow or at Yale. One of the most important people in Rory's life is her best friend, Lane Kim, played by Keiko Agena. During the earlier seasons of the show, many of Lane's story arcs on "Gilmore Girls" have to do with her hiding her real interests — namely, rock music — from her strict Christian mother, Mrs. Kim (Emily Kuroda). At one point, she joins a local band, where she meets her eventual husband, Zach (Todd Lowe); the two marry in Season 6, then Lane gets pregnant with twins in Season 7. By the end of the series, Mrs. Kim has accepted Lane's lifestyle after many ups and downs. In the show's 2016 revival, "Gilmore Girls: A Year in the Life," Lane and Zach are still happily married, and Lane has taken over her mother's store, Kim's Antiques — although they also still play music together.
So, besides "A Year in the Life," what has Agena been up to since "Gilmore Girls" ended?
Keiko Agena has continued TV acting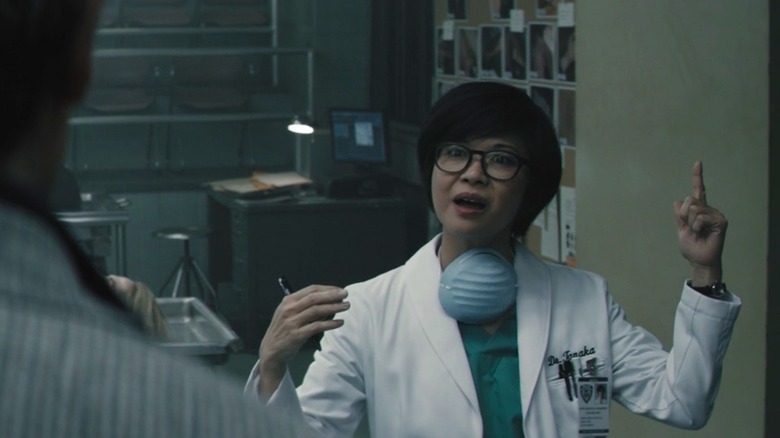 Fox
Keiko Agena has continued acting on television, appearing in various popular shows over the years. In the years following the end of "Gilmore Girls," Agena had one-episode arcs in "Private Practice" in 2007, "House" in 2010, and "Scandal" in 2012. This was followed by a three-episode arc in "Shameless" in 2013 (via IMDb).
A few years later, in 2017, she landed a more prominent role in the Netflix teen drama series "13 Reasons Why," in which she played teacher Pam Bradley. Then, in 2018, she had a main role in the Hulu drama series "The First," which chronicles a team of astronauts preparing to go to Mars. In the same year, Agena also had a recurring role in the first season of "Dirty John," showing up in four of the eight episodes.
In 2019, Agena began her run as a primary cast member on "Prodigal Son," in which she plays NYC medical examiner Edrisa Tanaka. And finally, Agena had a recurring role on AMC's "Better Call Saul" where she played paralegal, Viola Goto.
Agena loved playing Lane Kim — but would make changes if it were up to her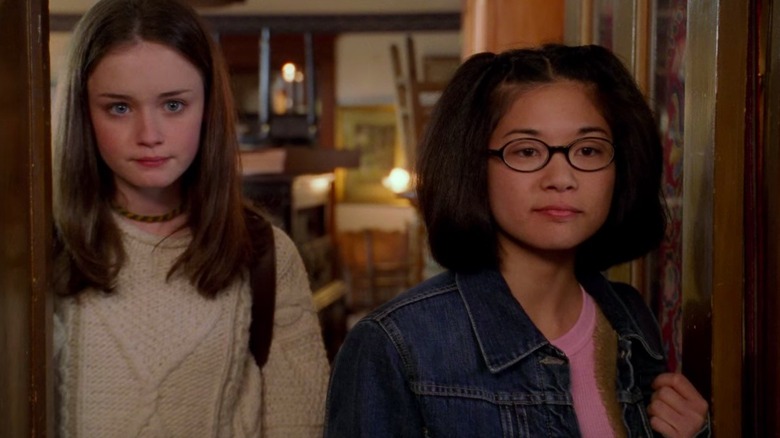 The WB
In 2021, Keiko Agena spoke with PopSugar about playing Lane Kim as well as what the character meant for Asian-American representation in media. Agena explained that, at the time, she wasn't thinking about what sort of impact Lane would have on Asian-American representation; instead, she was just grateful to be working in the industry. Looking back at the role now, Agena says she would encourage a young Asian actress to go for it if the part is as well-rounded as Lane's was.
Agena said, "We call it stereotypical as far as the best friend role because we see it a lot and there aren't any other options ... I think the challenge is when those characters are boiled down to where they are so flat that they're only servicing another character and that they don't have any life to themselves."
However, Agena revealed that Lane would have had a slightly different fate if it were up to her. The actress said, "I would love to see Lane actually be selfish and do something that is just for her. She was so deferential to her mother for so long, and then she was such a good best friend. And then she became, almost immediately, a wife and mother, and the responsible one in that relationship as well. What would it be like if she just lost it for a minute and did something completely on her own?"