Boy Meets World's Trina McGee Reveals A Disgusting On-Set Direction She Received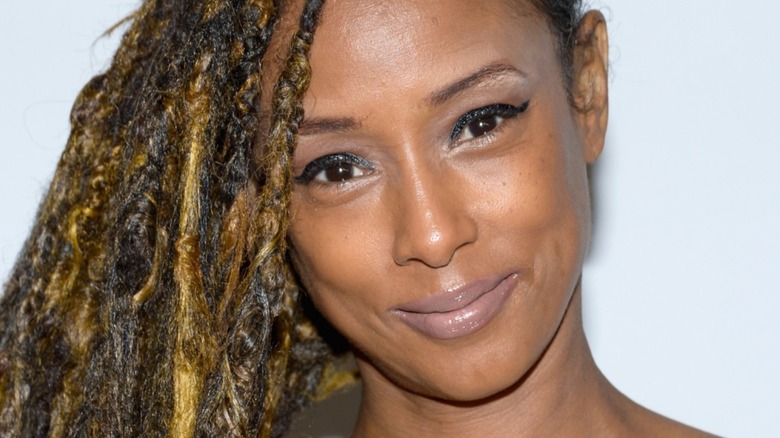 Tara Ziemba/Getty Images
For three seasons, "Boy Meets World" actor Trina McGee helped entertain the TV-loving teenage masses as Angela Moore aka Shawn's girlfriend on the beloved '90s sitcom. And during all that time, things seemed to go pretty smoothly for the up-and-coming star throughout the show's run — on the surface, that is. 
In reality, McGee claims to have gone through "so many things" on-set and behind the scenes of "Boy Meets World" that her fellow castmates were privileged enough to avoid, including disgusting statements and racist words of advice from their very own series creator, Michael Jacobs. 
"There are so many things you guys are so lucky you didn't have to think about," McGee explained during the September 15 taping of the "Pod Meets World" rewatch podcast hosted by "Boy Meets World" actors River Strong aka Shawn, Danielle Fishel aka Topanga, and Will Friedle aka Eric (via Variety). For McGee, one of the most disturbing moments that ever happened to her on-set came during the filming of "Angela's Ashes," the episode before the series finale. It's an incident that still sticks with the screen star today.
Trina McGee says she was told to 'turn down' her 'Black meter'
According to Trina McGee, "Boy Meets World" creator Michael Jacobs got upset with her during the filming of the Season 7 "Angela's Ashes" episode and told her to "turn down" her "Black Meter." It would ultimately serve as her very last appearance on the sitcom. 
"Coming from Black sitcoms, I always had to have like a Black meter," McGee explained to the "Pod Meets World" crew (per Variety). "My Black meter was probably down to a 2," she said of her time on "Boy Meets World," which ended in 2000. "I remember when I was doing 'Angela's Ashes' episode, somehow my Black meter had slipped up and I was at about a 9. Michael came over to me and his note was, 'Hey Trina, just turn down the Telma Hopkins about eight notches ... I knew exactly what he was talking about and I did." For those who aren't aware, Hopkins is a Black sitcom actor best known for her time on "Family Matters."
McGee told her fellow "Boy Meets World" stars that the incident was then compounded by the fact that she wasn't going to be appearing in the two-part series finale. A person who she described as being "very important" to the show had erroneously told her the cast was to blame. "I was under the impression that y'all got together and did not want me in the last show, for some reason I was going to take some shine or something to that effect," McGee explained. "That was really hurtful to me for a long time. To make it worse, people of color tend to look into things a little harder sometimes."