There's A Simpler Meaning Behind Barbarian's Title Than You Likely Think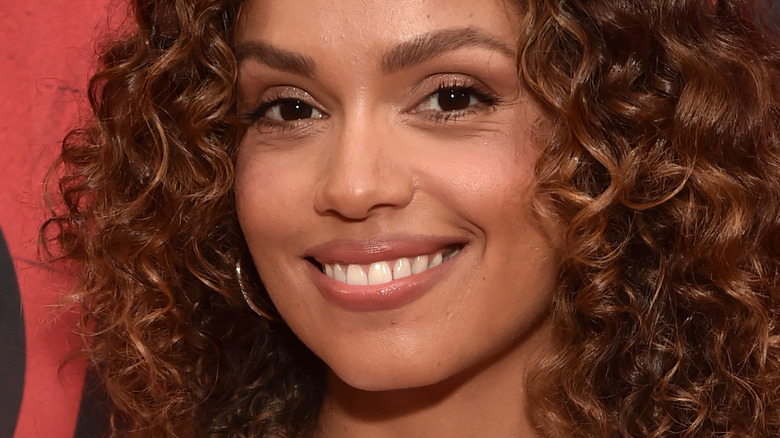 Alberto E. Rodriguez/Getty Images
"Barbarian" boasts an extremely intriguing premise. The horror film follows Tess (Georgina Campbell), who arrives at her Airbnb rental only to find that Keith (Bill Skarsgard) is already inhabiting it. Though she reluctantly agrees to stay, naturally, things start to go bump in the night, and Tess comes to realize that all is not as it seems in the cozy little home.
Directed by Zach Cregger, the horror-thriller has had critics raving and seems to have impressed most of its audience as well (via Rotten Tomatoes). Furthermore, "Barbarian" has already made its budget back, substantially increasing the chances that the film will be seen as a success (via The Daily Campus) and perhaps even garner a sequel. Though the title, "Barbarian," seems to simply be a clever play on words based on the fact that the film takes place at 476 Barbary Street, the director has revealed that there is a simpler explanation for where the name comes from.
The writer-director selected the title on a bit of a whim
Though the name of the street was definitely an element that stuck in writer-director Zach Cregger's head when he started writing the screenplay for the film, he seems to have selected the title very much on a whim, as he told Murphy's Multiverse in an interview. "I think it's an intriguing title. I like the idea that when the movie is over, it could inspire a debate as to what it's referencing," the filmmaker explained. "There's been a lot of theories online about how I probably landed on it. None of them are especially accurate."
When a movie has a vague title, fans will often find themselves wondering what the name really means, as some films are clever riffs on existing pop culture, while others offer a sneaky double meaning. "I was writing the script, and I had to write something to save it, or it was going to be called 'Untitled Screenplay,' and so I wrote 'Barbarian,' and then I got attached to it," Cregger went on.
Though many screenplays begin with working titles, they're often replaced before the movies are released to the public (via Buzzfeed). However, in this case, it seems that 20th Century Studios, who distributed the film, were fine with the title and left it as is. Still, as mentioned above, Cregger definitely thinks the street name may have been connected to the title in his subconscious mind. "The first time I started writing, I named the street 'Barbary Street.' So that probably was in my head. Like 'Barbarian,' an inhabitant of this place," he admitted.