The Walking Dead Actor Cooper Andrews Cast In Shazam!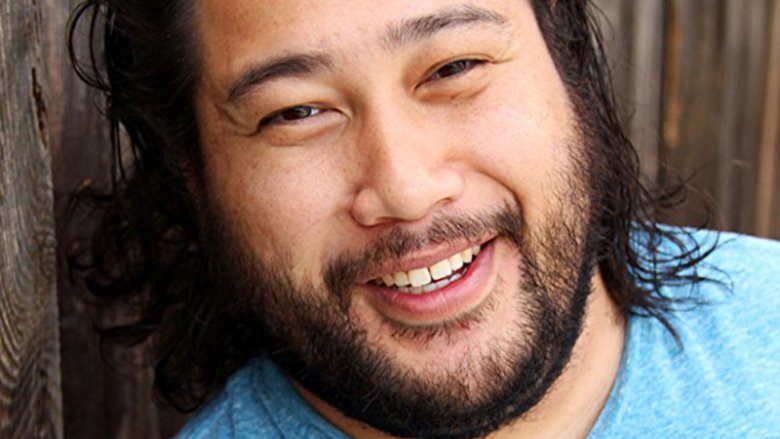 IMDB
This actor is about to run from ravenous zombies straight into the wild world of one DC superhero. 
Deadline reports that Cooper Andrews, who plays outbreak survivor and Kingdom loyalist Jerry on AMC's The Walking Dead, has joined the cast of Shazam!, the upcoming DC Extended Universe film directed by David F. Sandberg.
Starring Zachary Levi as the eponymous character, Shazam! centers around a teenager named Billy Batson, played by Asher Angel, who discovers he has the power to transform into a god-like superhero by simply uttering, "Shazam!" The moniker is an acronym of the historical figures and ancient world gods Solomon, Hercules, Atlas, Zeus, Achilles, and Mercury, whom adult Billy Batson looks to for inspiration. 
Andrews is attached to play a foster parent at the group home in which young Billy lives. Additional details on his character haven't yet been revealed.
Directed Sandberg, whose previous work includes the spine-tingling horror film Annabelle: Creation, promised that Shazam! will subvert the doom-and-gloom perspective that has become closely tied to the DCEU over the past few years. The film takes a "very fun, lighthearted" approach to the DC hero, and will find humor in its admittedly silly premise. "It's about a kid who becomes an adult superhero, so that's just gonna be so fun to explore," said Sandberg. 
Anyone worried about having to catch up on the character's lore before the flick hits theaters can rest easy: Shazam! is an origin story. Sandberg himself admitted to not knowing much about the hero until he was an adult. "To be honest, [Shazam] was not a superhero I grew up with either," he said. "When I grew up in Sweden, there wasn't a lot of Shazam! around. So it's someone who I've learned to love later in life as well, so I can relate to [people who are] new to Shazam. I think [it] might be a good thing that I'm doing it, because I know what you need to learn."
Andrews joins Jack Dylan Grazer as Freddy Freeman, Grace Fulton as Mary, Ian Chen as Eugene Choi, Jovan Armand as Pedro Peña, and David J. MacNeil as Mr. Bryer for the film, which is written by Henry Gayden and Darren Lemke and produced by Peter Safran. Mark Strong is rumored to be on board to play the villainous Dr. Thaddeus Sivana, but his casting hasn't been confirmed at the time of writing. 
Shazam! is scheduled for release on April 5, 2019.