Syfy's Krypton Series Gets Release Date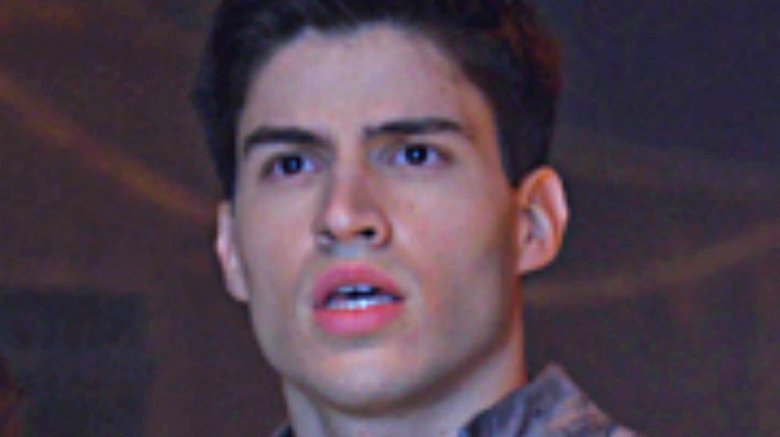 Syfy has finally stamped the upcoming Superman prequel series Krypton with a release date. 
As reported by KryptonSite, the network has confirmed Krypton will premiere sometime in March 2018. 
Set 200 years before Superman's birth, Krypton follows Cameron Cuffe as Seg-El (Kal-El/Superman's grandfather) in his efforts to restore honor to the disgraced House of El and stop his world from falling to chaos. David S. Goyer (Man of Steel), Colm McCarthy (Peaky Blinders), and Damian Kindler (Sleepy Hollow) executive produce the series. Goyer, along with Ian Goldberg (Once Upon a Time) wrote the script for the pilot episode, which McCarthy directed. Kindler serves as the overall series showrunner. 
The first synopsis for Krypton detailed that the show would center around Seg-El as he "brings hope and equality to Krypton, turning a planet in disarray into one worthy of giving birth to the greatest superhero ever known." A new synopsis, which includes the time-travel aspect of the series' narrative, was released Tuesday alongside the release date announcement. It reads as follows: "Set two generations before the destruction of Superman's home planet, Krypton follows Seg-El (Cameron Cuffe), the legendary Man of Steel's grandfather, whose House of El was ostracized and shamed. With Krypton's leadership in disarray, Seg-El encounters Earthly time-traveler Adam Strange (Shaun Sipos), who warns he's under the clock to save his beloved world from chaos. Fighting to redeem his family's honor and protect the ones he loves, Seg is also faced with a life and death conflict: save his home planet, or let it be destroyed in order to restore the fate of his future grandson."
Showrunner Kindler explained to ComicBook.com during San Diego Comic-Con in July that Krypton offers a fresh twist on the Superman lore so many know and love. "Krypton is a story that everybody believes they know the ending [to], but this show really aspires to throw all that on its head and, from the very first episode, make people understand that we're really changing the ending... if you know the ending to story, you actually don't, and the stakes have much more to do with the present than they do about the past," he stated. "It's less [about] just going back and telling stories about the past [where] you know the ending than it is about the past and the future colliding, and Superman and his very existence being put on the line." 
Krypton also stars Georgina Campbell (King Arthur, Broadchurch) as General Alura Zod's daughter Lyta Zod and Ian McElhinney (Game of Thrones) as Seg-El's grandfather Val-El. Elliot Cowan (Da Vinci's Demons), Ann Ogbomo (World War Z), Rasmus Hardiker (Your Highness), Wallis Day (Will), and Aaron Pierre (Tennison) round out the cast.