What Has Gilmore Girls' Scott Patterson Been Up To Since The Show Ended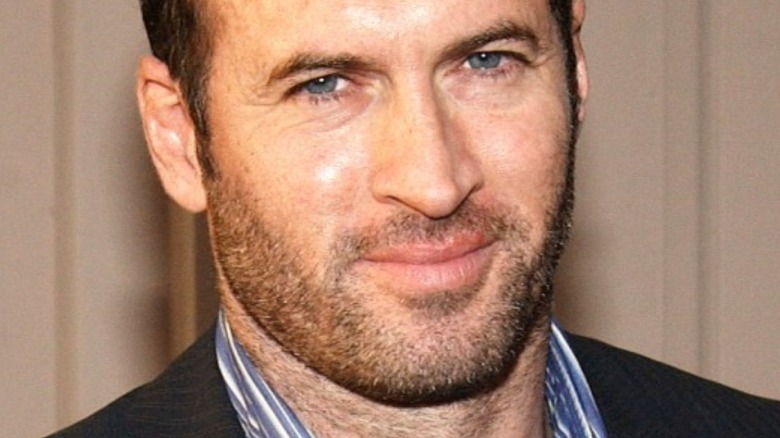 Vince Bucci/Getty
There are TV phenomenons, and then there is "Gilmore Girls." Few shows are as definitional of their time, genre, and creatives' careers as Amy Sherman-Palladino's era-defining dramedy about the lives of a mother and daughter growing up in Stars Hollow, Connecticut. In the seven seasons for which it ran on The WB and The CW (plus the one-off special season it had on Netflix in 2016), "Gilmore Girls" redefined what its format could do, serving up both the snappiest, most engaging screwball banter in American media since the 1930s and some of the most affecting storylines of 2000s television.
One of those storylines involved the series-long friendship and eventual courtship between protagonist Lorelai Gilmore (Lauren Graham) and Luke Danes (Scott Patterson). The gruff, taciturn owner of the town's diner, Luke gradually becomes one of Lorelai's most trusted confidantes and an emotional anchor for the entire show. Then, in Season 4, the two characters embark on a loving romance occasionally marred by turbulence, from the disapproval of Lorelai's parents to Luke's discovery that he is the father of 12-year-old April Nardini (Vanessa Marano).
It was the character that made Scott Patterson famous and remains his signature acting role. But playing Luke is far from the only thing of note that Patterson has done, and, in the years since "Gilmore Girls" wrapped up its legendary run, he has stayed busy with many other projects.
Scott Patterson has kept acting — and brewing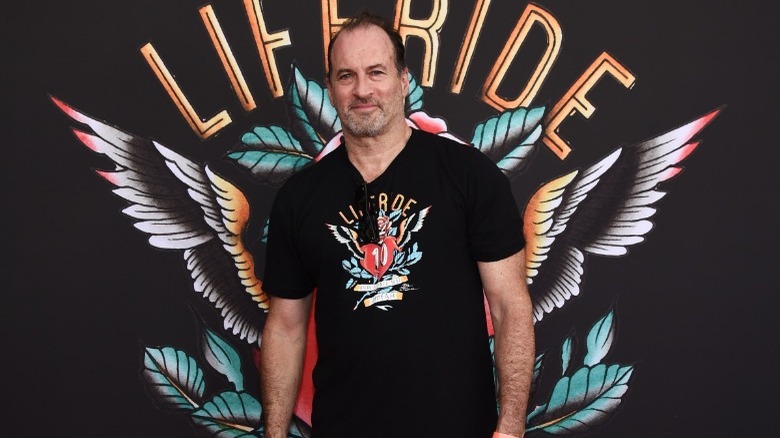 Amanda Edwards/Getty
Immediately following the end of "Gilmore Girls," Scott Patterson took on another multi-year role. He played Peter Strahm, an FBI agent working on the Jigsaw case, in "Saw IV" and "Saw V," in addition to — like so many — a brief appearance as a corpse in "Saw VI." In that same period, he also landed another comedy series on The CW, playing Gary Tolchuck, the father of the family at the center of "Aliens in America" (via IMDb).
In the 2010s, Patterson's notable roles included Michael Buchanan, the father of Leila (Sarah Roemer), on the short-lived NBC sci-fi series "The Event" and Captain Hayes in 2014's "Boys of Abu Ghraib." Years after having a recurring role on "Justice League Unlimited," he dipped his feet back into voice acting, playing Gotham Police Commissioner James Gordon in the 2018 DC Animated Universe film "Batman: Gotham by Gaslight." And, of course, Patterson got back into character for "Gilmore Girls: A Year in the Life."
Patterson's more recent ventures have not been limited to acting, either. He is the president and CEO of a — what else? — coffee company Scotty P's Big Mug Coffee, per its official website. And, since 2021, he has regularly released episodes of his podcast, titled "I Am All In," in which he revisits "Gilmore Girls" episodes and chats about them with guests.