Avengers: Infinity War Will Do 'Wondrous' Things With Hawkeye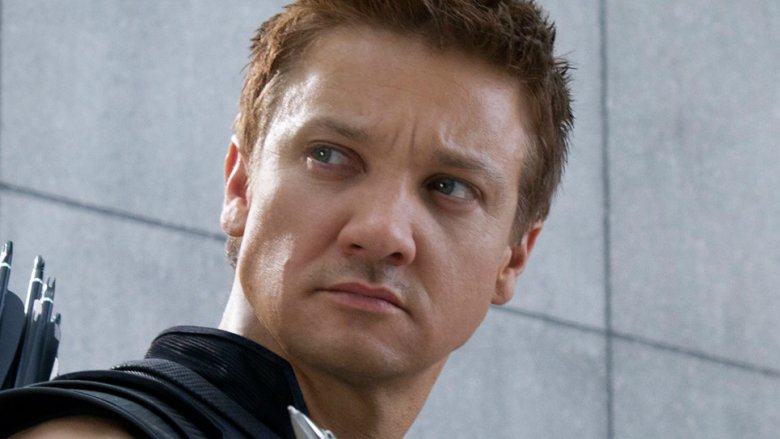 Hawkeye isn't exactly the most exciting member of the Avengers, but he's about to get more interesting.
Jeremy Renner told South China Morning Post (via Comic Book Movie) that his character will have some big developments in Avengers: Infinity War. "We're doing a lot of really wondrous things that I've always wanted to do with this character," Renner said. "I think everyone will be very pleased when they find out what happens."
Back when he was filming for 2012's The Avengers, Renner was less than thrilled about Hawkeye's role. Early in that movie, Hawkeye was brainwashed by Loki (Tom Hiddleston) and left in a zombie-like state. But we learned a lot more about Hawkeye in 2015's Avengers: Age of Ultron, including that he's a married family man.
Of course, one of the big rumors about Hawkeye is that he might eventually become Ronin, just like he does in the comics. Ronin is an alias used by multiple pre-existing characters and completely separate from Ronan the Accuser in Guardians of the Galaxy. 
However, Renner remained quiet on the Ronin front. "I can't get into theories," he said. "I know [Ronin] is in the comics, but otherwise, I don't really know anything about that stuff."
Hawkeye is also conspicuously absent from the first trailer for Avengers: Infinity War, which has prompted some to speculate that he'll be drastically changed or possibly die in the movie. But Renner didn't seem very fazed by the omission. "I don't pay attention to that sort of stuff," he said. "I was just excited that we got a trailer together and it's coming out. That is a pretty killer trailer."
We'll find out more as we get closer to the release of Avengers: Infinity War on May 4, 2018.