Niecy Nash Says Reno 911! Is Coming Back For Another Movie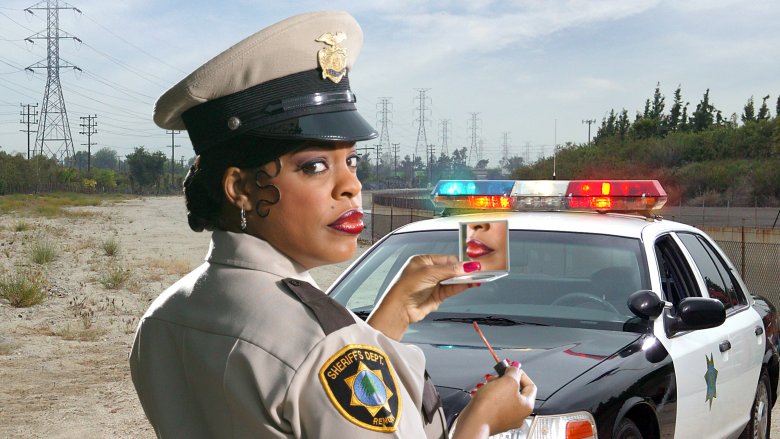 The bravest and greatest police officers who ever protected the city of Reno, Nevada are saddling up for one last ride, says series star Niecy Nash, according to The Hollywood Reporter.
Nash made the comments on Monday night at the premiere of her new movie Downsizing, saying, "I'm trying to get everybody to commit to it this summer!"
According to Nash, the efforts to make another movie are still in the early going, but they're very real. Asked about the story the movie would tell, she said, "Do we need a storyline? We're just gonna put on the uniforms and see what happens."
Nash played Deputy Raineesha Williams in the series, which ran for six seasons on Comedy Central from 2003 to 2009. A movie, Reno 911!: Miami, was released to theaters in 2007. 
Reportedly, Netflix already attempted to revive the series in 2011; why those plans stalled remains unknown.
Kerri Kenney, a co-creator of the series who played Deputy Trudy Weigel on the show, backed up the assertion that the Reno 911! team is making an effort to get another movie off the ground. 
"Last week, there was an email chain that went around saying, 'Come on guys, let's do another run!'" said Kenney,  "It's really a matter of timing for us and when everybody is available. Niecy sent Tom and I a picture of a kiosk in a Walmart and I guess we're big stocking stuffers this year because it was a display of our box set. We were like, 'Maybe it's time.'"
Hey, if Super Troopers can come back for a sequel after so many years, then it only stands to reason that Reno's finest should get the same consideration. Madcap cop comedy is an underserved genre in this day and age—and the officers of Reno are some of the best to ever wear the uniform.
Nash and Kenney's new movie, Downsizing, was directed by Alexander Payne, and stars Matt Damon, Christoph Waltz, and Kristen Wiig. It will be out in wide release on December 22.