Super Troopers 2 Gets Release Date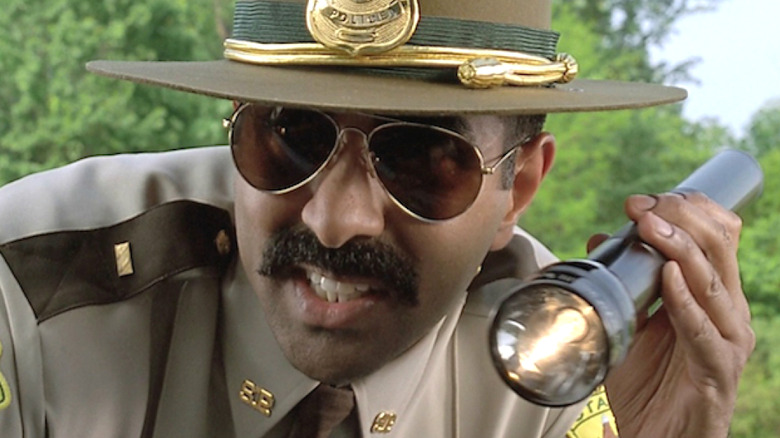 Almost two decades since the original was released, the long-awaited sequel to Super Troopers will arrive next year.
Variety reports that Super Troopers 2 will drop on April 20, 2018, a date that's already circled in the calendars of many of the movie's fans (for another reason).
As with the original, which hit theaters 2001, Jay Chandrasekhar will direct his fellow Broken Lizard pals: Kevin Heffernan, Steve Lemme, Paul Soter, and Erik Stolhanske. The comedy troupe plays Vermont state troopers who don't take anything seriously except pranks and feuds with other government officials. Rob Lowe will play Guy Le Franc, a former hockey player and current mayor of a Canadian town near Quebec.
The sequel came about thanks to a 30-day crowdfunding campaign on Indiegogo that attracted more than 50,000 donors. The Broken Lizard team raised $4.4 million for the movie, making it one of the most successful crowdfunding campaigns for a film along with the $5.7 million fans shelled out for 2014's Veronica Mars movie.
Donors for Super Troopers 2 could get a producer title for $10,000; a speaking role for $10,000; a trip to the ballpark with the actors for $15,000; and the patrol car used in the film for $35,000. The $2 million goal set by Fox Searchlight only took 26 hours to reach. The first movie was made for just $1.2 million and grossed $23 million worldwide.
Until we hear more, check out some movies that will blow everyone away next year.