The Story Behind The Upsetting Free Falling Episode Of Grey's Anatomy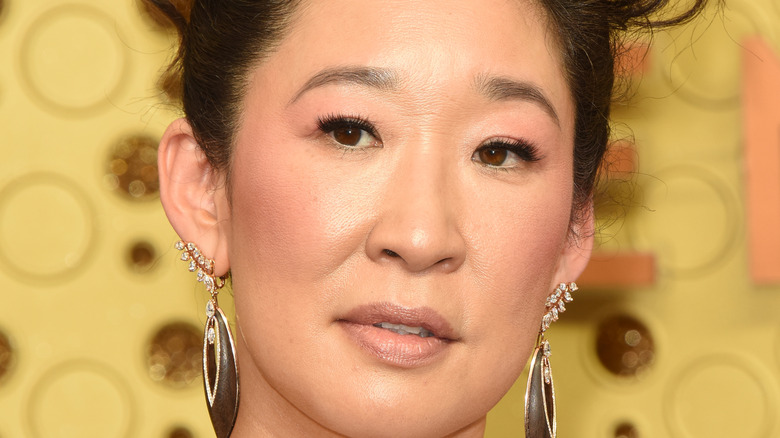 Kathy Hutchins/Shutterstock
"Grey's Anatomy," which debuted in 2005, follows Dr. Meredith Grey and her fellow physicians at Grey Sloan Memorial, who are constantly faced with time-pressing decisions on the job, in addition to personal struggles, according to IMDb. The medical drama has tackled many controversial and important topics, one being abortion. Specifically, in Season 8, Episodes 1, "Free Falling" (per IMDb) and 2, "She's Gone," we see Dr. Cristina Yang (Sandra Oh) and Dr. Owen Hunt (Kevin McKidd) disagree on the fate of their unborn child (via IMDb). Eventually though, Owen supports Cristina in her decision of going through with the procedure and accompanies her to the appointment.
"I feel strongly that abortion should be portrayed on TV — especially on medical shows like 'Grey's' and 'Private Practice' — even though it is in direct conflict with my own personal experience," Creator Shonda Rhimes expressed to HuffPost.
However, there is a story behind these episodes and the storyline in particular that not all fans realize.
The truth behind Cristina's abortion storyline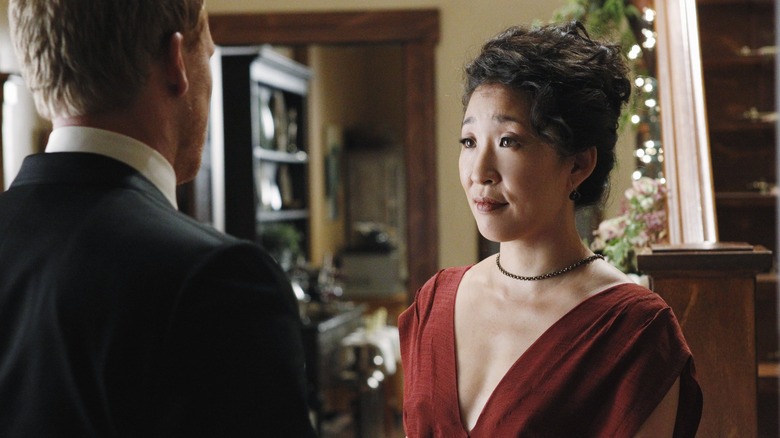 Mark H. Preston/Getty Images
Turns out, Rhimes had plans to bring up abortion earlier in the show. "The original plan was for Cristina to have an abortion during the first season. It was my first television show, so I was figuring out how to work in TV," Rhimes told Cosmopolitan. So why didn't it get written in? "They were just explaining to me how rarely it had been done, how controversial it was going to be, how many warnings they would have to put on the episode." She continued to explain that both she and Oh were disappointed with the result.
No one could have predicted the popularity of the series, especially with it taking the title of TV's longest-running primetime medical drama (via Forbes). So in Season 8, they felt that it was time to tell the story. "Both Cristina and I had grown. I was sure that abortion was the right choice for Cristina and for the show at that point. After all, we were a medical show and this is a medical procedure," the creator added in her interview with HuffPost. 
Oh ended up saying goodbye to Cristina in 2014 (per US Weekly) and is remembered for strong storylines, such as this one. Luckily, the character was not killed off. 
Season 19 of the series will premiere on October 6 on ABC.