The One Star Wars Character Breaking Bad's Aaron Paul Would Love To Play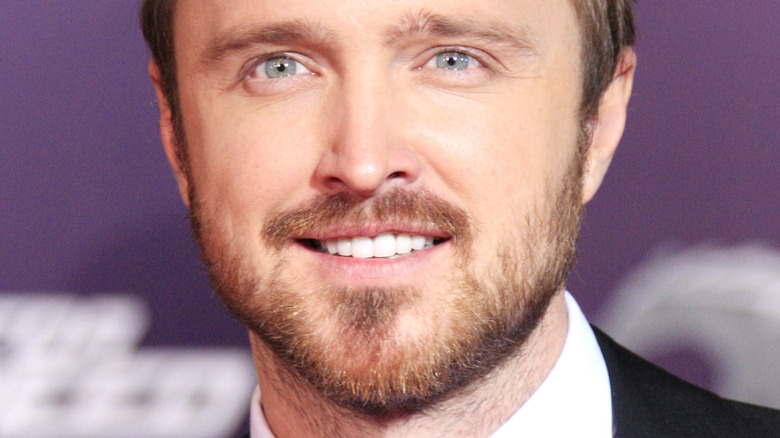 Joe Seer/Shutterstock
It's difficult to find a TV actor with a career as equal in quantity and quality as Aaron Paul. Best known for playing the expletive slinging slacker-slash-meth dealer Jesse Pinkman in AMC's "Breaking Bad," the 43-year-old star has continued to find fascinating projects that rival even Vince Gilligan's classic series. In addition to joining the existentially mind-bending HBO series "Westworld," he played Todd Chavez on the Netflix animated series "Bojack Horseman." Often considered one of the greatest animated shows of all time, the series allowed Paul to play an entirely different sort of slacker — one with a profoundly simple and positive outlook, who also broke subtle grounds of on-screen sexual representation. 
He's also managed to revive the character of Jesse Pinkman twice with great success, both in the film "El Camino" and most recently in the critically acclaimed series "Better Call Saul." As the timelines of "Saul" and its predecessor coincided, Paul returned with Walter White actor Brian Cranston to say farewell to the spin-off series. With such an impressive filmography, fans are understandably eager to know what role he could take on next — even if that role takes him to a galaxy far, far away.
Is Aaron Paul the chosen one?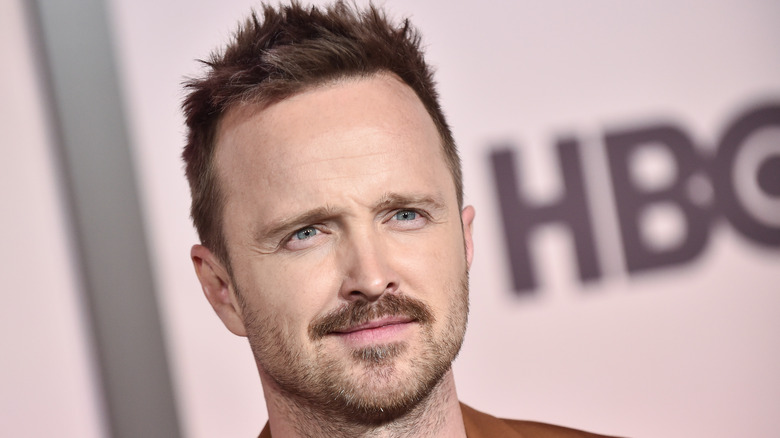 DFree/Shutterstock
In a Reddit AMA that took place while "Breaking Bad" was still on the air, a fan asked Aaron Paul which role he'd like to play in the "Star Wars" universe (for context, this was about a year after the Walt Disney Company purchased Lucasfilm in 2012). Choosing from existing cannon, it wouldn't be hard to imagine Paul's trademark talent for snark lending itself to Han Solo, or his youthful, genuine intensity to Luke Skywalker. In fact, Rolling Stone reports that in a 2014 live-reading of "The Empire Strike Back" put on by "Juno" director Jason Reitman, Paul was asked to play the role of Skywalker opposite J.K. Simmons as Darth Vader (Han Solo was played by Elliot Page, while the true Luke Skywalker — Mark Hamill — portrayed the Emperor, Obi-Wan Kenobi, and Boba Fett). That said, none of the above roles were on Paul's mind during the AMA. 
Instead, Paul stated that if he could play any role in the franchise, he'd either want to play R2-D2 or the Wookie Chewbacca. He eventually hones in on Chewbacca specifically, stating simply "...I think it would be fun to be that furry and soft." Though it may seem like an off the wall choice for such a prominent performer, its one that aligns with his disinterest in leading man type roles. In an interview with The Guardian, he noted that despite receiving offers and auditions for leading roles, they just don't "excite" him. Unfortunately, the role of Chewbacca has already been recast, though the prospect of Aaron Paul as a tiny, rolling droid is undeniably fun to picture.