The King Of Queens Scenes That Originally Made Leah Remini Very Uncomfortable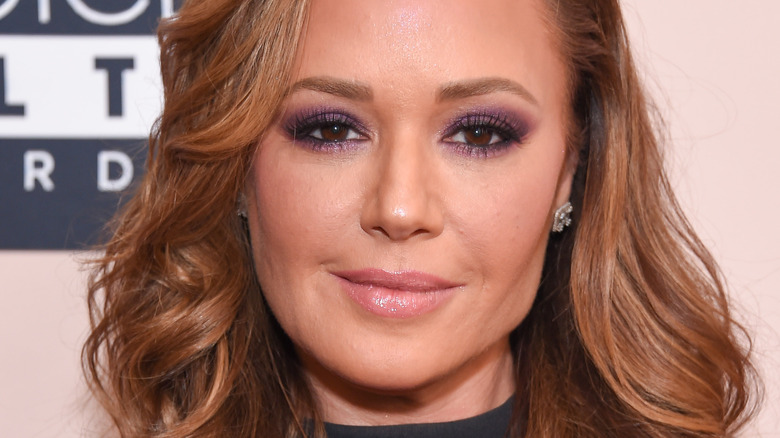 DFree/Shutterstock
The hit CBS comedy "The King of Queens," which aired for nine seasons, has maintained a dedicated fanbase even years after its end. Many viewers appreciated the dynamic between IPS driver Doug Heffernan (Kevin James) and his wife, Carrie Heffernan (Leah Remini). The couple is known for getting into verbal sparring matches, where they trade witty jabs. Carrie and Doug also occasionally show their affection for each other.
During a joint interview on "The Donny & Marie Osmond Talk Show" in 2000, Remini and James shared that their relationship was similar to their characters. Remini mentioned that they bought each other gifts and had natural chemistry. She also revealed that the co-stars often bickered just like Doug and Carrie. Remini clarified that she believed their arguments strengthened their friendship. "It takes a couple of years for you to be really honest with somebody. Like, 'oh by the way, it's really annoying what you do,' but when you first become friends, you're like 'oh, no, no, cool, cool, I'll wait, whatever. It takes an hour to get ready.' But we, right off the bat, we just [told each other] 'that's annoying, shut up, get away from me,'" the actress explained.
Despite their closeness, Remini revealed it took some time for her to feel comfortable filming some aspects of "The King of Queens" with James in a behind-the-scenes interview. 
Leah Remini revealed why she felt uncomfortable filming intimate scenes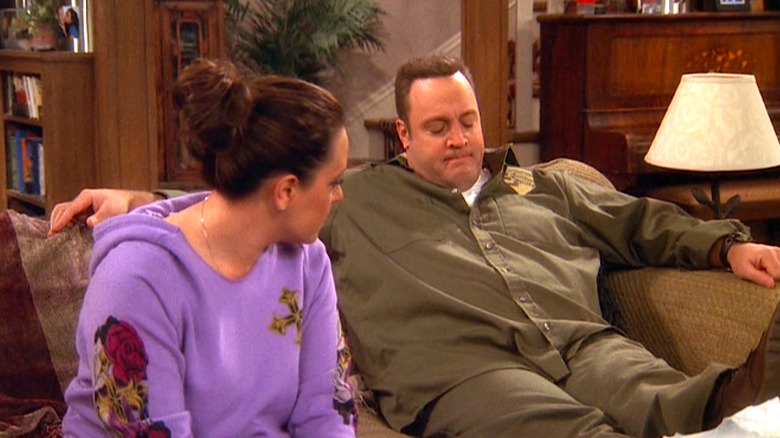 CBS
During a behind-the-scenes interview, Leah Remini shared that she was uncomfortable kissing Kevin James when she first began starring in "The King of Queens." She suggested she initially found it difficult to portray Carrie, as the quick-tempered secretary had been in a long-term relationship with Doug by the show's first season. "Kevin and I were so uncomfortable with each other in the beginning, it was like here we are, we had to play a couple that –- clearly you've kissed before you know, and during rehearsals we'd be like 'alright and then we kiss' and we wouldn't do it, so there was that awkward, you know, touching thing, well non-touching thing," Remini stated.
In the same interview, James revealed he was immediately impressed with Remini when he met her at the show's first table read. He shared that he was charmed by her beauty and humor. "I remember I hadn't met her before and I just saw her there and I remember how, obviously how pretty she was, but how funny she was," the "Grown Ups" star said.
It's up for debate whether Remini and James' supposed lack of comfortability with one another in the earlier seasons is truly evident on camera. However, fans would most likely agree that the two's stellar chemistry only increased as the show went on.