What Happened To Charlie Hunnam After Sons Of Anarchy?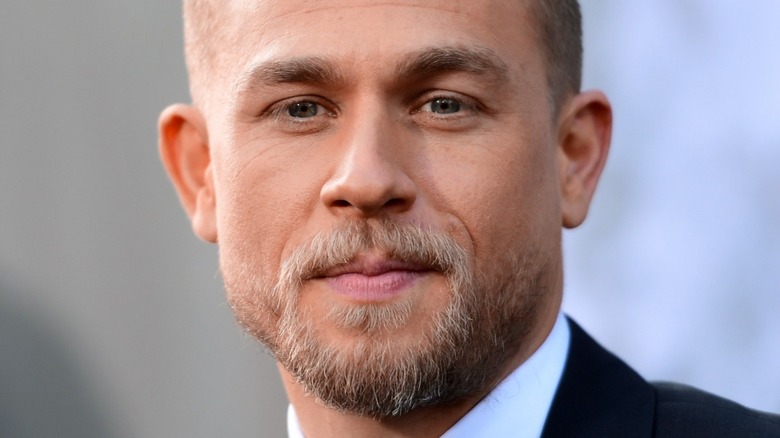 Matt Winkelmeyer/Getty Images
Actor Charlie Hunnam starred as Jackson "Jax" Teller for seven seasons on the FX drama "Sons of Anarchy," which ran from 2008 to 2014. Created by Kurt Sutter, the series is set in Charming, California, and follows the inner workings of SAMCRO (Sons of Anarchy Motorcycle Club, Redwood Original) as the club members deal with situations involving rival gangs, the police, and more. Jax starts out as the vice president of the gang before becoming president at the end of Season 4 when he forces his stepdad Clay Morrow (Ron Perlman) to step down from his position as president. Throughout the series, Jax navigates various familial and romantic relationships, such as with his mother Gemma (Katey Sagal), who is now married to Clay, and his childhood sweetheart Tara Knowles (Maggie Siff).
Over the course of the series, Hunnam earned a few award nominations, such as a Critics' Choice Television Award in 2012 and a Satellite Award nod in 2015 (via IMDb). Further, the success of the series cemented Hunnam as a household name for much of the public sphere.
So, for those curious, where has Hunnam taken his career in the years following the end of "Sons of Anarchy"?
Hunnam has focused on film
After spending seven seasons as the lead of a television series, Charlie Hunnam focused on movies in the years following the end of "Sons of Anarchy." To start with, in 2015, the year after the show ended, Hunnam starred in Guillermo del Toro's gothic romance "Crimson Peak" alongside Mia Wasikowska, Tom Hiddleston, and Jessica Chastain.
Next, Hunnam played real-life British explorer Percy Fawcett in the biographical drama "The Lost City of Z" in 2016, before taking on the prominent role of King Arthur in 2017's "King Arthur: Legend of the Sword." In the same year, he played a real-life figure, French convict (and escapee) Henri Charrière, in "Papillon." His subsequent films included 2018's "A Million Little Pieces," 2019's "The Gentlemen," and 2021's "Last Looks" (via IMDb).
After a string of films, Hunnam's next project is the upcoming drama thriller TV series "Shantaram" on Apple TV+. Hunnam will play a fugitive named Lin Ford, who, having recently escaped from a maximum-security Australian prison, takes off to Bombay in the '80s to reinvent himself and avoid returning to prison (via Deadline).
Hunnam is ready to return to TV for the long term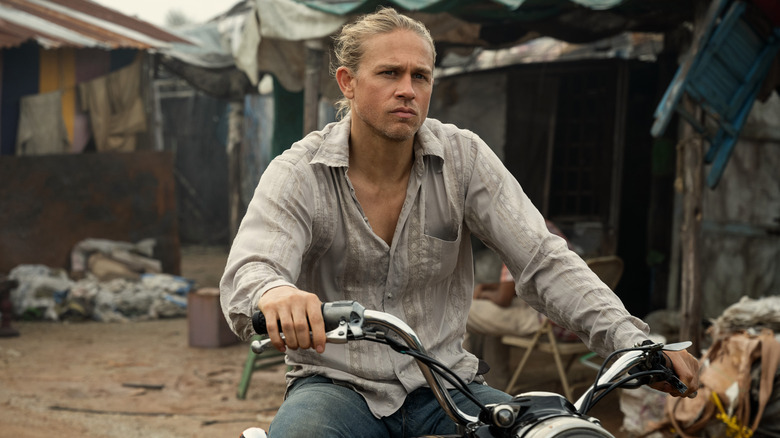 Apple TV+
In November 2020, Charlie Hunnam spoke with Collider to discuss projects he worked on after "Sons of Anarchy." During the discussion, interviewer Christina Radish asked Hunnam if he is open to returning to a long-running show following the seven seasons he spent playing one character on "Sons of Anarchy." Hunnam was quick to reveal that not only is he open to it, but it's what he foresees for "Shantaram."
Hunnam said, "[For "Shantaram"], we're talking about three or four seasons. They're limited seasons. They're not gonna be 13- or 15-episode seasons like we did on 'Sons.' I think they're gonna be much more in the 10-episode range."
The actor went on to praise long-form storytelling. He continued, "I really like the element of a family of actors and getting to work with the same people consistently, over a long period of time. There are definitely elements of TV that, to me, are more attractive than film." He then elaborated that he thinks if you want to tell original stories (as in, not based on already existing IP), then you more than likely have to turn to television. Hunnam concluded, "It's very hard to get original expensive ideas into production in film."
Hunnam's next TV endeavor, "Shantaram," is slated to premiere on October 14 and will be his first television role since "Sons of Anarchy."