The Young Sheldon Actor You Likely Missed On Modern Family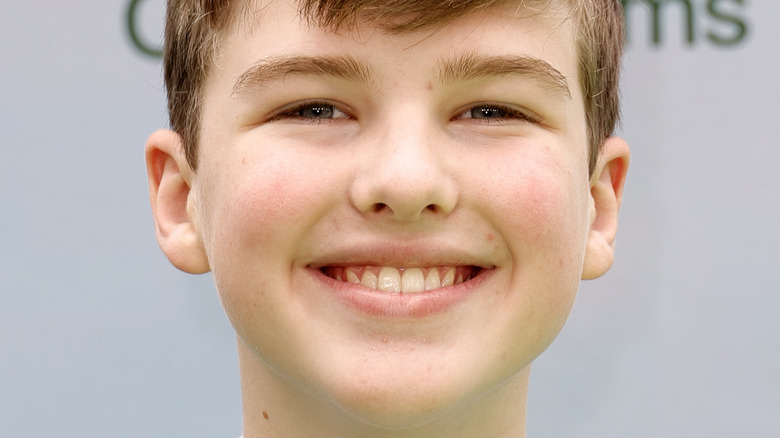 Frazer Harrison/Getty Images
"Modern Family" was a groundbreaking and long-lasting hit with 250 episodes over 11 hilarious seasons. The series employs a mockumentary style with the family comedy genre, resulting in an abundance of fourth wall breaks that often include the audience in the story. This inclusion of the audience adds a sentimental quality that etches "Modern Family" deeply onto the hearts of its viewers. As the series progresses, we become more familiar and therefore more invested in the intertwining lives of the Dunpheys, Pritchetts, and the Delgado-Pritchetts. By the time Season 11 aired, it felt as if we were saying goodbye to our dearest neighbors.
"Young Sheldon," which follows the early years of the brilliant and zany Sheldon Cooper (Ian Armitage) of "The Big Bang Theory," has found a similar audience. Over several entertaining seasons, we've gathered around the Coopers' kitchen table to catch up on the family's eventful day and even learn interesting science tidbits from the young genius. Beyond both being reliable comfort television, "Young Sheldon" and "Modern Family" also share a cast member in common — one that fans of both series may have missed.
Raegan Revord once had a small role on Modern Family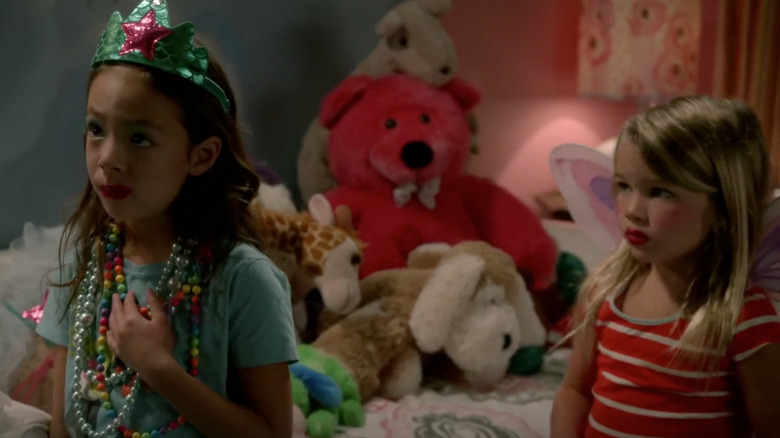 ABC/Hulu
"Modern Family" featured a glorious array of comedic guest stars over the series' run including Elizabeth Banks, Nathan Lane, and Jordan Peele, to name a few. There's also several small yet standout appearances from actors before they made it big, like Millie Bobby Brown of "Stranger Things" fame. 
A very keen-eyed viewer on Reddit noticed a Bazinga! worthy mashup with young Raegan Revord — who plays Sheldon's twin sister, Missy Cooper, on "Young Sheldon — guest starring on "Modern Family." In Season 6 Episode 5, "Won't You Be Our Neighbor," Cam (Eric Stonestreet) and Mitchell (Jesse Tyler Ferguson) have their daughter Lily (Aubrey Anderson-Emmons) swapped from a strict teacher's classroom to a more free-wheeling instructor. They believe Lily is too stressed in the rigid course and organize a playdate for her with new classmate Megan (Revord, via IMDb). 
This yields eye-opening results, contrasting Lily's actual learning development with Megan's laughable color combination skills. When asked what combining blue and yellow makes, Megan answers "blellow," leading Cam and Mitchell to decide the more structured class is better for Lily. Revord's exceptional comedic timing at such a young age foreshadows her fierce and uproarious performance as Missy Cooper on "Young Sheldon."