Oscars Shortlist For Visual Effects Nominees Down To 10 Films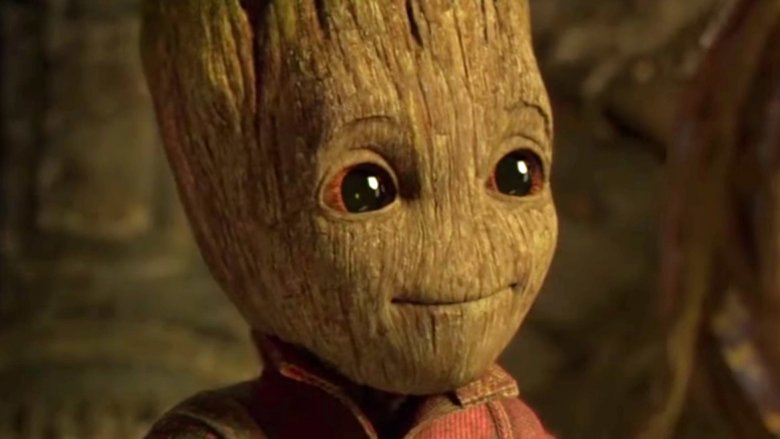 Can you imagine Baby Groot in a tuxedo? Unfortunately, he's a teenager now and exponentially less adorable. Still, Guardians of the Galaxy Vol. 2 could be nominated for at least one Oscar in 2018.
Entertainment Weekly reports that the Academy of Motion Picture Arts and Sciences announced the list of contenders that could be nominated in the best visual effects category. Only 10 movies remain in the mix, and they're big ones.
Guardians of the Galaxy Vol. 2 is the only superhero flick in the running, which means no nods in the category for Wonder Woman, Spider-Man: Homecoming, Thor: Ragnarok, or Justice League. They were all on the previously revealed list of 20 contenders.
Sci-fi movies make up a substantial portion of the shortlist with Star Wars: The Last Jedi, Blade Runner 2049, Alien: Covenant, and Valerian and the City of a Thousand Planets. But primates were also a big hit this year with Kong: Skull Island and War for the Planet of the Apes.
Other movies in the running include Christopher Nolan's World War II epic Dunkirk, Guillermo del Toro's fantasy romance The Shape of Water, and Bong Joon-ho's bittersweet Okja.
The official nominees will be announced Jan. 23 at a ceremony in Hollywood, but take a look at the shortlist below.
Alien: Covenant
Blade Runner 2049
Dunkirk
Guardians of the Galaxy Vol. 2
Kong: Skull Island
Okja
The Shape of Water
Star Wars: The Last Jedi
Valerian and the City of a Thousand Planets
War for the Planet of the Apes