The Character Everyone Forgets Enrique Iglesias Played In How I Met Your Mother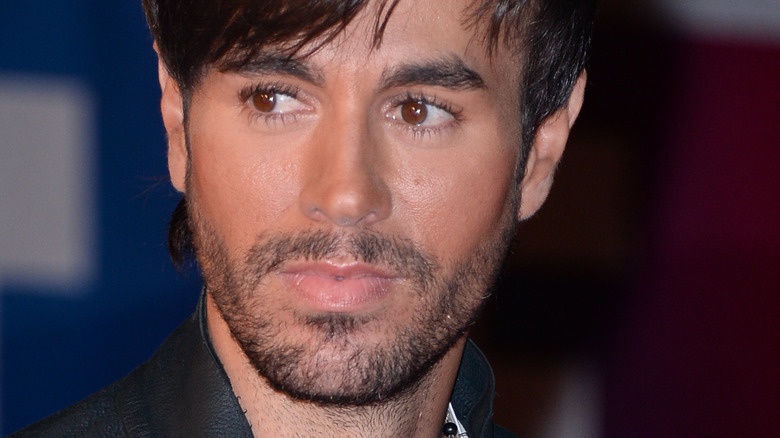 Francois G. Durand/Getty Images
The beloved CBS comedy "How I Met Your Mother" focuses on five New York-based friends as they navigate their 20s and 30s. Throughout the show's nine-season run, Ted Mosby (Josh Radnor) goes on his fair share of dates before he meets the future mother of his children, Tracy McConnell (Cristin Milioti). Playboy Barney Stinson (Neil Patrick Harris) and news anchor Robin Scherbatsky (Cobie Smulders) also have numerous romantic partners until they realize their relationship is not entirely platonic. 
Presumably due to the sitcom's popularity, quite a few celebrities appeared as Ted, Barney, and Robin's love interests. For instance, Mandy Moore played a tattooed woman named Amy who kisses Ted at MacLaren's Pub in Season 3, Episode 1 ("Wait for It"). In addition, Barney shares an intimate encounter with Abby, portrayed by pop star Britney Spears in Season 3, Episode 19 ("Everything Must Go"). Another singer, Enrique Iglesias, also played a role on the long-running sitcom, though it's an appearance many viewers might have already forgotten about.
Enrique Iglesias' character's relationship with Robin was a brief one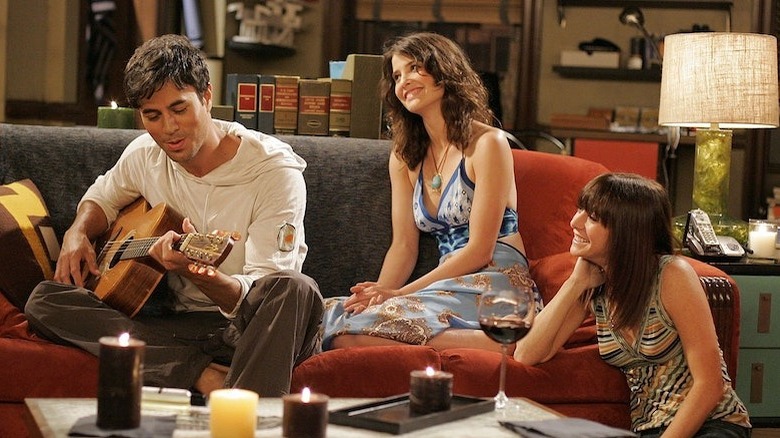 CBS
Enrique Iglesias' character, Gael, makes his first appearance in Season 3, Episode 1. Robin meets the free-spirited masseuse, who enjoys having sexual encounters while windsurfing, during her trip to Argentina, which she decided to take after her split from Ted. Marshall Eriksen (Jason Segel) asserts that he has to have contempt for Gael out of loyalty to his best friend. He also reprimands his wife, Lily Aldrin (Alyson Hannigan), for not hiding her attraction to Robin's new love interest. However, the lawyer also becomes enamored by Gael after he massages his back and plays a tune on his guitar.
Unfortunately for Marshall, Robin ends her brief relationship with Gael in Season 3, Episode 2 ("We're Not From Here"). Barney correctly surmised that the "Let's Go to the Mall" singer was too tense and conservative to continue dating a man who does not believe in the concept of having a career.
While Gael may not have had success with Robin, Iglesias has been in a 20-year-long relationship with former tennis player Anna Kournikova. The couple has three children named Lucy, Nicholas, and Mary. During a May 2022 interview with Blesk TV, Iglesias commented on the fact that he and Kournikova have refrained from marrying. "We've been together for 20 years, I mean we're stronger than ever," explained the "Hero" singer. He also shared that he is grateful to spend time with his children. "I feel so blessed and so lucky, everyday that I wake up, sometimes I pinch myself and I see my kids and sometimes they are smiling and sometimes they are crying and sometimes they are screaming, but I love my life," shared the Spanish songwriter.