The Moment Mandy Hansen Really Started To Worry About Her Father On Deadliest Catch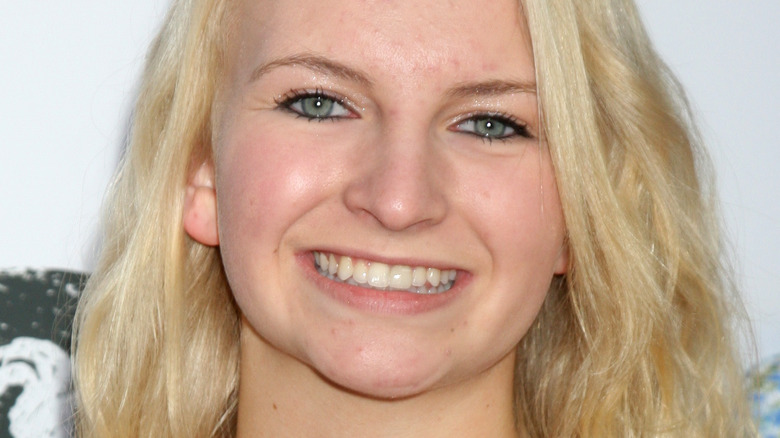 Kathy Hutchins/Shutterstock
Mandy Hansen came aboard the Discovery Channel's riveting, sea-faring reality series "Deadliest Catch" in 2014.  The daughter of veteran, fan-favorite captain Sig Hansen, Mandy also co-stars with her father on the spin-off series "Deadliest Catch: The Viking Returns," which sees the pair crabbing in the waters off the shores of Norway.
As for whether or not Mandy needs to be concerned about her dad as the two of them spend their time hauling up crab pots amid the storm-tossed waves of Alaska's Bering Sea, the sheer number of casualties on the show leaves little room for doubt. Captain Phil Harris, for instance, perished from a stroke sustained while working to unload the Cornelia Marie at St. Paul Island, Alaska (via People). Also as reported by People, cast member Todd Kochutin died at sea as a result of injuries received while crewing aboard the Patricia Lee. With deaths like these, and other serious injuries as well, one is left to wonder exactly when Mandy Hansen really began to have concerns about her father's well-being while filming "Deadliest Catch."
Mandy Hansen worried about her dad after seeing the job conditions on Deadliest Catch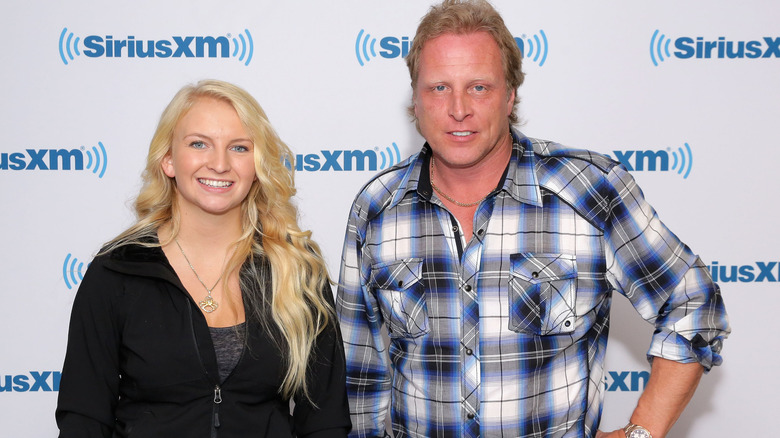 Andrew Toth/Getty Images
In a 2014 Channel Guide Magazine interview, both Mandy and Sig Hansen talked about their time together on "Deadliest Catch," and how the father-daughter team felt about working a profession that involves serious risk to life and limb. Queried in the interview about whether the concern goes both ways between her and Sig, Mandy said, "I believe it does," then adding that, "Looking back before [she ever saw the show], the guys left and went out and went fishing and they came back home and you just listened to the stories."
But during the same interview, Mandy explained that there was a very specific moment when it dawned on her that Sig was truly in real peril almost every time he and his crew went on a run. "It wasn't until I tuned into the TV show myself that I realized that it's crazy out there and it is dangerous and maybe these guys won't even come back. I didn't worry at all until the TV show." After seeing "Deadliest Catch" episodes where her father would face some of the most dangerous working conditions on the planet, Mandy revealed that she then understood. "Something was always going on," she said. "That's when I started worrying!"