Sean Murray's Favorite NCIS Episode Is An All-Time Classic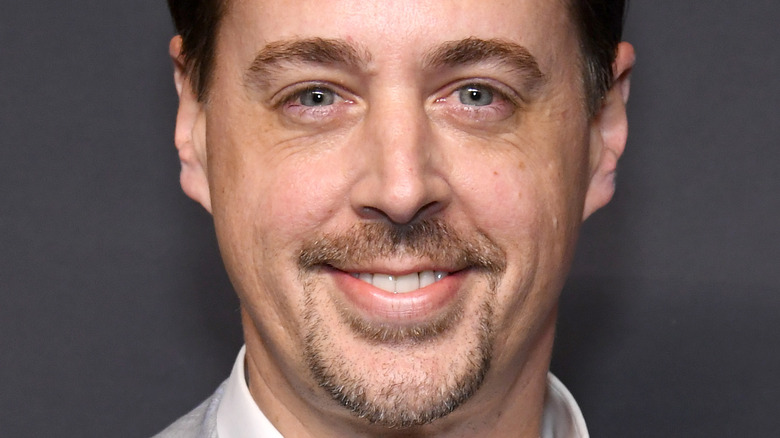 Jon Kopaloff/Getty Images
During the 19-season run of "NCIS," many characters have made their exit from the series. Even boss Leroy Jethro Gibbs (Mark Harmon) surprisingly stepped back to make way for the new leader Special Agent Alden Parker (Gary Parker). However, despite the changes, there are still a couple of familiar faces from Gibbs's core NCIS unit. For instance, Special Agent Timothy McGee (Sean Murray), who has been around since Season 1, is still helping his team solve their most challenging cases. For a character that was initially supposed to have a one-off appearance, it's been amazing to witness McGee essentially grow into one of the show's most consistent and essential characters.
Fortunately, after so many seasons, Murray isn't tired of portraying the character. So we'll likely still see him helping Parker and the others for quite some time. With that long tenure on "NCIS," Murray has had the chance to feature in what fans would consider some of the series' best episodes. After all, who could forget all those wonderful moments between Tony DiNozzo (Michael Weatherly) and McGee? Yet, when it comes to Murray considering his personal favorite from the series, fans may definitely approve of his classic choice.
Murray's favorite episode is the emotional Call of Silence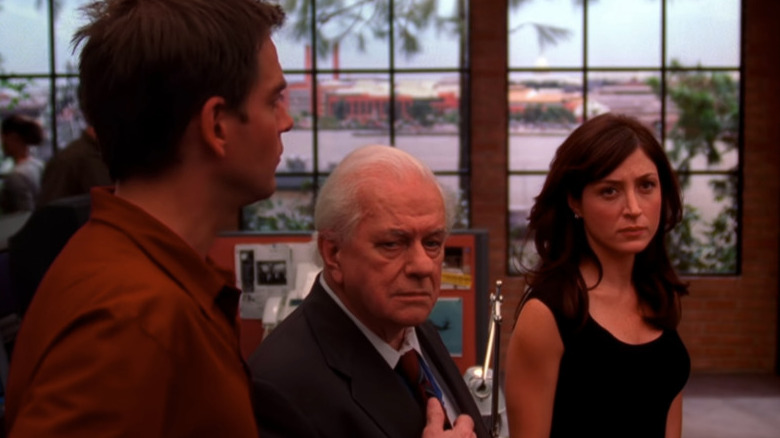 CBS/Netflix
Usually, we'd assume that actors would readily place any episode that centers on their character as their favorite. Instead, Sean Murray decided to prove that he's just got great taste. According to TV Insider, Murray considers the Season 2 episode "Call of Silence" as the one "NCIS" episode he enjoys the most. "This is one of my favorites," Murray said to TV Insider. "Charles [Durning] was as amazing offscreen as he was on. A complete joy." "Call Of Silence" focuses on World War II Marine veteran and Medal of Honor recipient Ernie Yost (Durning), who confesses to the NCIS team that he killed his best friend in combat during the Battle of Iwo Jima in World War II. With Ernie, a Medal of Honor recipient tortured by survivor's guilt, Gibbs and his team take the case to prove his innocence.
"Call of Silence" is regarded by many fans as one of the best episodes of the entire series. It's undoubtedly the highest-rated episode of Season 2, according to IMDb. And that's all likely because "Call of Silence" delivers one of the show's most immense emotional wallops from start to finish. The episode is full of tear-inducing moments, including Caitlin Todd (Sasha Alexander) crying as she sadly dances with Ernie and flashbacks to gruesome moments during World War II. But the actual glue of the episode is the character of Ernie, who is so tragically guilt-ridden at the thought of murdering his best friend, every scene with him is almost heartbreaking.
Charles Durning really served in World War II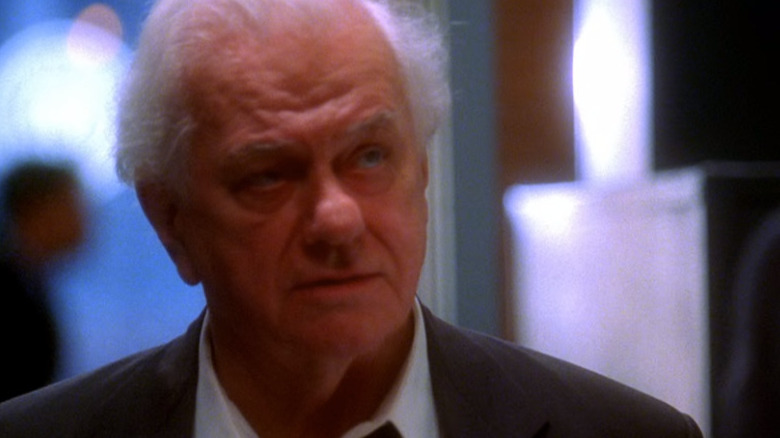 CBS/Netflix
"Call of Silence" had all the ingredients to become one of the absolute best episodes from "NCIS." Besides a heavy emotional story that keeps us guessing about Ernie's guilty or innocent status until the very end, "Call Of Silence" chose the perfect guest star in the late Charles Durning. It's no secret that Durning had the standout acting chops for the role of Ernie. The actor's impressive career in Hollywood included two Academy Award nominations. And his guest role on "NCIS" earned him an additional Emmy nomination. But what also may have helped Durning convincingly portray Ernie was his legitimate military career.
According to Reuters, before his career in acting, Durning was a World War II veteran. In fact, he was on Omaha Beach during the D-Day Invasion in 1944. The actor witnessed a lot of military combat during World War II, and some incidents, by his own account, left quite an impact on him. Durning recalled a haunting moment when he was forced to battle and ultimately kill a young German infantryman (via Military.com). When we see Ernie's painful recollection of what transpired with his friend in Iwo Jima, it's hard not to think that Durning pulled from his own experiences in World War II for the scene.