Squid Game Season 3 Is Going To Look A Lot Different If Director Hwang Has His Way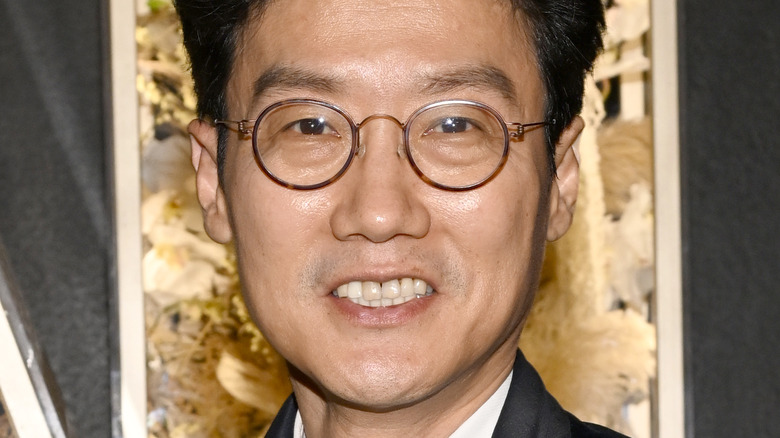 Michael Kovac/Getty Images
"Squid Game" Season 2 is set to bring plenty of changes to the Netflix hit. Hwang Dong-hyuk told Deadline that the most significant change is to Lee Jung-jae's Seong Gi-hun. The Emmy award-winning actor will play an entirely new character, represented in the show by a change in his hair color. Season 2 will focus on Gi-hun seeking revenge on those connected to the horrific game. Hwang will also use Season 2 to explore the Front Man's past, the secrets surrounding the Salesman, and Hwang Jun-ho's story. 
"Squid Game" Season 2 already has the greenlight at Netlfix, but that hasn't stopped series creator, writer, and director Hwang Dong-hyuk from looking ahead to Season 3. Hwang recently revealed to South Korean broadcaster KBS that he's currently working with Netflix on Season 2 and 3 of the global hit. However, Hwang told other Korean outlets that there should be a conclusion soon. Netflix released a statement after the KBS interview saying they are discussing multiple possibilities with Hwang regarding "Squid Game," but they have not officially decided on a Season 3 yet (via Newsweek).
Should Season 3 eventually happen, Hwang has some exciting plans to use the massive popularity of "Squid Game" to the show's advantage.
Hwang Dong-hyuk plans to use famous Hollywood celebrities in Season 3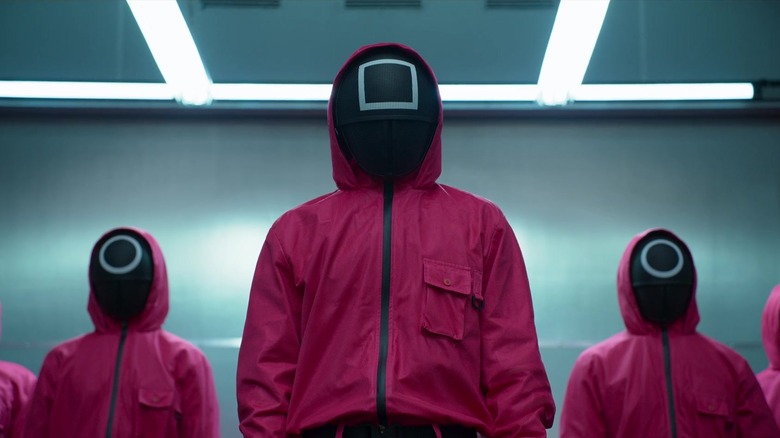 Netflix
Following the massive Emmy wins for "Squid Game," Hwang Dong-hyuk revealed in a press conference that Season 3 could potentially include some major Hollywood actors. Since the show is now Netflix's most-watched series of all time, the streaming service raised the budget for Season 2. Assuming Season 2 is just as, if not more, successful than Season 1, the budget for Season 3 could be drastically higher. High enough to get some of Hollywood's biggest actors on board.
One actor that Hwang has his sights on for Season 3? Leonardo Dicaprio. The "Squid Game" creator revealed that he has spoken to the legendary actor — who is a big fan of the show — numerous times. According to Hwang, the two have previously joked about Dicaprio joining the cast. "Maybe if time allows and if chances allow we should ask him to join the game. We have already joked about that," Hwang said in a press conference (via Deadline).
Hwang stated that no Hollywood actors are on the table for Season 2. He has already hinted at what's coming, but as long as the show retains its Korean setting, it will feature Korean cast members. That could very much change if Netflix were to greenlight a Season 3 since Dicaprio isn't the only Hollywood actor to tell him they loved the show, according to Hwang.
Production on "Squid Game" Season 2 starts next year, with a Netflix release scheduled for 2024.